Our Shelters
CFH shelters help medically frail and mentally ill women get back on their feet and find permanent housing.
Care For the Homeless (CFH) opened Susan's Place Women's Shelter in 2008. Since then, over 1,100 medically frail and mentally ill women have healed, gotten back on their feet and found permanent housing.
In 2019, we continued along the same path with the opening of the 52nd Street Women's Shelter.
Housing ends homelessness in the same way that health care ends homelessness. Our shelters provide women with the services they need to achieve permanent housing. Explore below to see the many stories

Care For the Homeless (CFH) opened Susan's Place on August 6, 2008.
The 200-bed transitional women's shelter is co-located with a CFH health and dental center.
For the past 12 years, Susan's Place has served medically frail and mentally ill women. The site provides women experiencing homelessness with healthy meals, clean clothing, and recreational activities, in addition to health care and social services.
Above all, Susan's Place provides women with a safe and supportive environment, as well as the resources they need to stay housed once they are placed in a permanent residence.
Over 1,000 women have been placed in permanent housing since the site opened.
Stories from Susan's Place:
History of Susan's Place

Care For the Homeless opened the 52nd Street Women's Center in the Summer of 2019.
The 120-bed shelter is home to a wide range of social services in addition to health care.
The health care team includes a psychiatrist, nurse practitioner and a registered nurse. This team works closely with the shelter staff, made up of a shelter director, a security team, case managers, housing specialists and a recreation coordinator.
The shelter also promotes an open and honest channel of communication with the community. In that vein, we have established relationships with the 18th Precinct's Neighborhood Coordination Officers (NCOs) and Community Board 4.
In early May of 2019, we hosted these groups as well as many other community leaders at an open house. We were and remain very grateful for the warm reception the surrounding community has given us.
Stories from 52nd Street:
Meet Danielle, Recreation Coordinator
Remembering Susan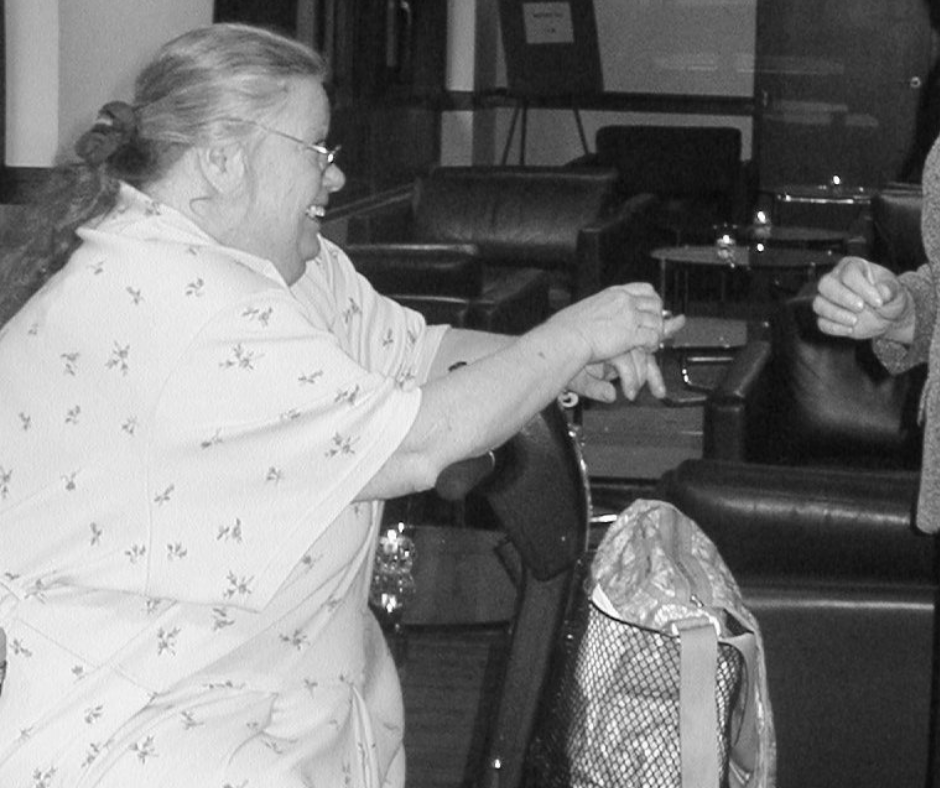 Susan Neibacher was CFH's first Executive Director. In her time, she pioneered many innovative health care practices that we still implement today. Susan passed away in 2004, just as we were beginning to work on our first shelter. You know it today as Susan's Place. Click below to read about Susan's work and legacy.
Follow Care For the Homeless on Facebook, Twitter, Instagram and LinkedIn to keep up with new stories and events!