Essential Workers | Essential Voices
EW|EV is a series of short stories documenting the efforts of our incredible medical and shelter staff during the COVID-19 pandemic.
We are proud to present
Essential Workers | Essential Voices
These short stories document the efforts of our incredible medical and shelter staff during this pandemic. No matter their role, these individuals show up every day and work tirelessly. Ensuring their clients continue to receive the services and support they need.
Volume 9
The heroics continue! Since the start of the COVID-19 pandemic, our residents at Susan's Place have been temporarily housed at 3 separate locations. During that time, our dedicated and talented Food Service staff has been hard at work, preparing and delivering 2 hot meals a day for over 300 women.
Please join us in thanking Christina Benitez, Kitchen Aide; Fatou Kontev, Kitchen Aide; Ray Sosa, Chef & Food Service Director; and Rodolfo Elais, Kitchen Aide!
Also (not pictured), we thank Henriques Manning, Kitchen Aide and Fatou Jobe, Lead Cook!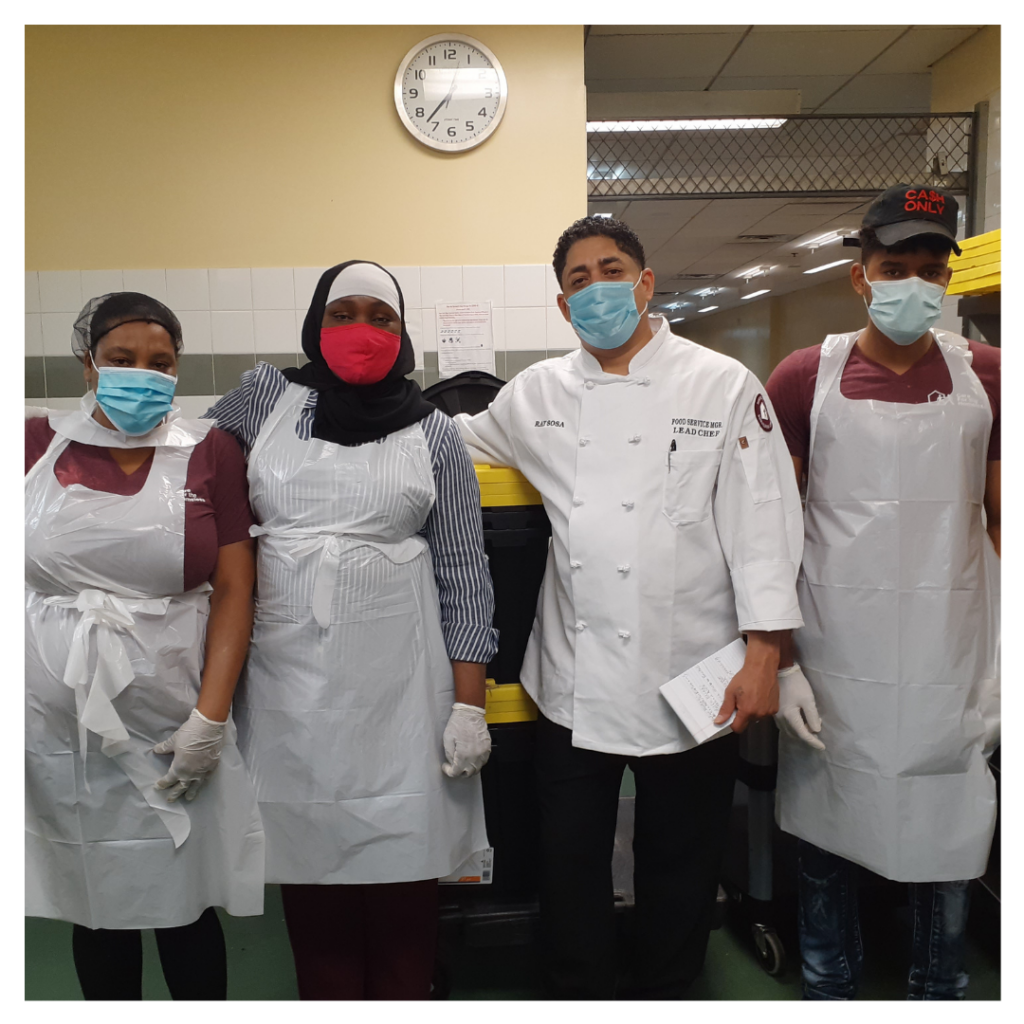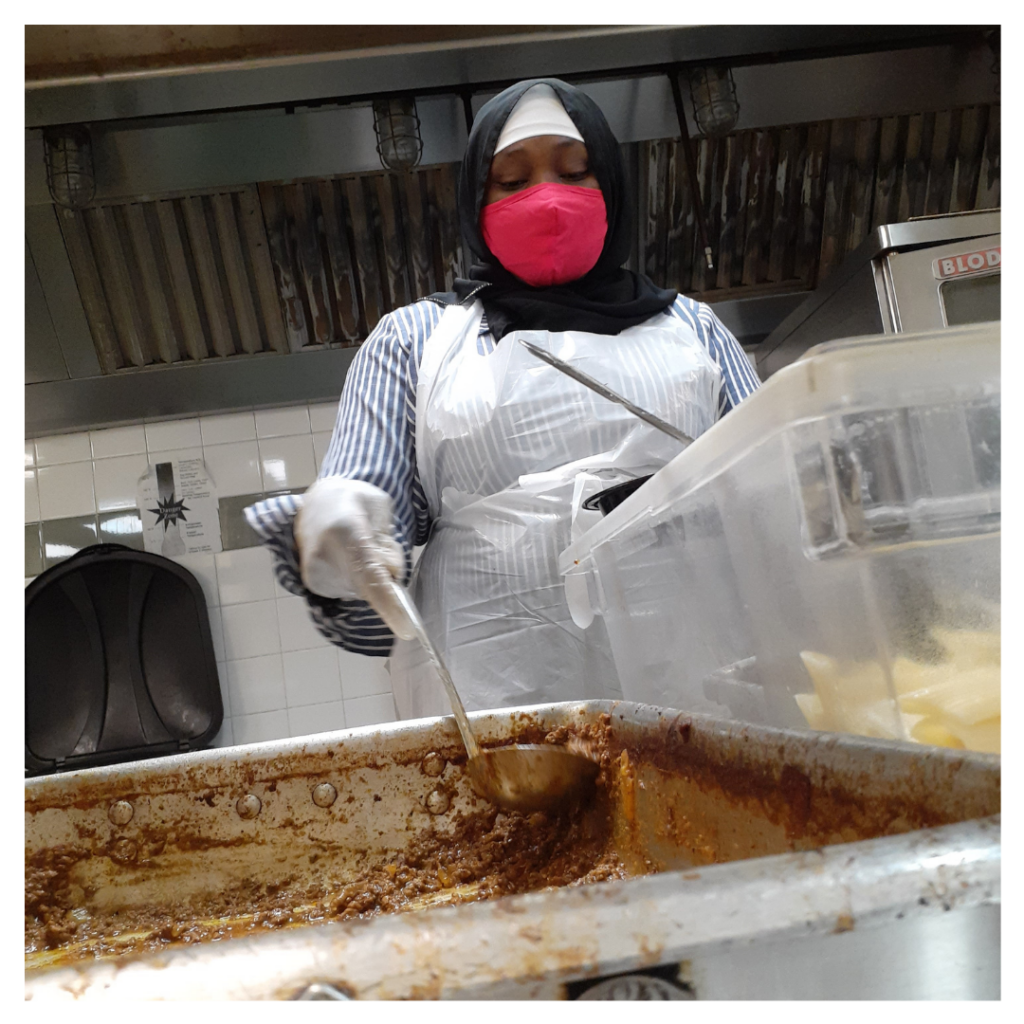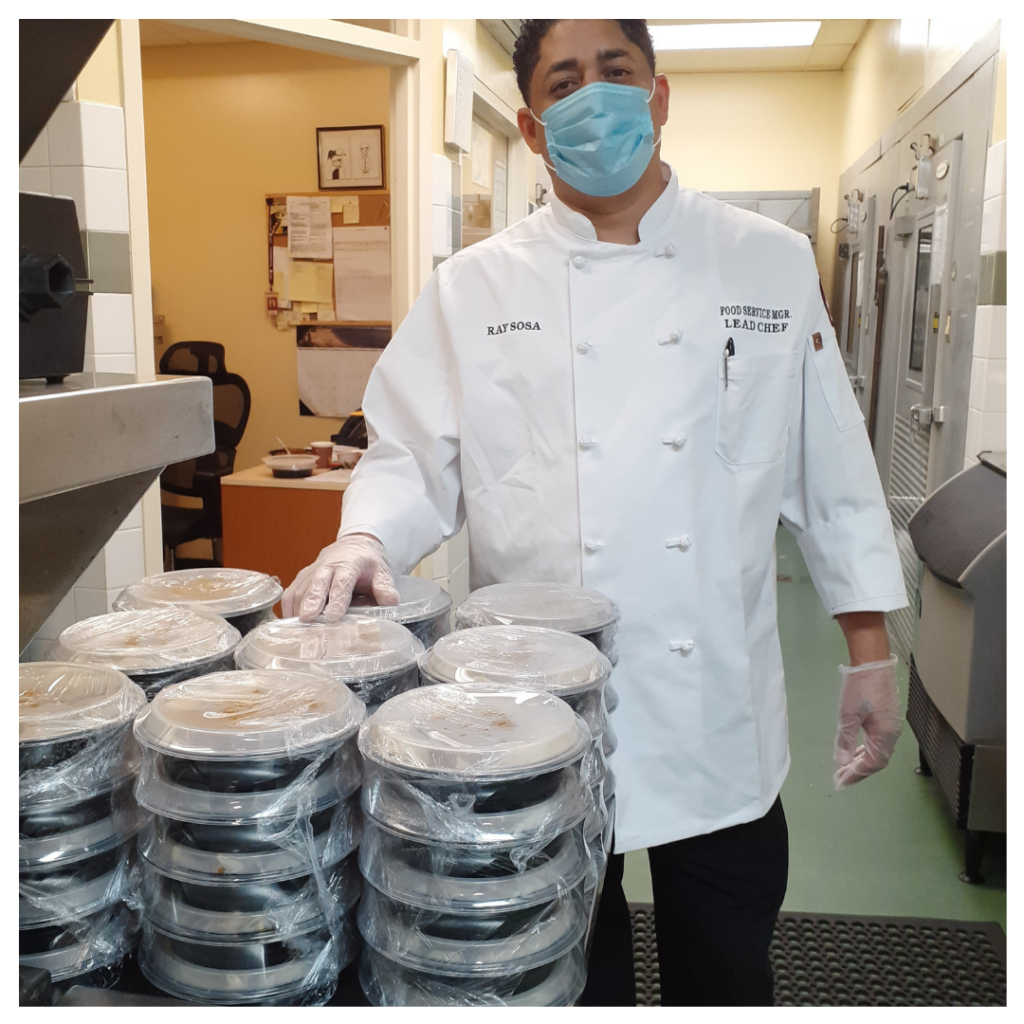 Volume 8
Dr. Mark Makiling, Dentist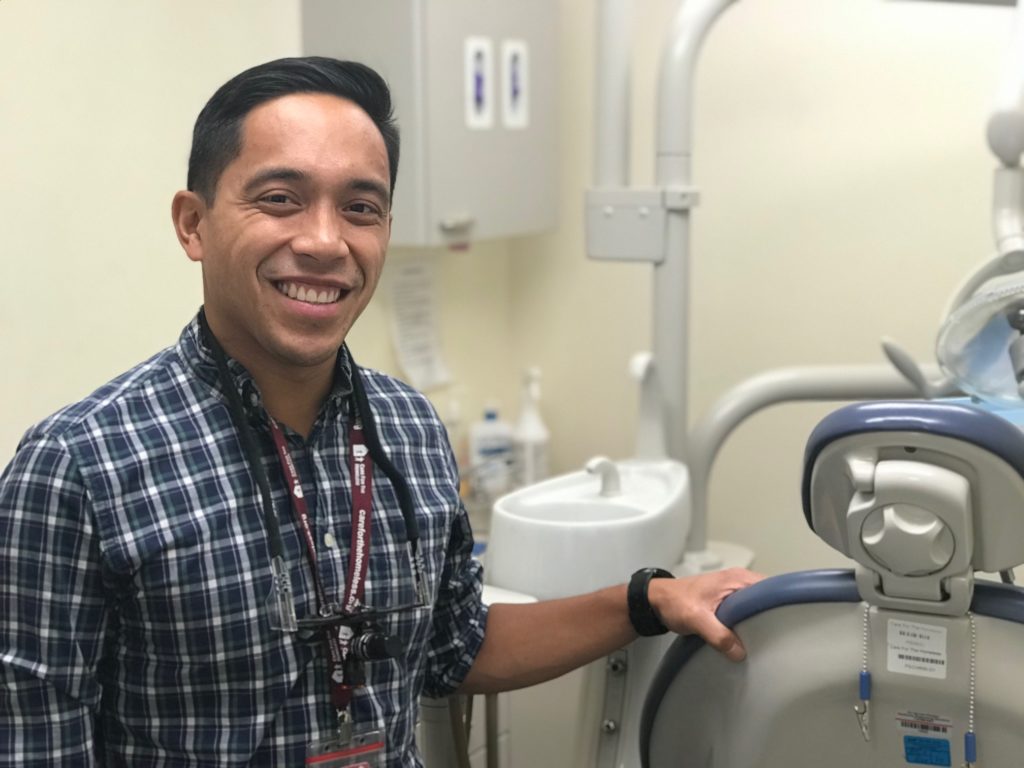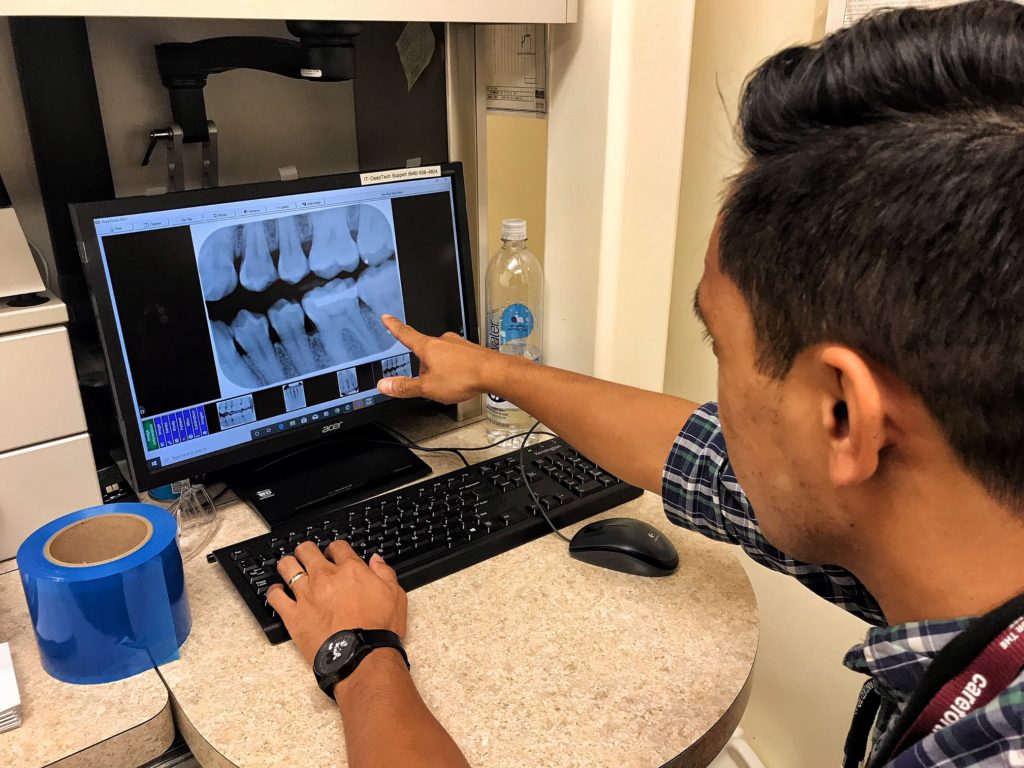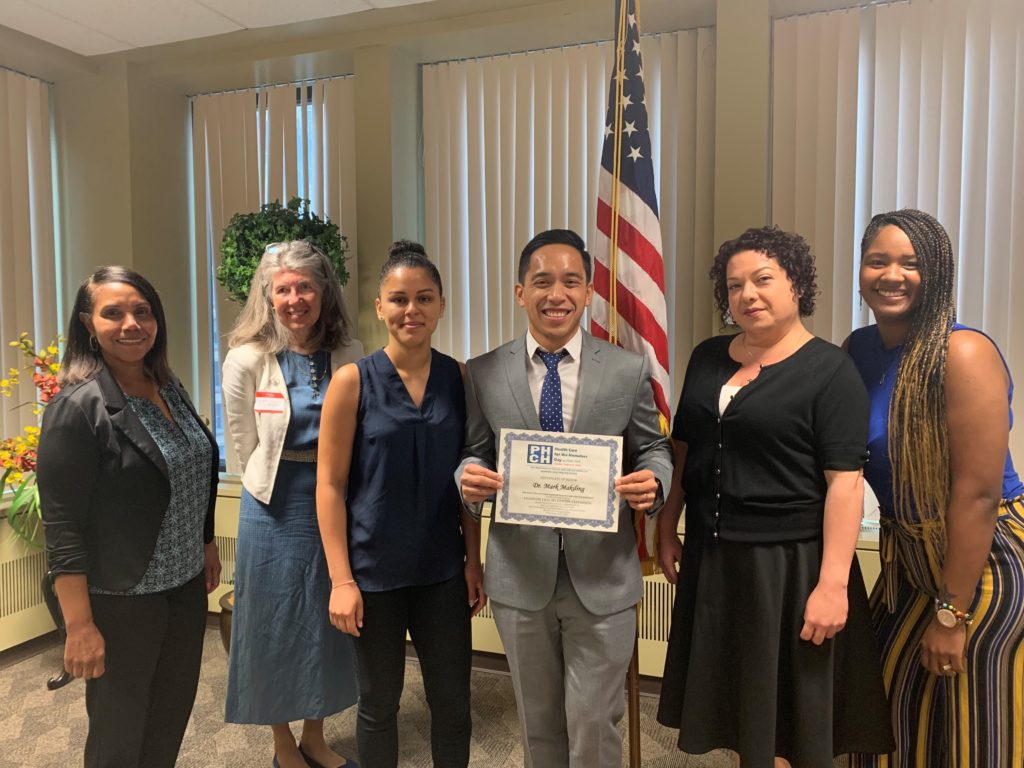 CFH Dentist Dr. Mark Makiling is always incredibly caring and passionate about the work that he does. Two qualities that have helped comfort the staff and clients during the pandemic. Dr. Makiling has treated and referred patients via Telehealth. He has done an excellent job in reaching out to patients who have called in with dental issues. In addition, he has gone above and beyond his duties by doing wellness checks on our clients and helping families with their needs. He is the kind of provider that makes all our patients feel comfortable enough to call in and give updates on their overall health.
"Dr. Makiling puts everything on the line when it comes to taking care of his clients, we are lucky to have him on our team". -Lenda Estrella, Point of Care Coordinator
Luis Kuilan, CFH Dental Assistant says, "Throughout these trying times Dr. Makiling's selflessness and dedication to caring for our patients is unmatched."
"He is the kind of person we need in this world to give us a sense of hope that everything will one day be okay. He is selfless, kind, caring and hardworking, the definition of what we strive to be at CFH." – Kesha Powe, CFH Dental Assistant
Volume 7
Lenda Estrella,
Point of Care Coordinator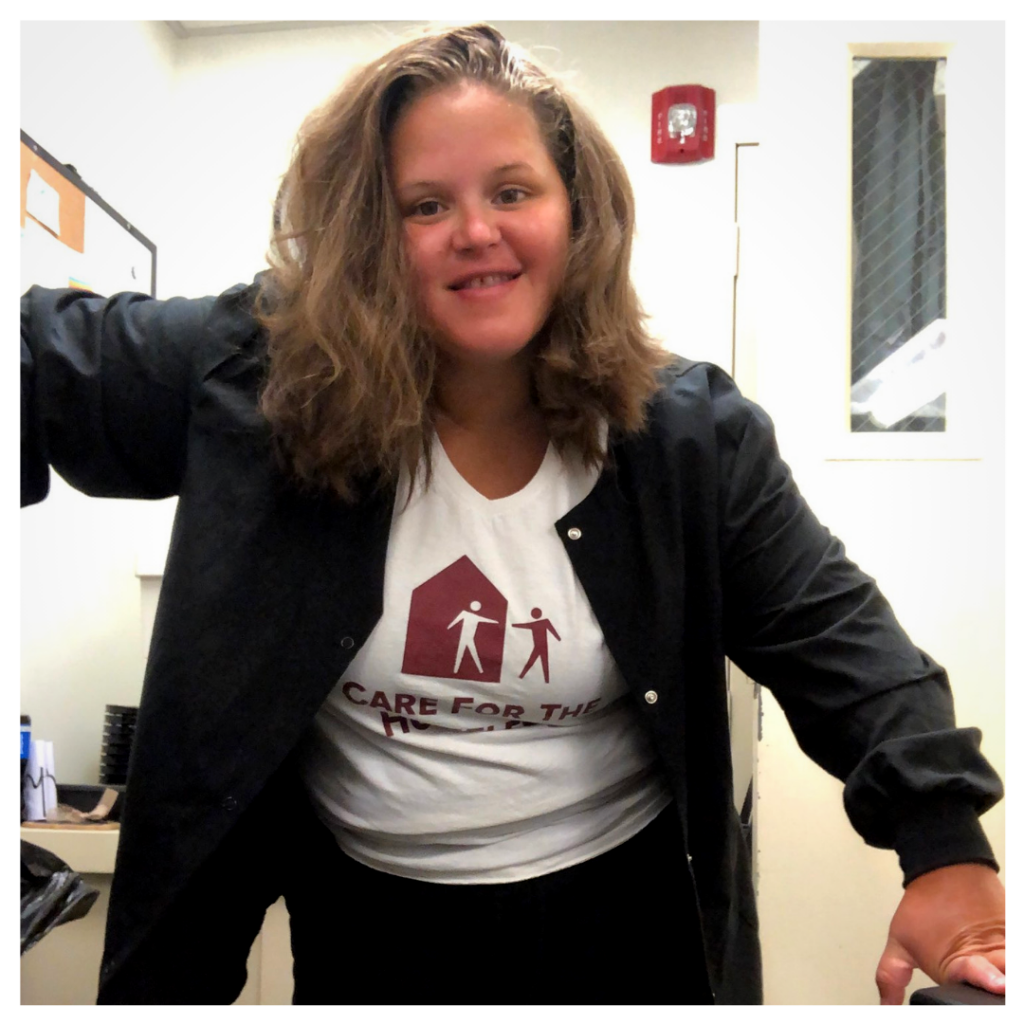 Lenda Estrella is the Point of Care Coordinator at our health center in the Bronx. One of the many challenges she has faced throughout the pandemic is attempting to address the fears that patients have about COVID-19, while also dealing with the immense stressor of homelessness. She tries to provide comfort by encouraging them to follow proper health guidance so that they can stay healthy and safe. She also encourages them to reach out to family and friends and to stay connected to people within their community for support and motivation. Lenda says, "Being a part of a community, no matter what size, makes challenges easier to manage and overcome". She hopes that her words of encouragement help our patients in some way.
Volume 6
"From the moment that I started seeing symptoms in some of my clients the goal was to ensure that they had everything that they needed to overcome the virus. That included being a liaison with the hospital, ensuring that they had access to their medication and basic necessities and most importantly, letting them know that they had someone looking out for them during the entire ordeal. I feel that the work I do is bigger than myself, so I continue showing up and advocating for my clients that need it. I invest a great deal of energy in seeing my clients succeed."
Amparo Contreras, Case Manager (Susan's Place)
Volume 5
"I met a woman a few months ago at one of our health center locations. She was uninsured and was having issues getting her medication. We encountered many obstacles in getting her enrolled in a plan as the pandemic intensified. It was difficult to obtain the necessary documents to complete that process. I managed to keep in touch with her case manager; even as the woman went back in to the hospital and then to another shelter. After many hurdles, we were finally able to get her health insurance! This client is very special and someone who keeps fighting, despite the difficulties that she encounters. I am very happy that I was able to connect her to an important resource during these difficult times."
Betsaida Pena, Outreach and Enrollment Specialist
Volume 4
Nurses
Sumyiah Syed-Uddin
&
Betty Lee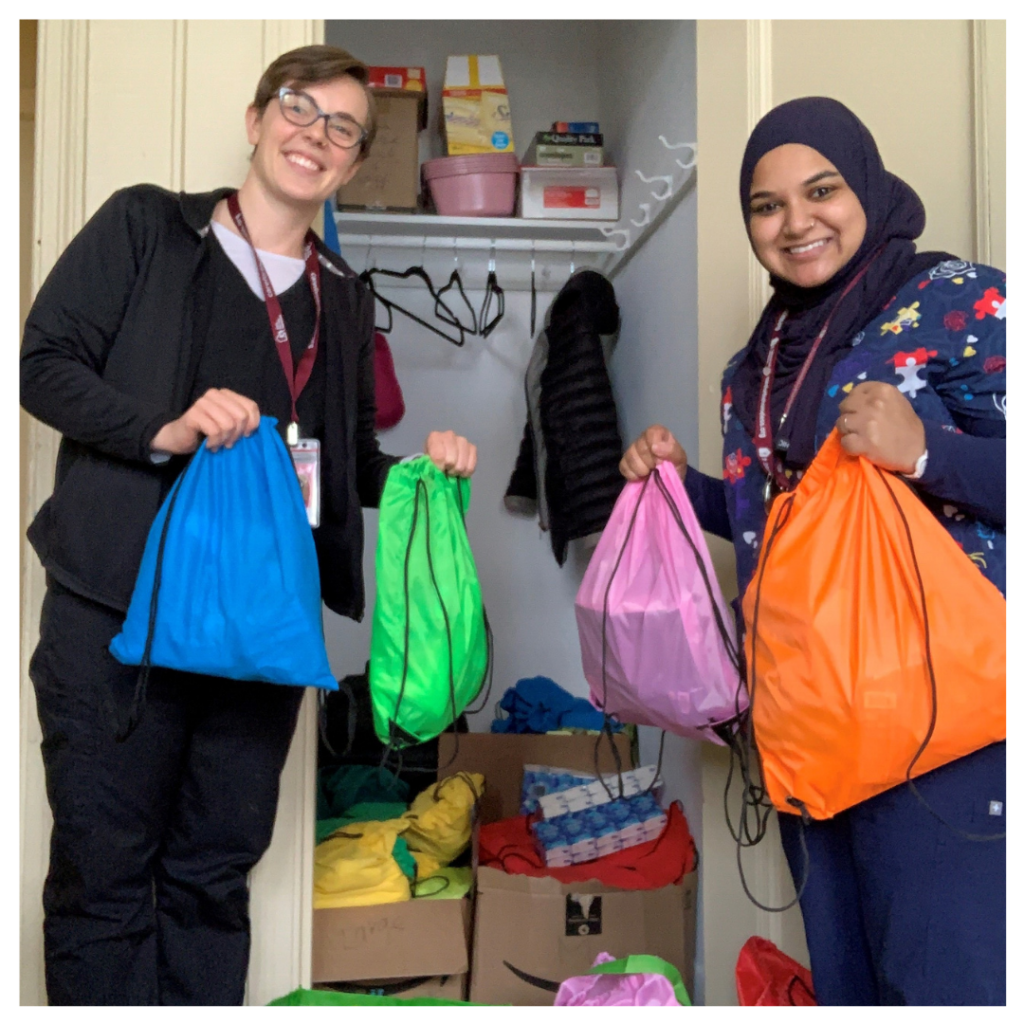 CFH Nurses Sumyiah Syed-Uddin and Betty Lee wanted to help residents in isolation pass the time. They began to collect donations of books, snacks, t-shirts, briefs, puzzles and more, putting together a collection of hundreds of items. These goods have been distributed to our patients as they leave for isolation. Many clients are also coming to the health center to collect a book while the library is closed. One client was unable to access any reading materials and was so excited to find a book in our health center. He said, "I was able to lose myself in the book and forget about all the negative going on around me."*
*Story submitted by CFH Nurse Practitioner, Amelia Hinkelman
Volume 3
Intake Coordinator*
An Intake Coordinator's face is among the first a woman sees when she arrives at our shelter. "I enjoy the interactions that I have with the clients. Assisting these women is what I look forward to every day. We are living in a new reality and I am humbled by this newness. The residents have allowed me to continue to look at the glass half full. They constantly remind me of why I continue to show up. My fellow colleagues have also been supportive and looking out for each other. Our nurse Allison made sure that I was taking care of myself and prioritizing my own health. I am very thankful to her for that."
*This employee wishes to remain anonymous.
Volume 2
Kelle Hardware,
Nurse Leader
&
Destiny Edmondson,
Registered Nurse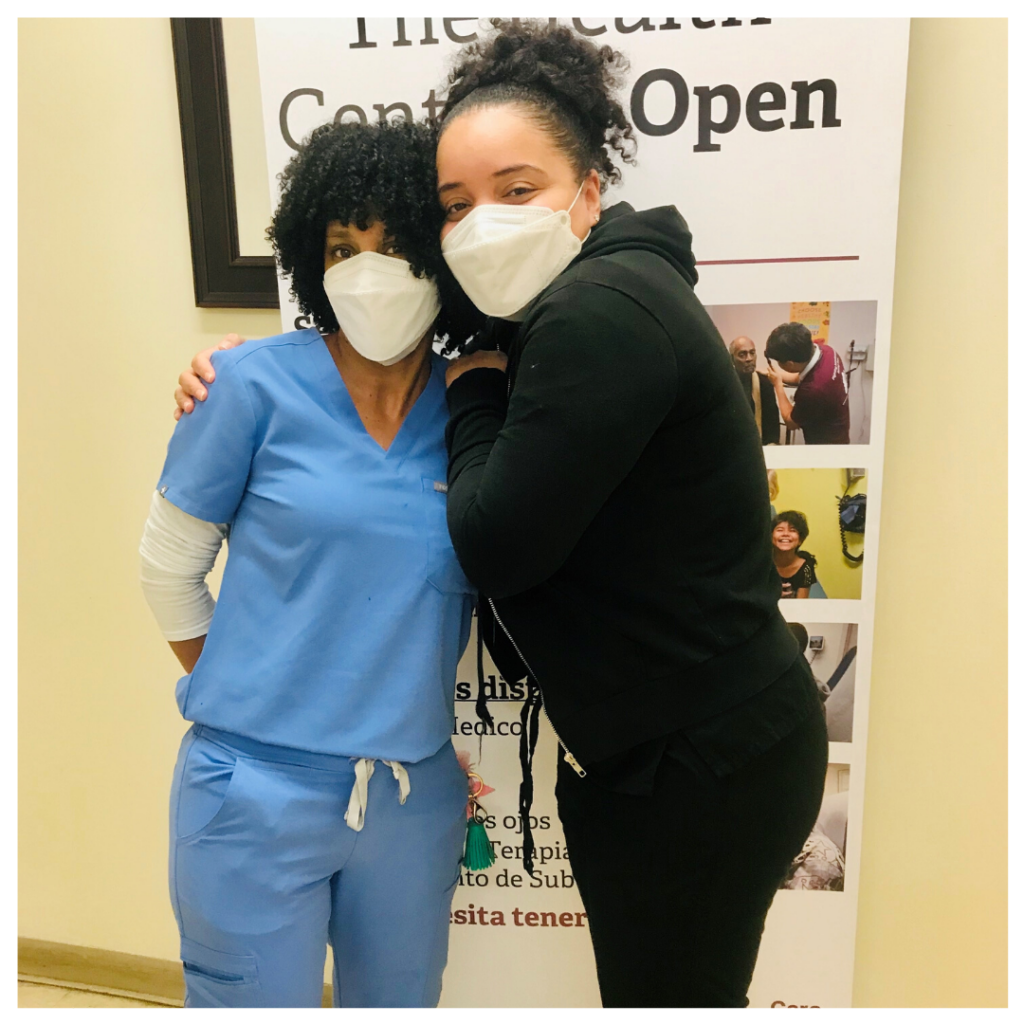 This story was shared by CFH Nurse Practitioner, Judith Coffey. "I wanted to highlight the nursing staff here at Susan's Place for their continued commitment to our patients during this time of crisis. Early on patients were having difficulty receiving their medications due to delivery delays from the pharmacy and the shelter-in-place order. This caused increased anxiety and health risks for many patients who were or had already run out of essential medication. Our nurses Kellee Hardware and Destiny Edmondson went the extra mile to personally deliver medication to the patient's homes. Their willingness to go above and beyond for our patient's health and safety always impresses me and I feel privileged to work with them."
Volume 1
Danielle Durham, Recreation Coordinator, 52nd Street Women's Center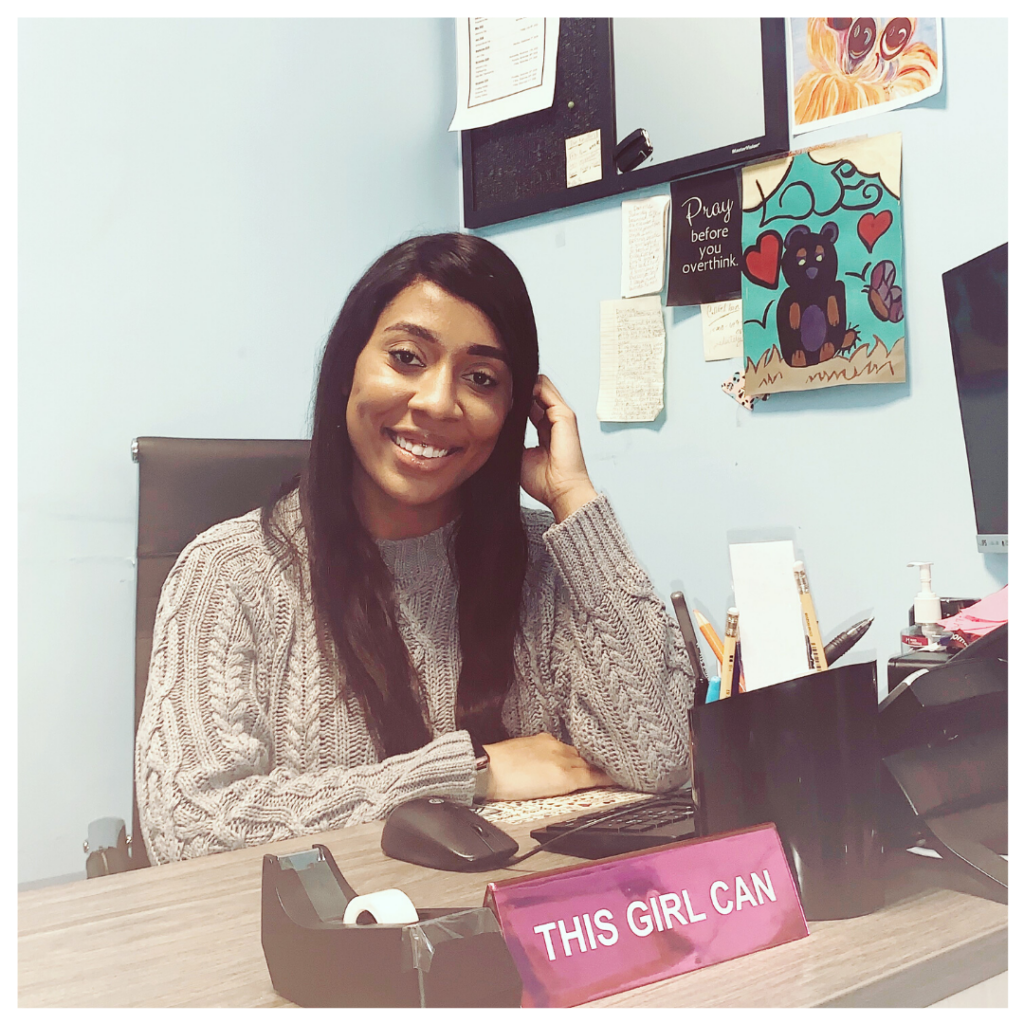 Danielle provides respite for residents by facilitating a variety of stress relieving activities, "I leave my door open for what I like to call "Pandemic Thoughts" sometimes just to be an ear to listen. I also let the residents use various avenues to express themselves, whether it be painting how they feel or letting it all out in poetry. This line of work is important to me because I too was homeless at one point of my life and I know how it feels to be forgotten. I strive to be a source of support and comfort every time I put my key in my office door and turn that knob. I want to be the hope that they need, even if it's a simple conversation.
Essential Workers | Essential Voices
Please help amplify these essential stories. Share them with friends or on your social media.