Meet Our Housing Specialist Team
The Housing Specialist team at Susan's Place works day in and day out to move women from the shelter to independence. But that's only a small part of their stories.
What does the phrase 'end homelessness' really mean?
Yes, it means creating and instating better policies that help people find homes, and keep them. Also, it means providing access to high-quality health care, so that people can stabilize their health and regain their independence.
However, these are all necessary steps towards one ultimate goal. Because to truly end a person's episode of homelessness, they must, of course, find a home.
For 200 women in the Bronx, that process begins at Susan's Place.
Susan's Place
Susan's Place is Care For the Homeless' (CFH) transitional shelter for medically frail and mentally ill women. The facility shelters 200 women and provides a wide range of support and counseling services tailored to the needs of each woman. In addition, the on-site CFH health center helps eliminate the barriers to care faced by many homeless individuals.
Every element works as a link in the chain. One that works to pull residents from the shelter to independent living.
The housing specialist team is an especially essential link in that chain. And while their name may indicate the focus of their responsibilities, their actual work involves much more.
What is a Housing Specialist's Job?
A housing specialist's job is first and foremost, to move their client out of shelter. However, that process is much more varied and complex than it appears.
Every resident's situation is different. They all have diverse needs and there is no one-size-fits-all model for permanent housing. So, housing specialists must consistently adapt to each situation to be successful.
For instance, one client may be ready to live on their own. While another may need to live at a scattered site or in supportive housing.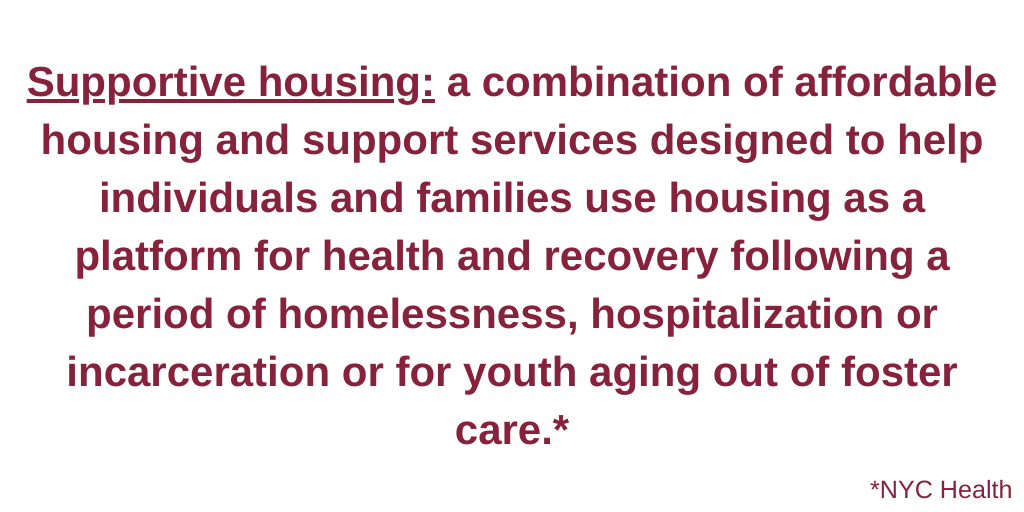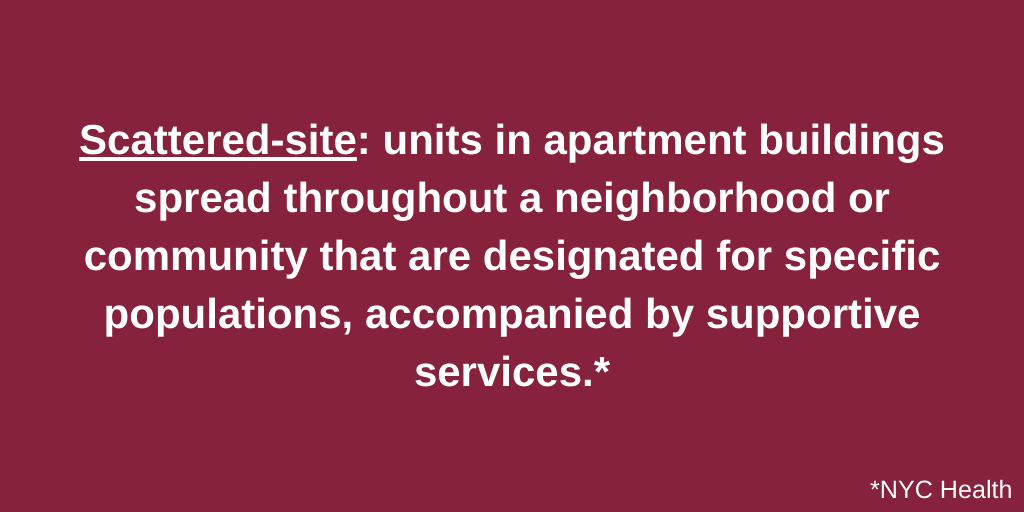 "One thing I always ask the staff to focus on is the question: 'What is the impediment to housing?'," said CFH Director of Shelter Services, Simone Thompson.
Setting the Client Up for Success
Impediments to housing can take many forms. For example, one client might not have proper identification. Another may need a psychiatric evaluation. It's the job of the housing specialist to ensure that these obstacles are handled with detail and care.
However, it's rarely just one impediment that obstructs the path to housing. Housing specialists must also compile applications that are complete with eviction histories, credit reports and hospitalization records.
Housing providers require interviews prior to granting vacant apartments and rooms. Many even necessitate multiple interviews. So, housing specialists must ensure that their clients are as prepared as possible for these meetings.
"I make sure my clients have all their documents," said CFH Housing Specialist, Ada Ahmad. "I'm very detail oriented and I always let my client know what I need. I tell them, 'I'm going to work with you, but you have to work with me because we're becoming a team.'"
"Sometimes I take my clients myself to their housing interviews, so they're not late," added CFH Housing Specialist, Annette Bernabe. "Making sure that everything is in place ensures that we put them in a position to succeed."
Because the smallest detail can mean the difference between finding housing and staying in shelter.
Challenges
A housing specialist's success is also dependent on their relationships with various independent and government organizations. Unfortunately, homeless individuals are often discriminated against during the housing process.
However, these resilient women always find that attention to detail and persistence are the best counters.
"They have to give [housing providers] as few reasons as possible to turn their clients away," said Thompson.
What Makes It Worth It
These challenges are by no means without their rewards, though.
"You're making a difference in somebody else's life," said Ahmad. "My clients cry when they finally get housing. We get pleasure out of what we do because this could happen to anyone."
CFH Community Housing Liaison, Sharon Bowie specifically recounted the story of an older woman who had been having a particularly rough time.
"She had been at Susan's Place for 4 years after being at another facility for more than 7 years before," said Bowie. "And she had grand mal seizures the entire time she was here."
After one of those seizures, the Susan's Place staff had her taken to Columbia Presbyterian. The woman spent 3-weeks there and was taken to an assisted living residence for rehab.
"A neurologist actually did a workup on her," Bowie recounted. "He let her know that she was qualified for a new procedure that would help with her seizures. They implanted something in her upper chest and gave her a metal wristband. So, whenever she felt a seizure coming on, she would swipe the band. Now it's been over 5 years without a seizure."
Soon after her treatment, the woman left the nursing home. She's now living independently and looking to rebuild her relationship with her sons.
"But, she still remembers Susan's Place," said Bowie.
See Another Susan's Place Success Story
Building a Community
The housing specialist team was also excited to speak about the women who have left Susan's Place, but still come back to visit and speak with current residents.
"We have a few clients that come back," said Thompson. "They let [current residents] know that yes, it is frustrating, but be patient. [The housing specialist team] is going to help you get there."
Returning residents also make efforts to return for the many workshops the team hosts.
"It's great when we can have a speaker come who was a resident here," said Bernabe. "They empower other women. I remember I had a client that didn't want to share a living space. I had someone speak about her similar experience. So, when she left, a few women came up to me and said they were now willing to share."
"She also said," continued Bernabe. "'Ladies, don't buy plants and put them next to you! You're not staying here!' It was great because people need to hear that."
Success
The housing specialist team has a job that is as difficult as it is delicate. However, they push through one bureaucratic road block after another and find housing for the women they serve.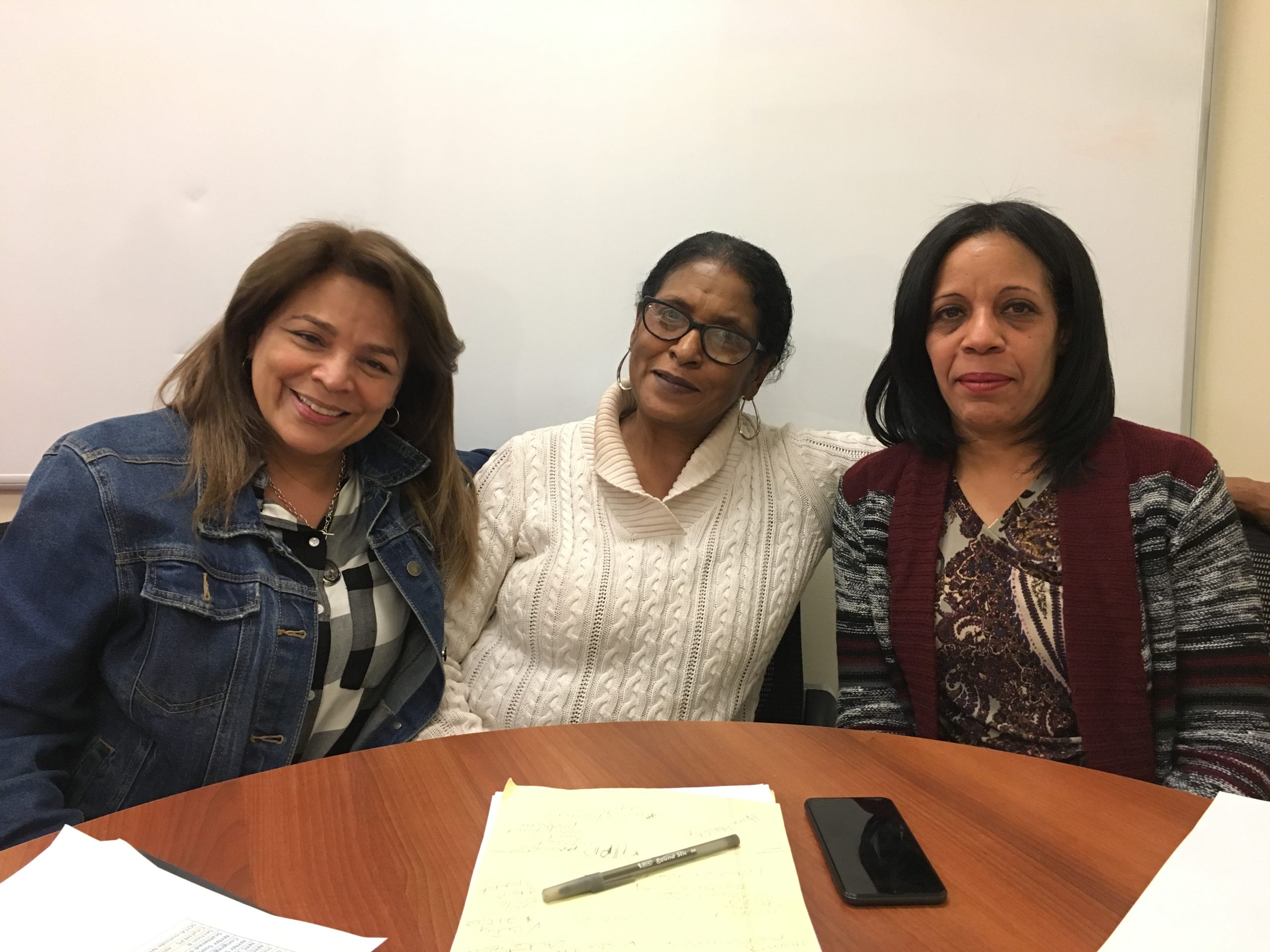 Susan's Place opened its doors in 2008 and has housed an average of 100 women a year since then. Last year, the team successfully housed 118 women. That is the definition of 'ending homelessness.'
Their efforts are vital to both CFH and especially, to the women of Susan's Place. We thank them for their incredible work and encourage you to do the same.