Susan's Place | It's Place in CFH History
Susan's Place is our flagship site. Over the years its helped hundreds of women. But how did it all start? Explore below to find out!
4-Minute Read
If Care For the Homeless (CFH) had a flagship site among our 26 locations, Susan's Place would be it. Of course, all of our sites are important as they all provide essential, high quality services. But it isn't an exaggeration to say that our organization and our sites wouldn't be where they are today without the role Susan's Place played in the organization's development.
Getting Started
Care For the Homeless began as one of 19 pilot programs funded by two foundations. All of which were designed to increase access and reduce barriers to health services for New Yorkers experiencing homelessness. The program employed several methods in pursuit of this goal. Chief among them was the concept of co-location.
Co-locating health centers in facilities where people experiencing homelessness already congregated (soup kitchens, shelters, drop-in sites) was a relatively new concept in the late 1980s. However, it was one of the first ways CFH was able to expand access to health services. The model is still utilized today by CFH as well as many other organizations providing health care to homeless individuals across the country.
CFH started began that process by overseeing three sites that offered health care expertise.
Over time, the organization's reach grew, expanding into shelters and drop-in centers. Likewise, the number of people we were able to serve grew as well.
But CFH Founder (and first Executive Director), Susan Neibacher had bigger ambitions.
Next Steps
"We had been providing care at a number of different locations around the city," recalled Bobby Watts, former Executive Director, "including shelters." "So, we really got an idea of what made a shelter work well. Susan had the idea that we could operate a shelter ourselves."
In 1995, Susan submitted the CFH application to operate the Kingsbridge Women's Assessment Center, a site owned by the city. That application was accepted and, in cooperation with another non-profit, CFH operated the shelter and provided health services to its residents from 1996 to 2000.
Unfortunately, the city had other plans for the facility, so it was closed in 2000. However, Susan and CFH leadership immediately began searching for a replacement.
Soon, CFH was awarded a contract to create a new shelter. The team set their sights on what was once a warehouse. The building was to be complete gutted and renovated, transforming it into a transitional residence. The space would also house a health center, making it easy for residents to access its crucial services.
In addition, because CFH leadership had control over the health center's integration into the shelter, they were able to determine what services it offered. This lead to the creation of our first oral health center. Regardless, each service would help women as they made their way toward independence and permanent housing.
Pushing Ahead
Then, in 2004, tragedy struck when Susan Neibacher passed away. Bobby Watts, who was the Assistant Executive Director at the time, was appointed Interim Executive Director and then became the organization's second Executive Director in February the following year. Despite the loss of their leader, the CFH team pushed ahead.
Construction
And their resilience was immediately tested when construction of the appropriately named Susan's Place began.
"Right when we started building and digging the foundation," Bobby recalled, "we found an uncharted tributary of the Bronx River running under our site. So, that created all kinds of problems."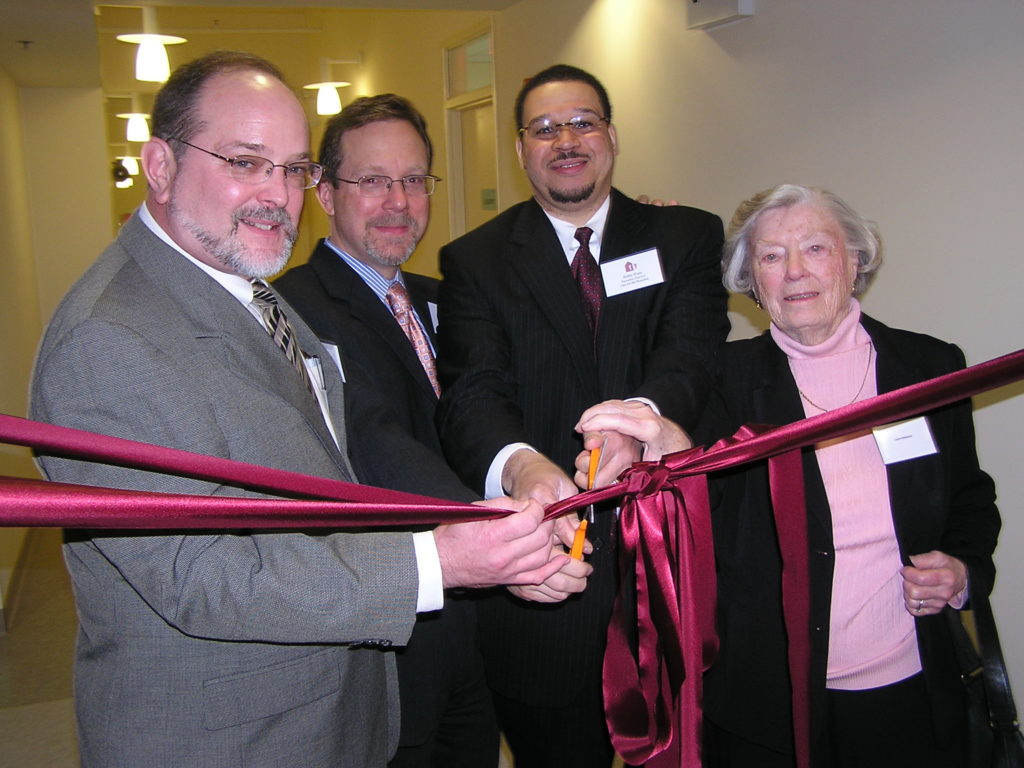 Chief among them, a significant delay to the construction process in order to address the water situation.
All told, it took 3-years, but in 2008, Susan's Place finally opened.
Achieving Independence
Susan's Place is a 200-bed transitional residence for medically frail and mentally ill women. It houses an open access health center and offers a comprehensive range of essential social services, including housing placement. That, in and of itself, is worthy of the effort, money and time put in by Susan, Bobby and the rest of the CFH team.
However, the benefits of Susan's Place expand beyond its human services, as it was the catalyst to CFH becoming medically license.
"We saw lots of advantages," said Bobby. "If we were the on-site medical provider as well as the manager of shelter operations."
Both of these elements helped CFH achieved Article 28 licensing. Article 28 licensing is a New York State public health law that recognizes and regulates the accreditation of public health care facilities. This means that CFH was now able to oversee their own sites independently and create more.
"Becoming an Article 28 licensed entity is a massive undertaking," he continued. "And it all hinged upon having a site that we could control. A flagship."
Afterwards, more CFH satellite sites were created. Today, there are 26 of them, with more in the works. Each one serving as another beacon for those in need of access to health services.
Giving Residents a Voice
One of the most lasting influences the shelter has had, is its dedication to utilizing the input of residents and patients.
"When we lost the contract at Kingsbridge, we had focus groups with all the residents," explained Bobby. "We asked them what we did well and what we could do better."
Mr. Watts reported that many residents wanted more control over their day to day activities. This ranged from turning the lights out at a specific time to the layout of the common areas. Feedback like this influenced a lot of what makes Susan's Place what it is today.
"It's why we have built in lights next to every bed and why every bed is built in a pod of two," Mr. Watts commented. "There's a little more privacy that way. It balanced security and privacy, and residents really appreciated it."
If you were to volunteer at Susan's Place today, you'd walk down the hall and see small alcoves just outside each dormitory. They might not look very important, but they provide safe spaces for women to sit and not be in a room. The residence also has a living room, complete with upholstered chairs and sofas, creating a 'homey' atmosphere. And, in the same spacious room, are treadmills and stair climbers for residents who want to meet their physical fitness goals.
"It's important that you try to give control wherever possible to the patient or resident," Bobby explained.
Feedback from patients and residents is an essential part of successfully providing services. Giving agency to those being served encourages them take charge of important health care decisions and helps guide them on their path to independence.
The Lasting Effect of Susan's Place
Susan's Place is, as Mr. Watt's said, our flagship site. It allowed CFH to become independent, create more sites as well as expand and diversify services.
It is also the legacy of the woman who championed its creation.
Since 2008, over 1,200 women have achieved independence via placement in permanent housing. In addition, thousands of women and men alike have received essential medical, mental and behavioral health services.
Susan's Place is poised to continue this work for many years to come. And it is thanks to the efforts of those that came before, that it is able to do so.