Support Solutions, Not Problems
Find out how you can join the CFH Family and be a part of the solutions to homelessness.
The solutions to homelessness are out there and CFH is at the forefront of making them a reality. However, as the saying goes, "It takes a village." And our village of caring and dedicated staff and volunteers, needs you! Yes, homelessness is traumatic and complex. But we can expand and improve upon existing solutions to homelessness and develop new ones. All of which address those complexities and lift up homeless New Yorkers.
These strides toward a better New York City are thanks to the generosity of people who care. People like you. Our solutions will have an even greater effect with support from 12 of you…and even more with 30! Just think of what we can do with help from 95 or even 200 of you. You can join the CFH Family today and be a part of the CFH solutions to homelessness.
Explore below to see all the ways your generosity is lifting up homeless New Yorkers.
#SupportSolutions
The effects of solutions
We first met Jennifer in February of 2020.
She had been experiencing homelessness and struggling with substance use disorder for two and a half years.
Fast forward to the Winter of 2021, and Jennifer has made remarkable strides and positive changes in her life.
Click below to read more about Jennifer's inspiring story.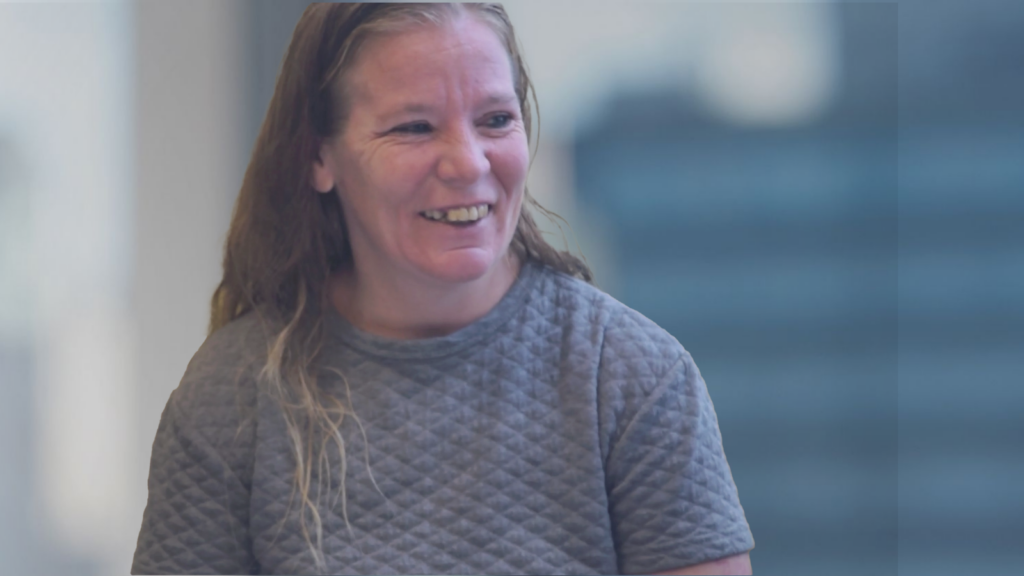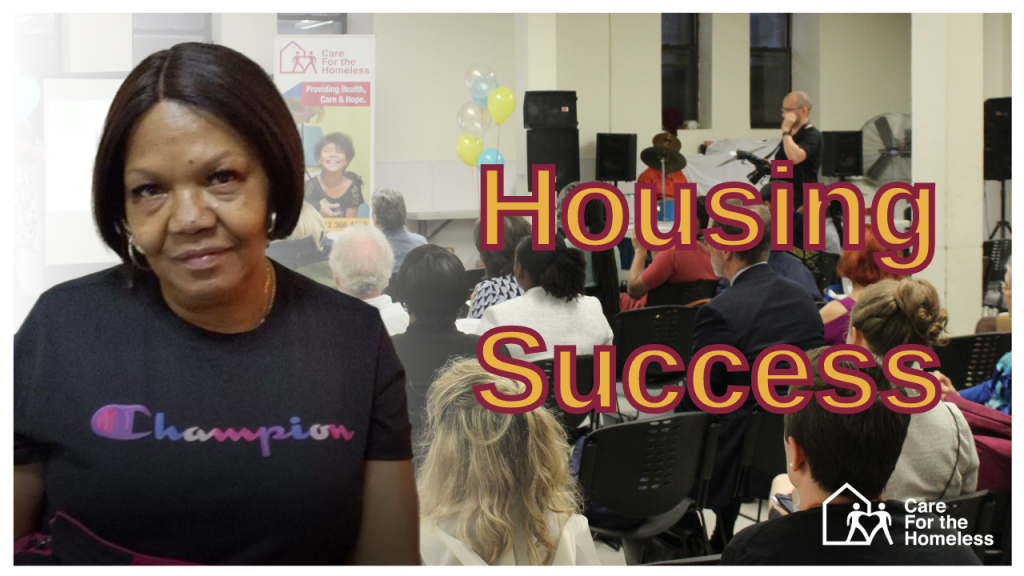 This past summer, Faye successfully moved into her own apartment after a year of living in a shelter. Her story is like that of so many others and shows how important it is to continue delivering solutions to homelessness.
We were so excited to have M.A. Dennis return this summer as a recipient of the Success in Health Care award. His story is inspiring and shows how essential health care is as we continue to refine and develop solutions to homelessness.
Click below to watch the video to learn more about Dennis' achievements.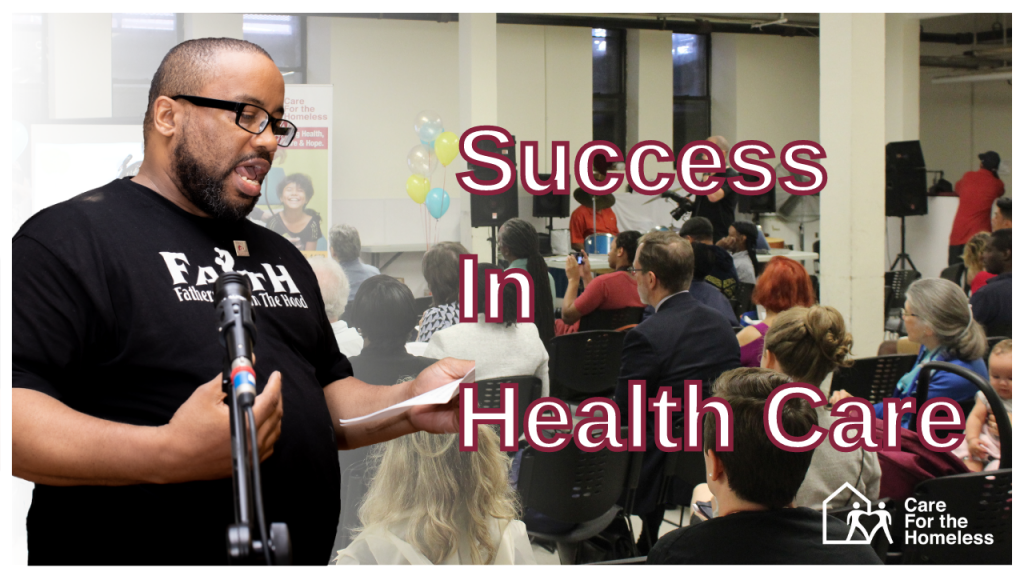 delivering Solutions
Why Mariya Cares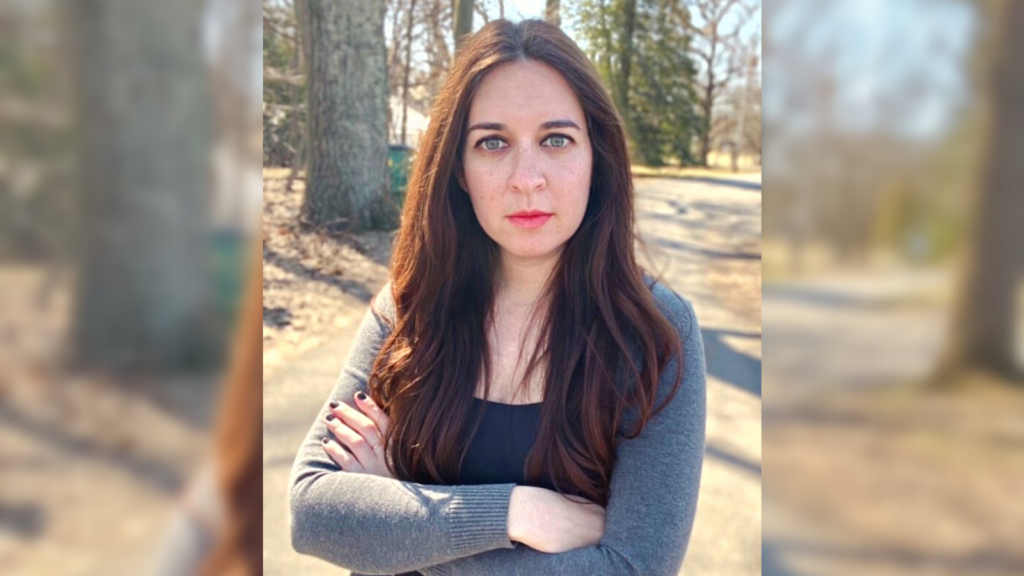 Mariya Kamenetskaya, LMSW, joined the Care For the Homeless Board of Directors in the Fall of 2019. She is a Clinical Supervisor at Beacon Health Options.
Recently, we spoke with Mariya about why she joined the board and why it's important to support solutions to homelessness.
Click below to read more!
why wellreceived cares
WELLReceived provides 24/7 live, virtual medical receptionists to medical professionals. They're a people-first company who believe each patient deserves to reach a compassionate voice, no matter when they call.
We're excited to announce that Care For the Homeless (CFH) has been selected as the latest organization to receive a donation through their Giving Back initiative.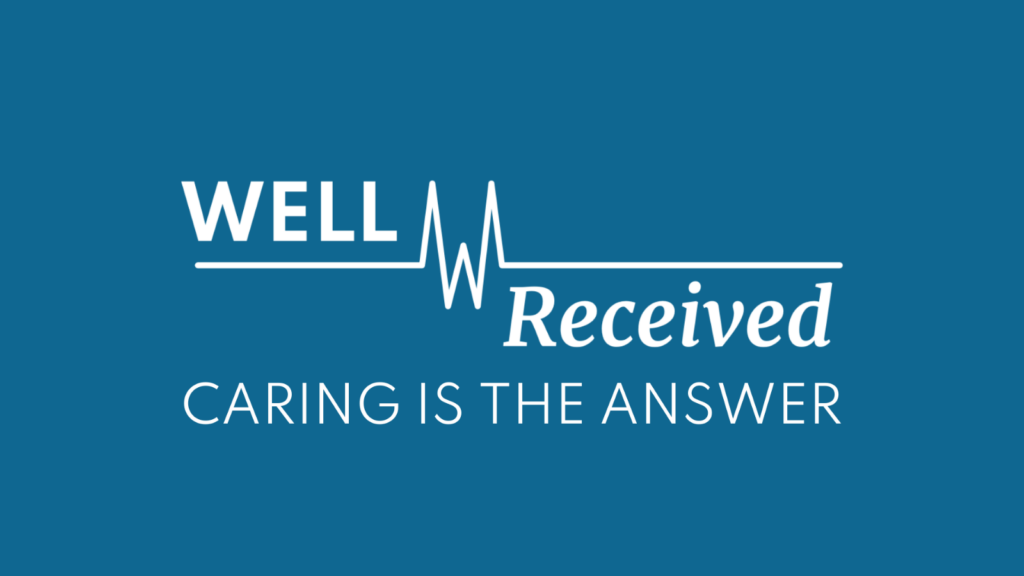 WHY WANDA CARES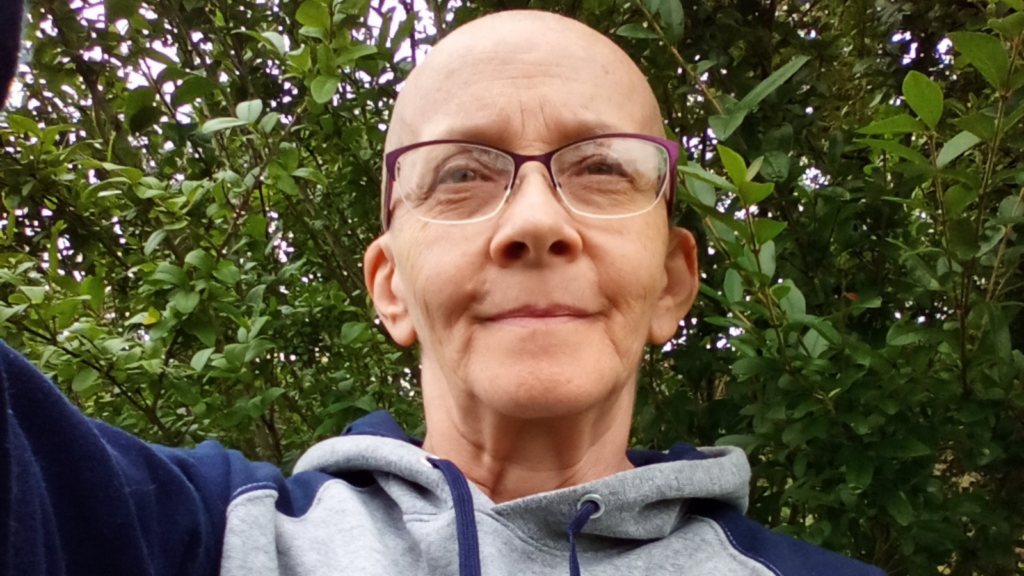 We met Wanda in the fall of 2020, when she donated a significant number of handmade hats to our patients and residents.
This year, she has already donated over 25 boxes of school supplies and a large package of winter items.
Recently, we caught up with her to learn about her, why she felt compelled to donate, and why she cares for people experiencing homelessness.
WHY ERIN CARES
Dr. Erin Buettin has been with CFH for a little less than a year, but has already had a significant effect on those she works with.
With most of her time spent working at the health center within the Franklin Women's Assessment Center, Dr. Buettin must not only deliver excellent care, but address the traumas facing the vulnerable women she serves.
Her observations and insights shed an important light on what it means to care for those experiencing homelessness. Click below to read more about Dr. Buettin!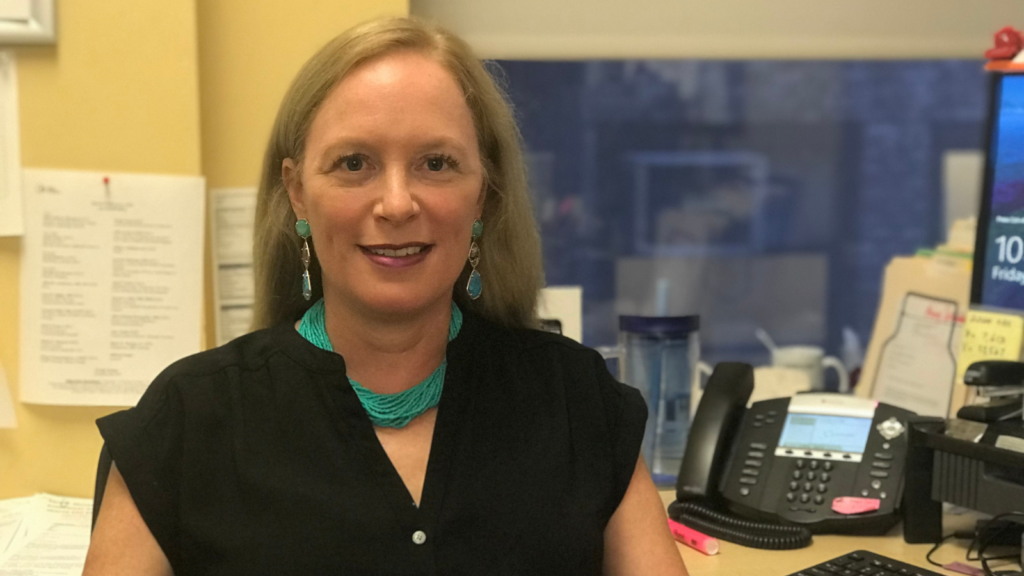 WHY HARRY CARES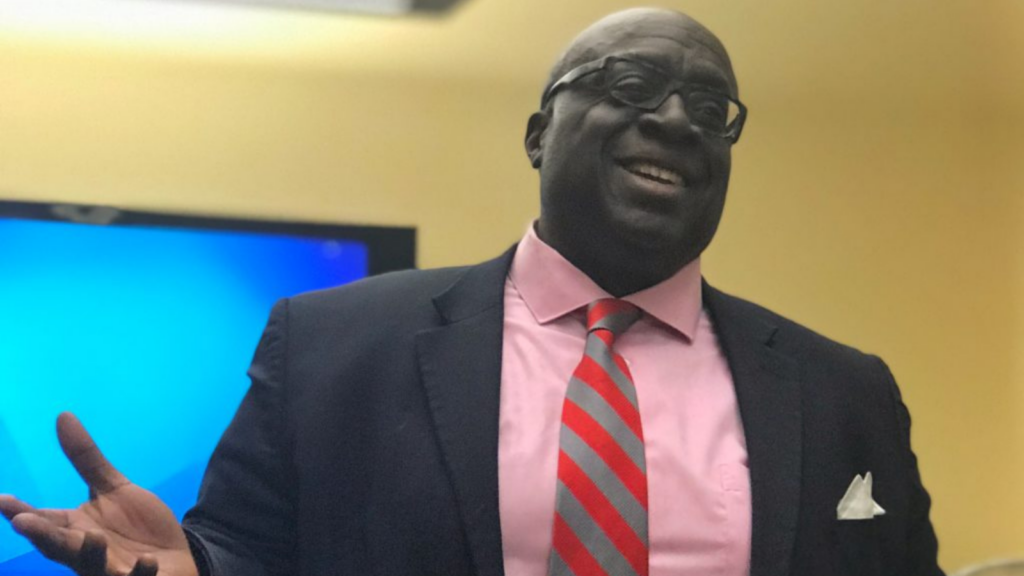 Retired United States Ambassador Harry K. Thomas Jr. joined the CFH Board of Directors in 2019.
Since then, he has become one of our most dedicated leaders and an important member of the CFH Family.
Recently, we caught up with him to learn about him, his reasons for serving on the board, and why he thinks we should all support solutions to homelessness.
His perspective is nuanced and inspiring. As with all of our board members, we're humbled by his efforts and leadership.
how you can help support solutions
If charitable giving is in your budget for the year-end giving season, here's some tips and tools that we hope will be practical and useful.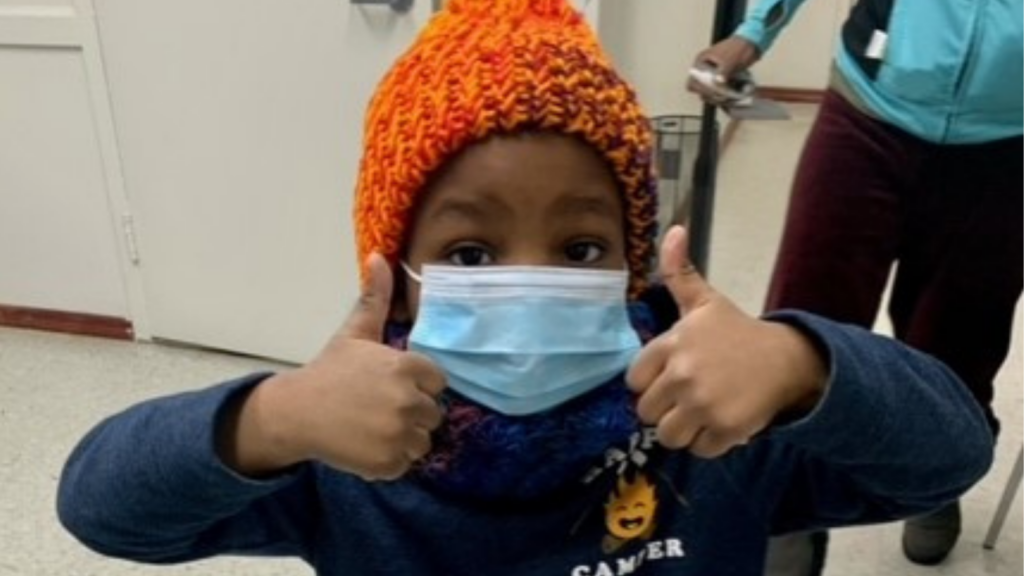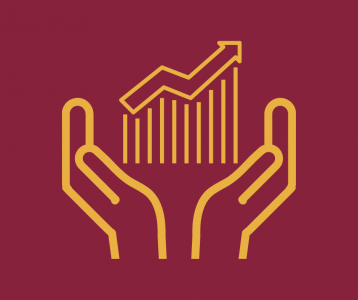 There's more than one way you can help lift up homeless New Yorkers. One of the most effective ways is giving via stocks. Click the link below to learn more about how you can make a gift and become part of the CFH solutions to homelessness.