Summer Success Celebration
Join us as we recognize and honor those who have overcome the incredible obstacles presented by homelessness.
Summer Success Celebration
The Summer Success Celebration recognizes the achievements of those who have overcome the incredible obstacles of homelessness. These achievements range from health care and housing to advocacy.
Our 2020 Plans
Traditionally, the celebration takes the form of a two-hour event, complete with food, speakers and music. In light of the important limitations on gatherings, this year's celebration will take place exclusively online.
Please follow us on Facebook, Twitter, Instagram and LinkedIn, and subscribe to our YouTube channel to say up to date!
Thank You to The Following Staff & Providers
for Nominating Our Award Recipients
Mecca Ar-Rasheed
Rose Marie Diop
Danielle Durham
Lenda Estrella
Nathalie Interiano
Dr. Andrea Littleton
Evelyn Turner
Arnetta Jackson, Employment Award
Ms. Jackson hails from Brooklyn, New York. She lived there with her mother until 1995 and then moved to Washington D.C. In 2011, she returned to Brooklyn to take care of her mother.
Her daughter also moved in, resulting in issues that forced Arnetta to leave her mother's house. Without a stable place to live, she entered the shelter system and recently moved to CFH's 52nd Street Women's Center.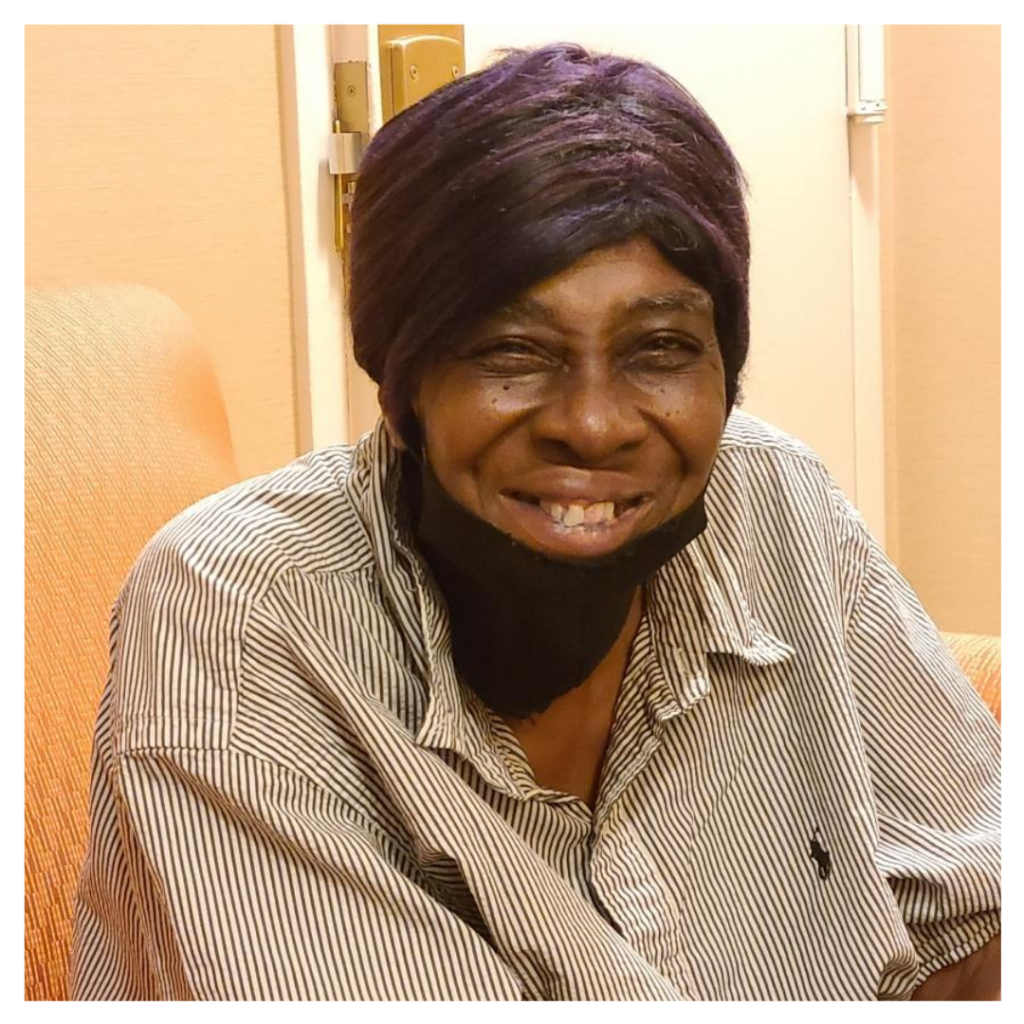 Ms. Jackson currently works as a Home Health Aide and still takes care of her ailing mother. She has been able to sustain her employment despite all the obstacles she has encountered. Which includes searching for an apartment amongst all her other responsibilities. She is currently working with our housing specialist and hopes to find a place to call her own.
Arnetta says, "I stay positive by reading the bible. I try to eat and sleep well and am friendly with everyone. I am just a happy go lucky person. Finding an apartment would mean that I have my independence again, I am used to living on my own, and I enjoy it. I would love to be at that point again."
Rose Marie Diop, CFH Intake Coordinator, commented, "Ms. Jackson deserves an award in perseverance. She is never discouraged and is always optimistic about the opportunities available to her. She always tries to remain positive no matter the circumstances and is an inspiration to us all."
Fulvia Frazier, Housing Award
Ms. Fulvia Frazier lived in New York with her husband and kids. She worked two jobs, one as a social worker and one as a counselor in a group home. The work kept her busy, so she turned the responsibility of managing the finances to her husband.
Later, she discovered her husband had not paid rent or utilities and had depleted their savings. Fulvia's family was later evicted and she became homeless.
At first, she spent some time sleeping on the couches of family members with her son. However, she also began drinking to cope with the stress and trauma of losing her home.
She was eventually hospitalized and subsequently enrolled in a voluntary recovery program. It was at this point she went into the shelter system and became a resident at our 200-bed women's shelter, Susan's Place. There, Ms. Frazier quickly took advantage of the services offered. She attended educational classes and training to obtain new skills.
All of her efforts paid off and she recently found housing; a brand-new studio apartment in the neighborhood where she once lived!
Mecca Ar-Rasheed, the Activities Coordinator at Susan's Place, says, "Ms. Frazier is very friendly, kind, always willing to assist her peers. I am overjoyed with happiness for her."
Philip Malebranche, Advocacy Award
Philip Malebranche is a long-time member of both the Care For the Homeless Consumer Advisory Board and the Board of Directors. He is a writer and uses his voice to bring light to social justice issues such as racism, homelessness, housing, health care access and much more.
Philip is actively involved with several different advocacy organizations such as the Urban Justice Center Safety Net Project, the NYC Homeless Union, the NYC Continuum of Care, the National Health Care for the Homeless Council, Urban Pathways and many more.
Mr. Malebranche has participated in several rallies, marches, public hearings and attended meetings with elected officials to discuss his experience of homelessness, and the need to make policy changes to end it. He is a passionate and effective advocate, and one that CFH is very lucky to have as an ally.
Jose Garcia, Health Care Award Winner
Jose Garcia grew up in the Bronx, NY. He worked at several different jobs throughout his career and retired after working at the NY Blood Center doing research. After his retirement he experienced a difficult period and struggled to find help.
Finally, he was connected to Part of the Solution (POTS) in the Bronx. There, he was able to receive a variety of services, including medical services at CFH's on site health center. Despite the enormous hardships he experienced, he was able to move into a one-bedroom apartment in the Bronx, in July of 2020. Jose has been able to change his diet and even exercise in his own apartment, something that has helped immensely in managing his diabetes.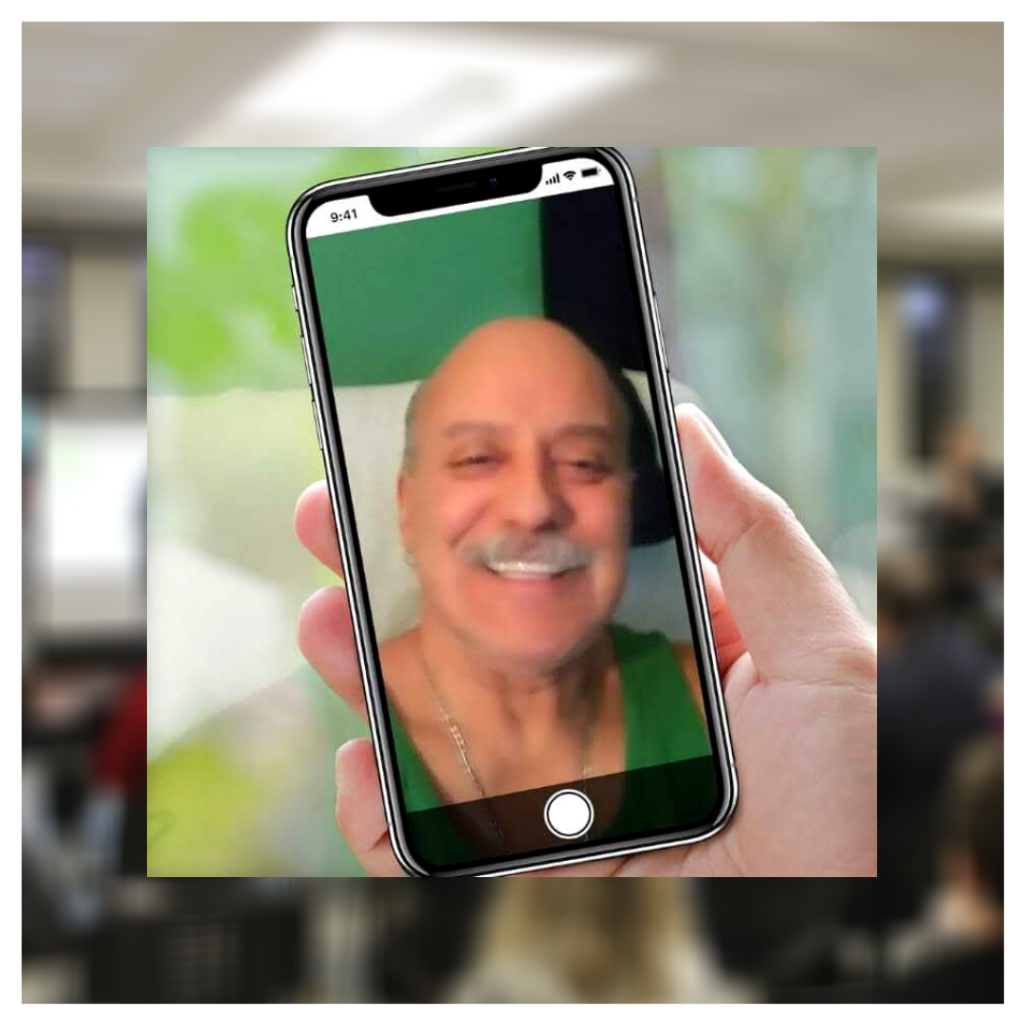 Mr. Garcia helps other people in the community access the same services that helped him. He says that he wants to continue being the kind of person that listens to people and treats them with respect. In addition, he is looking forward to the day when he will be able to gather with his family and celebrate Thanksgiving.
Lenda Estrella, the Point of Care Coordinator at the POTS health center, says the following of Mr. Garcia: "He has drastically improved his health and never misses his appointments. Despite the obstacles he has faced, he continues to be energetic and inspiring to all that encounter him."
Jacqueline Iciano, Housing Award Winner
Ms. Iciano grew up in the Dominican Republic and moved to New Jersey when she was a child. She entered into an arranged marriage at the young age of 14, where she gave birth to a daughter.
While raising her family, she pursued an education and had a steady job as a home health aide. Unfortunately, she also experienced domestic violence and she coped by turning to substance use. As Jackie says, "Life wasn't so easy, so I turned to substance abuse to cope with my reality."
She eventually relocated to New York and the addiction continued to take its toll. Soon after, she met her second husband, whose tragic death she witnessed as she was pregnant with his child. Afterwards, she decided to leave New York and go back to the Dominican Republic, where she overcame her addiction.
Some time later, she returned to New York and started to re-build a life for herself. She began to deal with some health challenges. However, she unfortunately lost her job and her home. Ms. Iciano entered the shelter system where she experienced several setbacks, but she was connected to a variety of supportive services.
Eventually, after 9 months, she was able to secure housing!
Throughout her entire experience, Ms. Iciano tried to keep a positive outlook to navigate the many challenges she encountered.
Ms. Danielle Durham, the Recreation Coordinator at the 52nd Street Women's Center says, "Ms. Iciano will be moving out within a week and I am extremely happy for her. I call her a woman of perseverance. She has jumped over many hurdles and made it through many obstacles! I know this is just the beginning of greatness for her."
Ms. Iciano says, "When I move into the next chapter, I am going to fully appreciate my life, take care of myself and be smarter about my life decisions." With housing stability, Ms. Iciano plans on getting her GED and working as a translator.
Joyce Branche-Camacho, Success Story Essay Winner
Jennifer Dulio, Health Care Award
Ms. Jennifer Dulio was homeless for two and a half years, living on the streets and in and out of shelters. She was also struggling with an opioid addiction that began when she took pain killers for a back surgery.
While homeless, Ms. Dulio visited a drop-in center in the Bronx with a CFH health center on site. She eventually enrolled in the suboxone program and has maintained sobriety for 6 months.
She recently moved back to New Jersey, reunited with her family and found employment where she has recently been promoted to manager. She also moved into her own apartment.
Ms. Dulio now wants to go back to school to be a substance abuse counselor to help those that are struggling with addiction. "I am looking forward, not backward," she says.
Health Center Advocacy Network
National Health Center Week — The Importance Of Providing Specialized Medical Care For People Experiencing Homelessness
By: Nathalie Interiano,
Director of Policy and Advocacy
Read More