A Community of Our Own
The story of our first Community Based Health Center and why it won't be our last.
One year ago, construction completed at Care Found Here – Junius Street. Located in the Brownsville neighborhood of Brooklyn and adjacent to a supportive housing site operated by Women in Need (WIN), the health center was designed to be the first example of our new community based health care model.
Then the COVID-19 pandemic hit.
While service at our current sites continued, Junius Street's official opening had to be delayed. However, late in the summer of 2020, its doors finally opened – safely.
Pandemic Pivots
The pandemic has been difficult for everyone, including CFH staff, our patients and our residents. However, CFH health centers have remained open throughout. And CFH health center staff never ceased bringing quality care to people experiencing homelessness.
Junius Street has been no different.
While the staff continues to stay safe and follow all safety protocols, they've been able to foster a strong relationship with the surrounding community.
A Community Based Health Center
Most CFH health care delivery sites are co-located. This means that the health center is located within a facility like a shelter or soup kitchen. These facilities are also often owned and operated by other non-profit organizations – our partners in this work.
Co-location is essential because it emphasizes accessibility. Any shelter resident or soup kitchen patron can receive a medical exam with ease. In the case of shelter for adults and families, on-site health centers make health care as simple as a walk down the hall. However, the shelter is only open to those residents
As CFH has grown, we've made several locations 'open access' to improve accessibility for the surrounding communities. Junius Street is the latest step in that process. And it's a significant step because Junius Street isn't co-located, it stands on its own.
That Sounds Great. But, What Does It Mean?
Our Community Based Health Center is open access and openly visible to the surrounding community. This means people don't have to enter a separate facility to receive care.
"We're more of a community storefront," explained CFH Nurse Manager, Steven Tapley. "We're freestanding, totally contemporary, very bright and open. It's airy and cheerful."
Something like appearance might not sounds as important as all that. However, Care Found Here – Junius Street's welcoming look makes reaching out to the community much easier.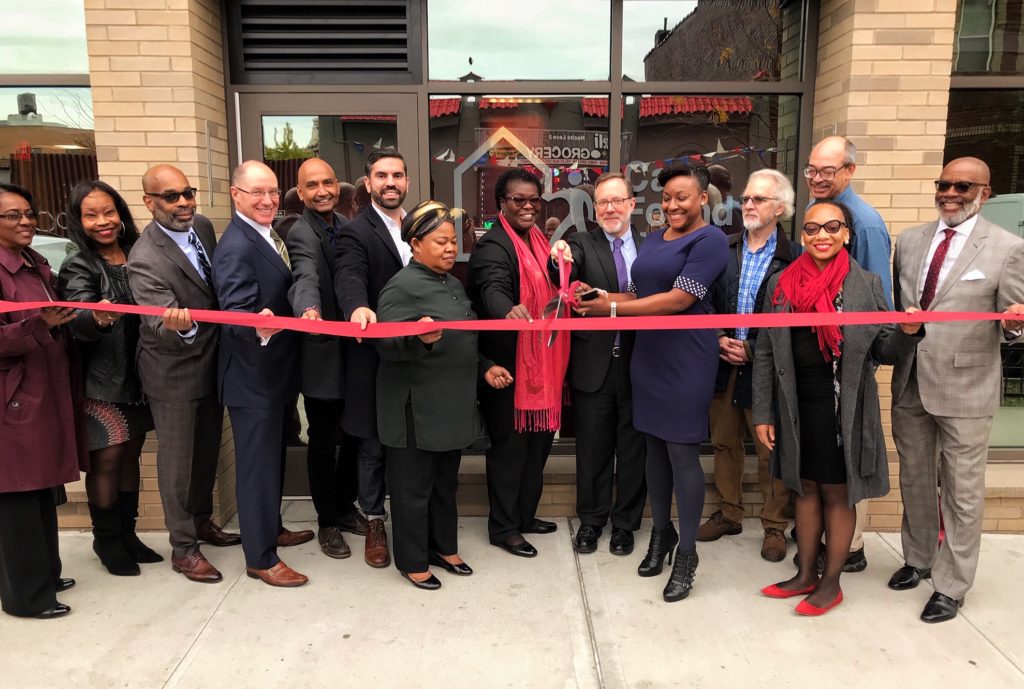 "Because we have the logo out on our windows, people become curious, poke their heads in and ask, 'What do you do?'," Mr. Tapley continued.
"So, we have the ability [to reach people] just because of our exposure. We're even able to go out when people are passing by and speak to them about what our services are. Which has brought in a lot of patients for us."
This openness, in both the facility itself and those who work there, has quickly fostered a camaraderie between the health center and the people that live nearby.
"It's a friendly community," said Mr. Tapley. "We've been very successful with [creating] that. Families have come in for a repeat of services. They come in for pediatrics and their child's vaccines. We're able to get all that done and more for the whole family."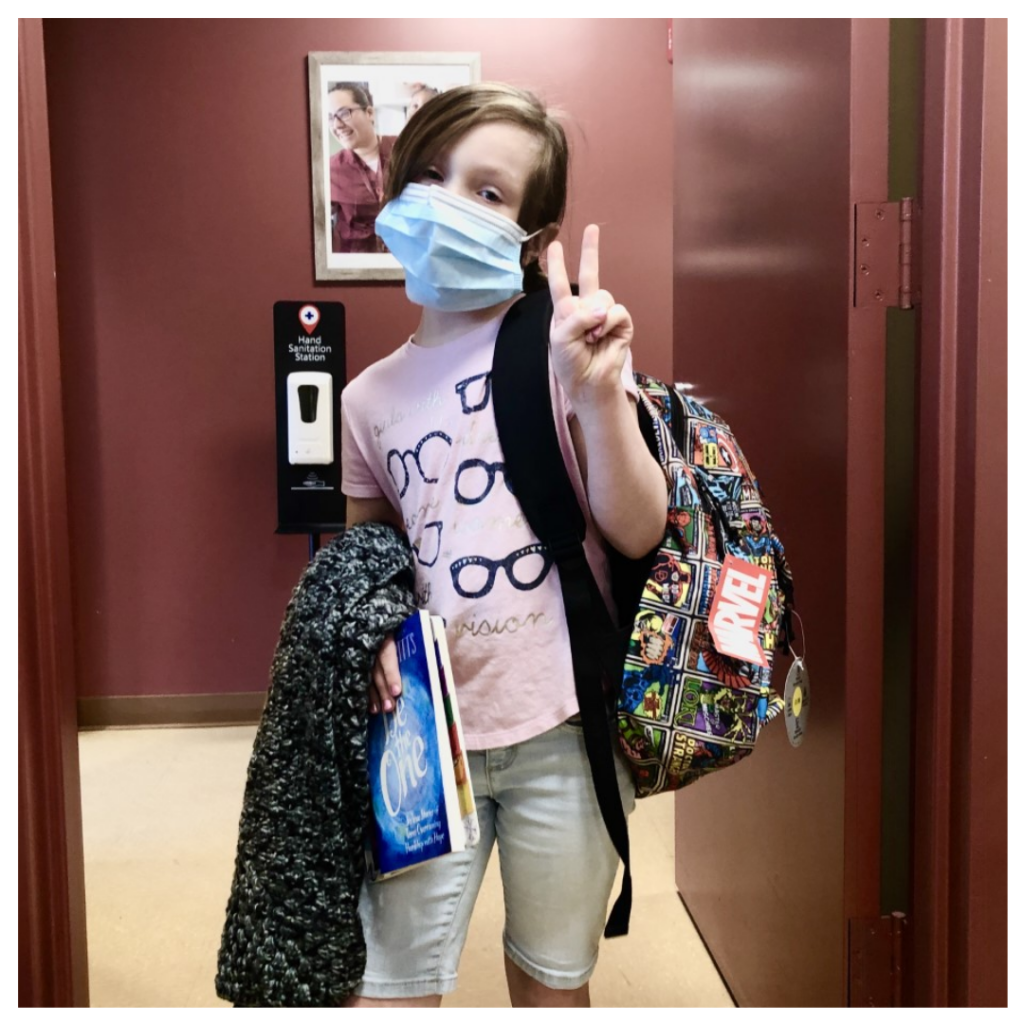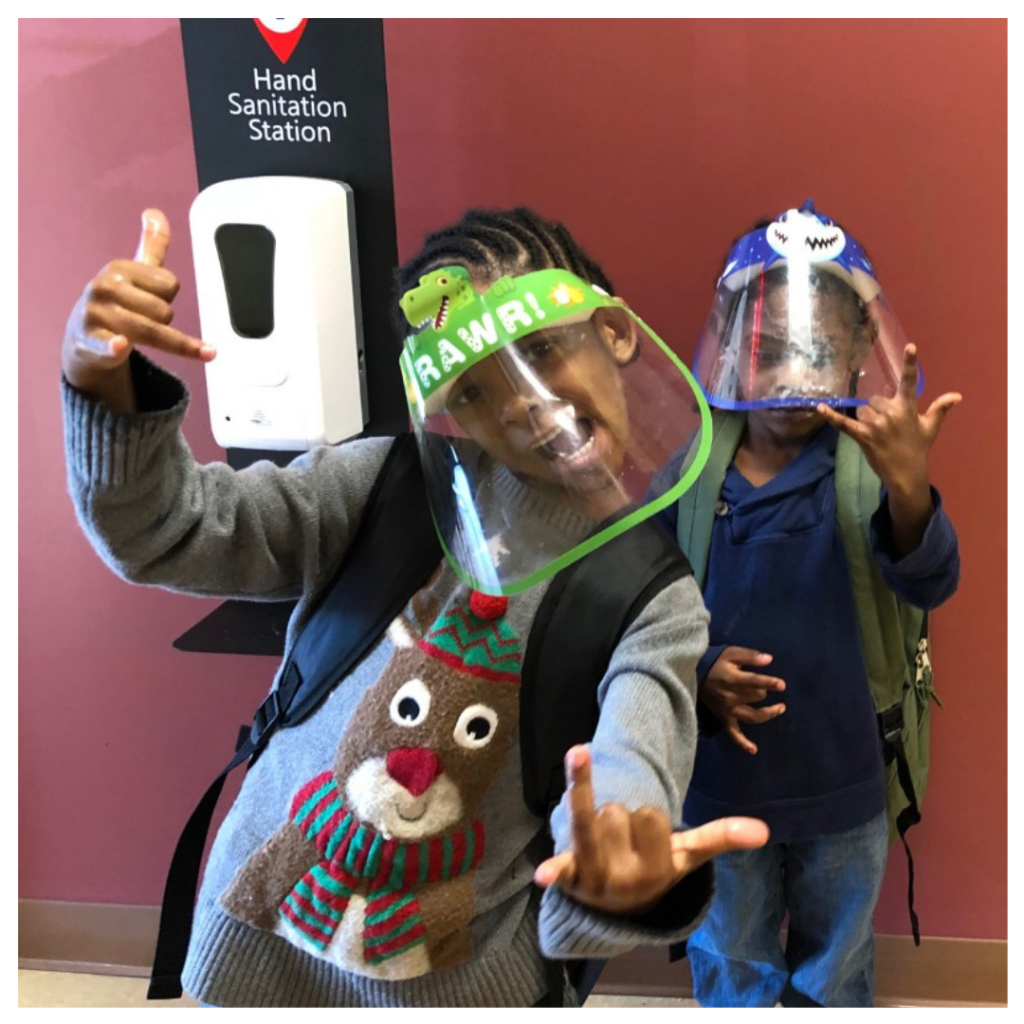 "We also offer mental health services," he continued. "Some families have used all three of our services – pediatrics, adult medical and mental health."
The Junius Street health center has also provided consumers with valuable referrals to other services, fulfilling a patient's total health care needs.
The Community in Action
Even with just a few months of service under their belt, the Junius Street team has had a significant effect on the people of Brownsville.
At one point, a pregnant woman walking by thought she was about to deliver. Some bystanders alerted the health center staff and they were able to take action.
"Dr. Purcell [Pediatrician] and I went out to the sidewalk and were able to help her," explained Mr. Tapley. "She did not deliver, but she has come in several times just to keep us updated on her progress."
The Junius Street staff stepped in at another point after a young man on a scooter was hit by a car.
"Out Nurse Practitioner, Nora [Lueth], one of our Nurse Managers, Hillary [Josefsberg] and I called 911," Mr. Tapley recounted. "They went out, assisted him, assessed him and brought him into the health center, where he stayed until the ambulance came. So, although he may have been our quote 'patient,' we delivered care to a person in need and showed the community that we're here to care for people."
Steven Tapley, Nurse Manager
Of course, Care Found Here – Junius Street is a collaborative effort. One that has thrived off of a diverse set of minds all working together towards a common goal. However, credit is more than due to Nurse Manager, Steven Tapley and his leadership.
Steven Tapley began working with Care For the Homeless in February of this year. Prior to his time with us, he worked in Atlanta, Georgia as a Registered Nurse at a trauma hospital.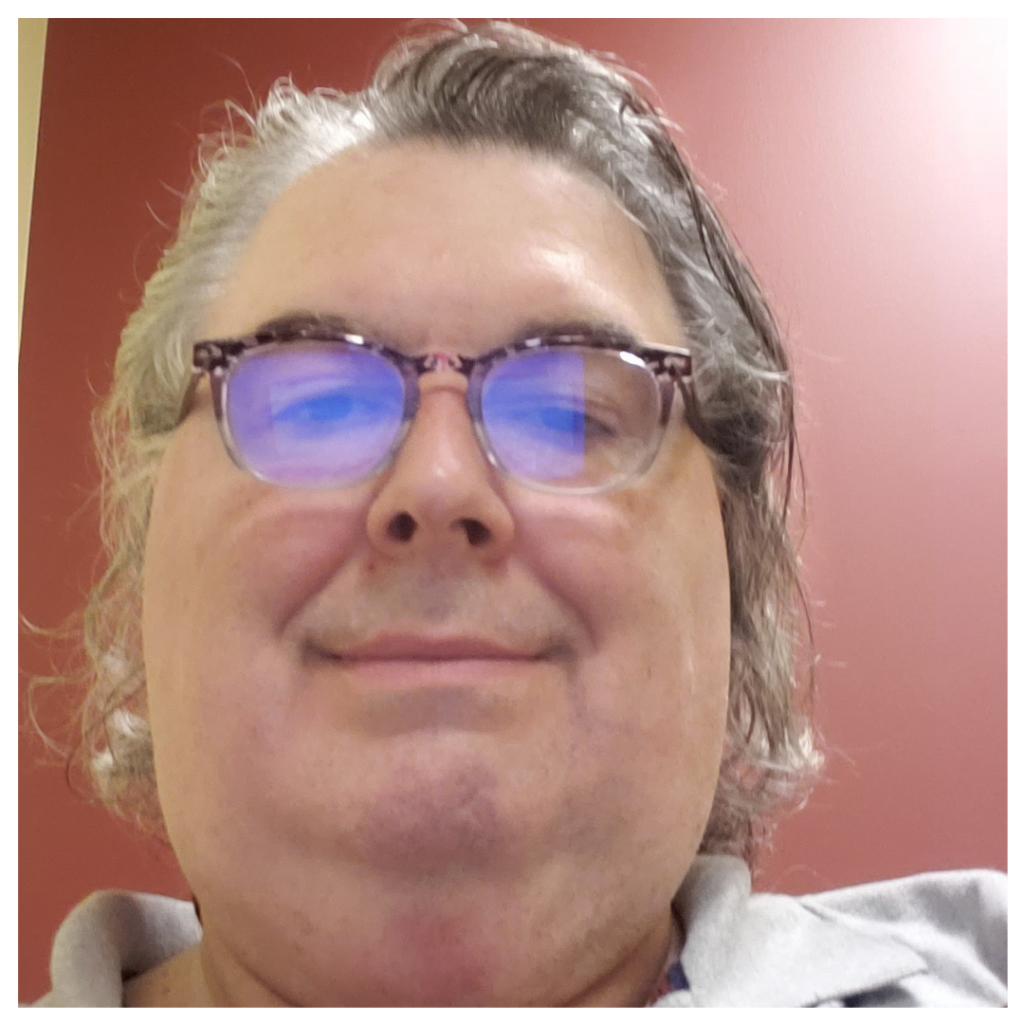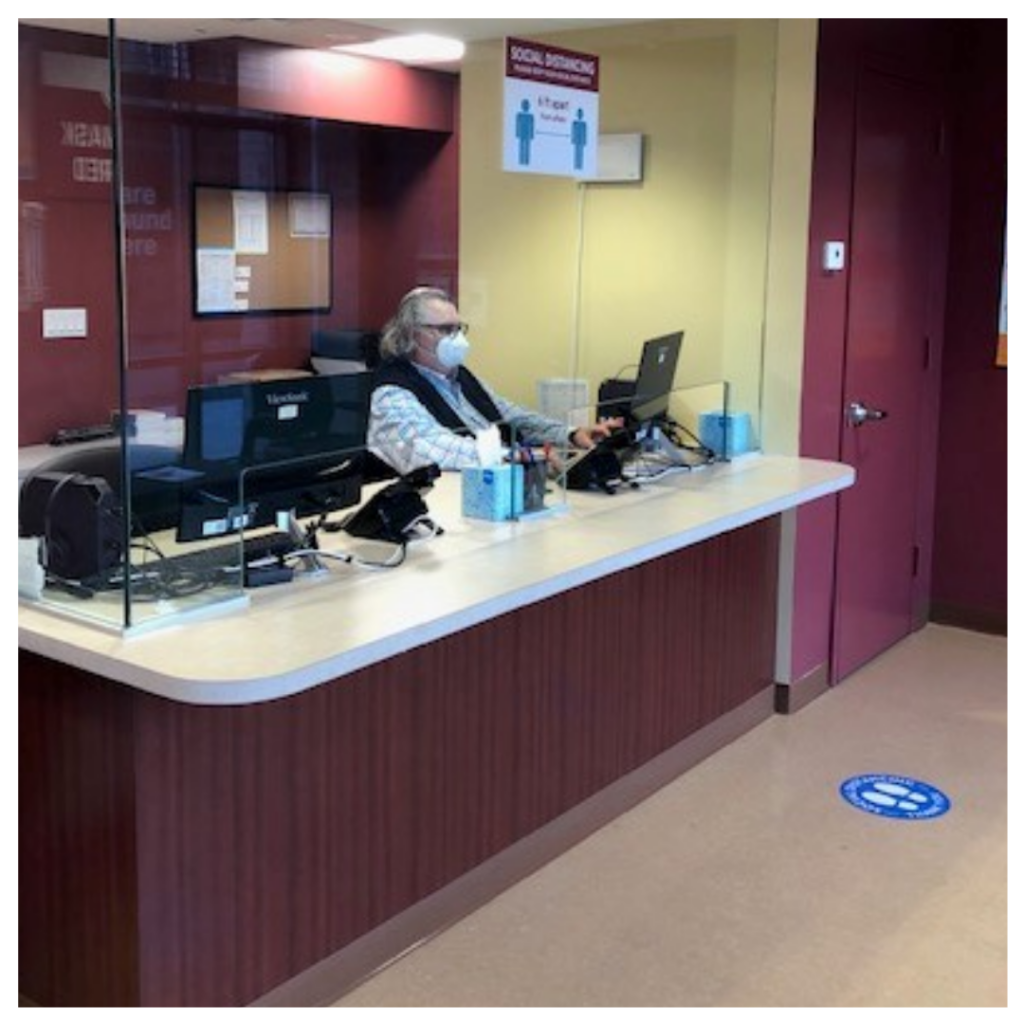 It was here that Mr. Tapley first developed a passion for working with underserved patient populations.
Later, he became a travel nurse and completed assignments all over the country. Eventually, he took an opportunity to work at St. Vincent's in Greenwich Village. When the hospital closed, he stayed in New York. After some time in other various medical positions, he found his way to us at CFH.
Since then, he has been a dedicated Nurse Manager, performing a healthy mix of administrative and clinical work.
In fact, Mr. Tapley performs so many duties and is so well liked by patients and colleagues alike, that he has earned himself the nickname 'The Mayor of Junius Street.'
Looking Ahead
Mr. Tapley had one word to describe his ambitions for Junius Street and the unique brand of services it provides: expansion.
"That's what I'd like to see," he explained. "Because there's definitely a need in this area. I'd also want us to have to require additional providers because of the volume of patients we'd be seeing."
"And of course, to deliver the care that is needed," he continued. "And the word is getting out in the neighborhood and several other shelters in the neighborhood. The patients are just very kind, very appreciative of services and some come in just to stop by, chit-chat and see how we are."
Steven's commitment to serve whoever is in need is a perfect reflection of the idea that homelessness is a condition, not a characteristic.
Furthermore, the community based health center model being pioneered at Junius Street is illustrative of our ever-evolving strategy as we work to end homelessness for those who pass through our doors.
A Moment of Your Time
Times have been tough for many of us throughout 2020. However, if it is possible for you this year, we respectfully ask for your support to help us continue this critical work, with a gift to the CFH COVID-19 Impact Fund.
Earlier this year, we successfully raised over $52,000 for the fund, to help us maintain access to health care for our vulnerable clients and to deliver it safely. As COVID continues to surge, we are hoping to complete our goal of $100,000 by December 31.
Your support will ensure our staff, patients and shelter residents are protected as well as keep our health centers open. Thank you.