Care Found Here – Junius Street
On Thursday, November 7th, Care For the Homeless (CFH) celebrated the completion of construction for Care Found Here – Junius Street. Upon its official opening later this year, the site will be the first of our Community-Based Health Centers (CBHCs).
On Thursday, November 7th, Care For the Homeless (CFH) celebrated the completed construction of Care Found Here – Junius Street. The health center is in Brooklyn, NY and located adjacent to a supportive and affordable housing site operated by Women in Need (WIN).
The Community-Based Health Center Model
When it officially opens later this year, the site will serve as the first example of our new health care delivery model. Community-Based Health Centers (CBHCs) focus on delivering comprehensive and integrated care services at one location.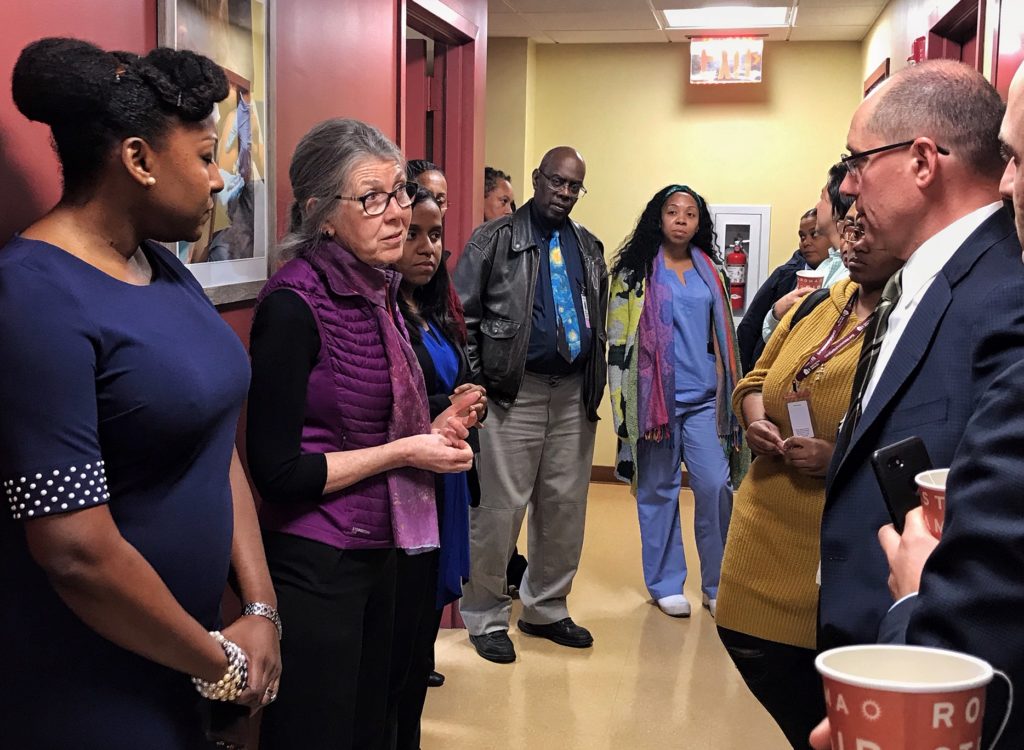 Patients who require different types of services normally need to travel to multiple locations for care. CBHCs reduce that inconvenience and improve access to health care.
The health center will also have extended operating hours and days of service. Again, increasing access and breaking down barriers to health care.
Care Found Here – We Are Not Changing Our Name
Care Found Here – Junius Street also marks the public debut of the Care Found Here sub-brand. So, no, we aren't changing our name. Care Found Here is a focused rebranding of our health services operation.
It is a significant part of our ongoing effort to eliminate the stigmas surrounding homelessness.
The model reinforces our tenet that homelessness is a condition, not a characteristic. Conditions can be treated.
A human being is not defined by their housing status.
The CBHC model addresses these stigmas directly and visually. It declares that an individual's housing status will not be revealed, simply because they received services from a Care Found Here site.
It is also indicative of our commitment to our patients: the Care Found Here is of the highest quality, and is delivered with respect and compassion.
Ambulatory Care Network
CBHCs will serve as the hub of an ambulatory care network of facilities that serve homeless and unstably housed people. This includes shelters, drop-in centers, assessment centers, and supportive housing.
They will also function in an integrated system that will also allow for the sharing of vital health care information. Thus, reducing unnecessary and/or duplicate testing services and reducing health care costs.
The Ribbon Cutting
CFH Board of Directors Chair, Delise DuPont Blenman and Executive Director, George Nashak, welcomed the guests with opening remarks. They were joined by CFH staff as well as members of the Board of Directors and Consumer Advisory Board.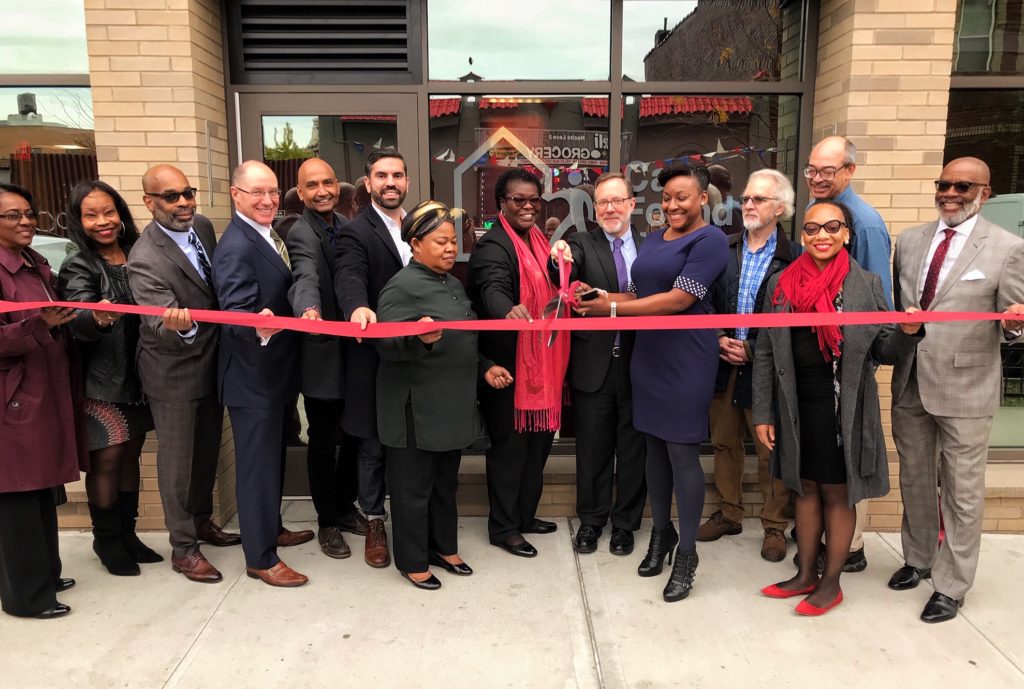 In addition, New York State Senator, Roxanne Persaud; New York City Councilmember, Rafael Espinal; and WIN's COO, Don Brosen, attended the event and spoke to all in attendance.
Other community and partner organizations represented at the event were: the NYC Department of Homeless Services, Community Board #16, BMS Family Health & Wellness Center, and HELP USA.
After the remarks, guests were invited to take a tour of the facility. The event concluded with a ribbon cutting.
Care For the Homeless is grateful for our many supporters as we continue to deliver high-quality, patient-centered health care to homeless New Yorkers.