What is Care Found Here?
Over the past year, we've incorporated a new sub-brand into our health care services. Learn about how it's breaking down stigmas against homelessness.
A human being is not defined by their housing status.
Care Found Here
This is the core tenet at the heart of Care Found Here.
Specifically, Care Found Here is a focused rebranding of our health services operations. It is not a name change.
Why Make the Distinction, then?
The conversation around homelessness is often marred by both misconceptions and hurtful stigmas.
Think of an 8-year old child going in for her first day of 2nd grade. Her family lives at a homeless shelter, but none of her friends know. Neither do any of her teachers. To them, she is just like every other kid in class. That is, until the administrators see the name 'Care For the Homeless' on her immunization form.
Labeling a person at any age as 'homeless' is reductive. It invites unfair judgements and creates prejudices where there should be none.
So…Why Not Just Change Our Name?
Good question!
Simply put, Care For the Homeless (CFH) is one of the original healthcare for the homeless sites. The prestigious Robert Wood Johnson Foundation and the Pew Memorial Trust, funded our creation in 1985.
We, CFH, have and continue to build on that 35 years of history. A history filled with innovation that has earned us a highly-regarded reputation for delivering excellent health care and shelter services.
So, in keeping with that history, we will remain Care For the Homeless, but deliver health care as Care Found Here.
35 Years of Service
Because at the end of the day, both names stand for what we have championed for the past 35 years. That:
Homelessness is a condition. It is not a characteristic.
Conditions can be treated.
CFH has been treating that condition since 1985. Since then, our organization has adapted and grown to meet the needs of New Yorkers experiencing homelessness. From expanding our reach through new health care delivery sites to opening women's shelters, it is a history filled with accomplishments and success stories.

However, it does not call for a 35th Anniversary 'celebration.' Because doing so before we make good on our commitment to end homelessness wouldn't feel right. We still have so much more work to do.
Looking Ahead
So, to recognize our 35th year of service, we will take time over the final months of 2020 to examine where we come from, where we are right now and how we're preparing for the future.
"CFH is very proud to have served homeless and unstably housed people in New York City for the past 35 years," said CFH President & CEO, George Nashak. "We want to make certain that all of our actions contribute to the reduction of stigma and our Care Found Here re-branding is an effort to achieve that goal."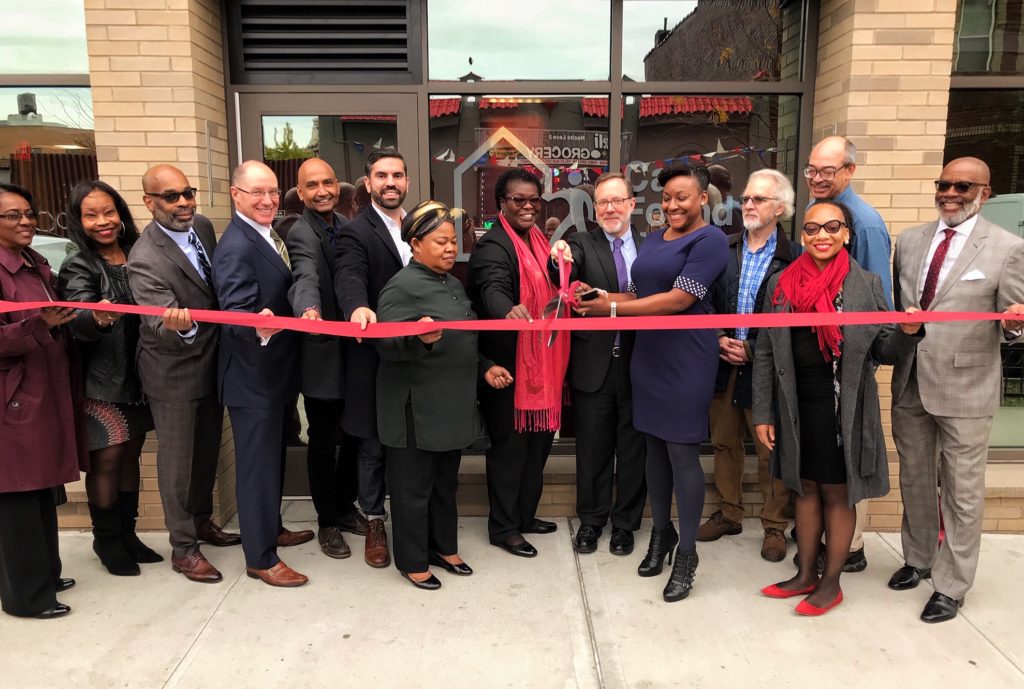 "There is no one solution for homelessness," he continued. "And, as an organization, we must continue to utilize and sharpen every tool at our disposal to end it."

Join us throughout these next few weeks and months as we examine the past, present and future of Care For the Homeless.