Protecting the Safety Net
New York State must protect the 340B safety net program. Read more to learn how you can help.
The Federal Public Health Service Act 340B drug discount program has allowed safety net health care providers to obtain pharmaceutical drugs from manufacturers at reduced costs since 1992.
Thus, providers could reinvest those savings to expand the type, quality, and volume of their health care services. However, language adopted in the NYS budget authorized the State to effectively eliminate providers' access to these savings.
Protecting the Safety Net
Last year, to address the devastating impact of the proposed carve-out, the Legislature acted to delay implementation until April 1, 2023. Thus, there would be more time for a robust discussion; inclusive of all stakeholders.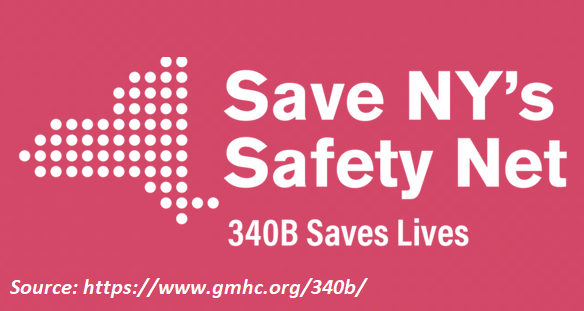 Safety net providers depend on 340B funds to provide care and services to 2.3 million underserved New Yorkers. Approximately 70% of those individuals are people of color and nearly 90% are low-income households. CFH currently utilizes the 340B savings to provide life-saving medications at no cost to our uninsured clients.
It is an essential resource that improves access to quality health care for the communities we serve. If the State moves forward with this plan, they jeopardize the health outcomes of New York's most vulnerable residents.
Take Action
Join the Save the NY Safety Net Coalition and help ensure that protecting 340B remains a top priority for legislators.
You can sign the Save the NY Safety Net Coalition's Take Action petition today, which calls on Governor Hochul to repeal the pharmacy benefit carve-out.