Lines of Trust
Treating a person experiencing homelessness requires more than a simple check up. In this article, CFH NP, Judith Coffey explains how she treats 'the whole person.'
At Care For the Homeless (CFH), we are constantly working to end homelessness. Of course, doing so means addressing the whole person. So, for example, addressing a woman's mental health is just as important as treating her hypertension. However, that's still just a portion of the work. As homelessness will only end when its root causes are adequately addressed.
The history of the issue in New York City clearly points to the role systemic racism has played in fostering homelessness in communities of color. In addition, the recent pandemic has exposed myriad health and housing inequalities that have existed for decades. Furthermore, many people find themselves homeless after losing a job or experiencing a major health crisis.
Homelessness and its causes are as complex as the people who experience it.
And there's no simple or right answer. Which is why many New Yorkers enter the shelter system. There, they can access a variety of health and social services that will help them on their way back to permanent housing.
But no episode of homelessness begins at a shelter. Every individual experiencing homelessness in New York City must first go through an Assessment Center, before being placed in a shelter.
Franklin Women's Assessment Center
Assessment Centers are, therefore, the first point of contact when someone needs homeless services. For women, this process begins at the Franklin Women's Assessment Center, where CFH operates the onsite health center.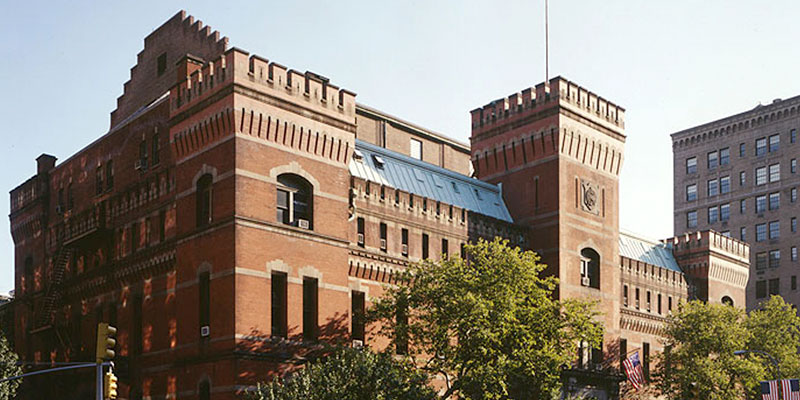 This is significant to note. Every woman who enters the shelter undergoes a physical and mental health assessment. The process determines their needs so that, after their 3-week stay, they can be placed in a shelter that can manage her specific needs.
Assessing a woman's medical and mental health needs when she comes to Franklin is an especially sensitive process. Many women become homeless because of domestic violence or other significant traumas*. So, in their time at Franklin, these traumas are exceptionally fresh. Adequately addressing them is essential and happens several times a day.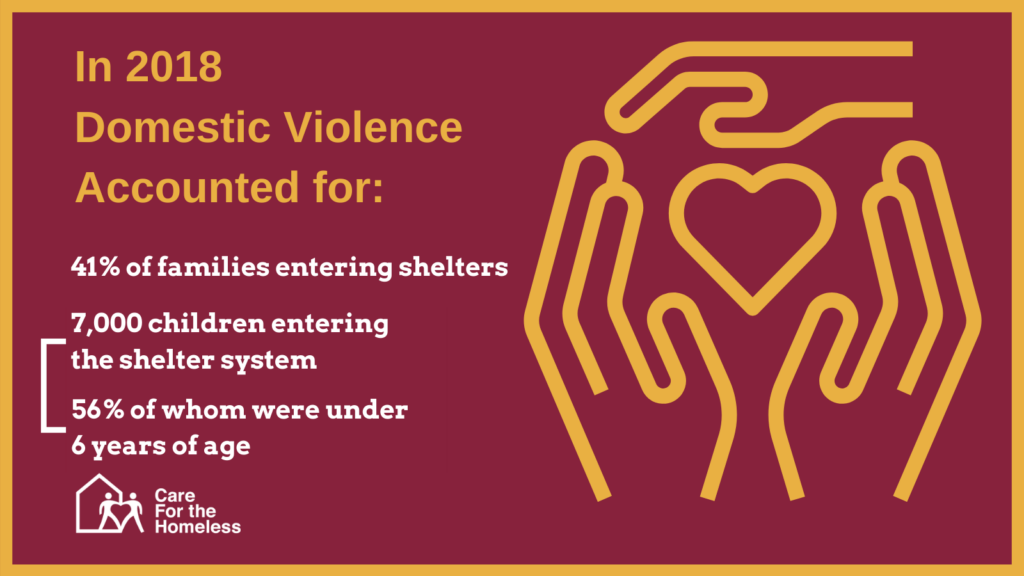 The CFH medical team at Franklin consistently rises to the occasion. One of that exceptional team's members is Nurse Practitioner, Judith Coffey.
Judith Coffey, Nurse Practitioner
"I think sometimes, the most important thing I do is establish relationships with clients," said Coffey. "We all have some type of underlying trauma. For some it's something we overcome and it's just an adversity, and for others, it's something very deep that creates long lasting scars."
"I feel like I've definitely connected with a lot of people," she continued. "And gave them that space to feel like they've been heard and seen, and they're not just another check in a box."
Judith's philosophy and approach embody what it means to serve people experiencing homelessness. And according to her, they've been a part of who she is for a long time.
"I think I've always wanted to be in the medical field," she commented. "My little brother was in and out of Boston Children's Hospital when he was really young. I think it was impressionable at a young age to be going into the hospital and see the work of doctors and nurses. I think my natural personality fits it."
As an undergrad, Judith studied at the University of Tennessee in Chattanooga before going on to receive her master's from Vanderbilt University in Nashville, TN.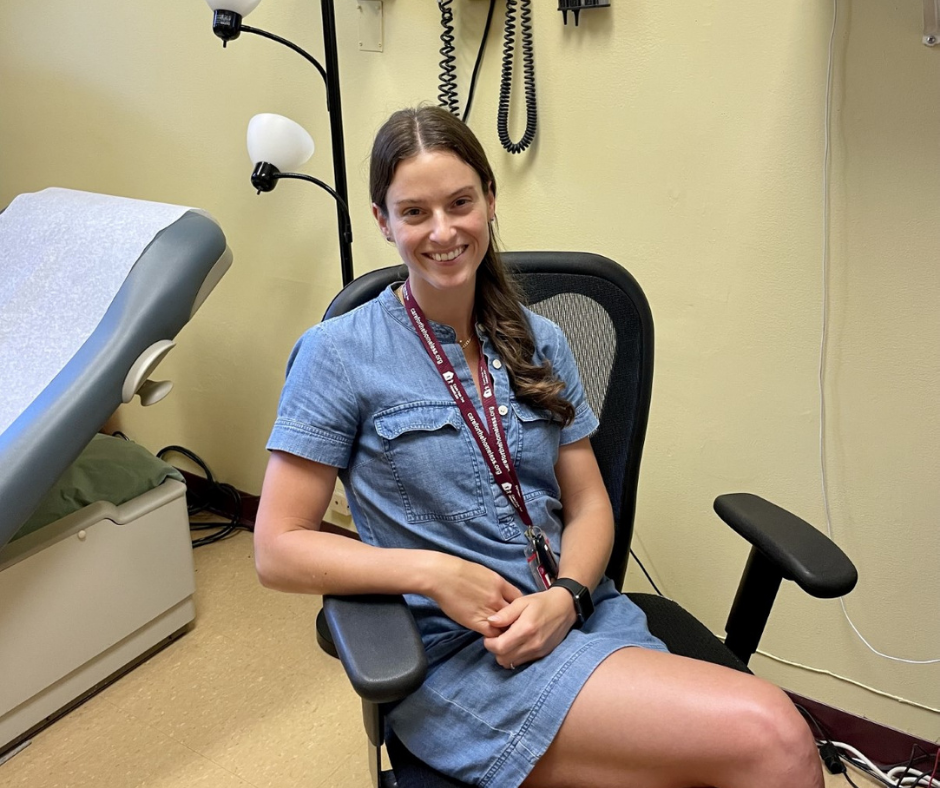 From there, she worked in traditional hospital settings – ICU and a burn trauma unit. However, as she gained more experience, she discovered that she wanted something different from her medical career.
"I knew that I had a greater passion to prevent," she elaborated. "I wanted to be in the more educating, preventative side of health care."
"Education [about health care] is important regardless of who you are," she continued. "But with underserved populations, you have the opportunity to really make a difference."
And make a difference, Judith has, especially in the lives of the many women she works with.
Women's Health and the Trauma of Homelessness
"I think my passion very much is for women's health," Judith commented. "Because if you want healthy communities, you need healthy families. If want a healthy family, you need to start with the woman. She is the person who is invested in that, typically, the most. So, I think that education piece is even more important with underserved women."
However, properly addressing a woman's health doesn't begin and end with a simple check-up. Domestic violence and past traumas are just a few of the experiences that can factor into to a woman's homeless experience.
"Trauma, for many women," said Judith, "is what contributes to either the fact that they had to drop out of school or experienced an early childhood pregnancy, substance use disorder, mental health issues."
Again, Franklin is the first place a woman goes when she needs homeless services. So, when they meet Judith, they are at their most vulnerable.
Treating the Whole Person
"One situation I had happen in Franklin has always stayed with me," said Judith. "She was someone who had not been showering. I saw her in [a] room here and we talked for a while, and she opened up. I was with her for probably an hour, and I ended up crying by the end of it."
"She was this beautiful, young girl and she said that she had been traumatized so much in her life. And that the reason she didn't shower and tried to keep a low appearance was to really deflect all male attention from her. She would pull her hair out and she just wished she could be anything but a girl because it had given her such negative attention and trauma in her life."
"It was just one of those things I think, to witness a young, beautiful girl in so much pain…just because she's a girl. She was dealt such a harsh blow."
"She reached out to me later on and let me know that she was doing well," Judith concluded.
This young woman's story is one of many.
And it shows exactly why it is so important to treat the whole person and not just their medical or mental health conditions.
Lines of Trust
"Building relationships is the foundation of treating the underserved," explained Judith. "You can take care of their blood pressure, but if they felt like they were disregarded in your office, then what have we really done?"
It's important to note that Judith and a few of her colleagues also spend time at Susan's Place Shelter for Women. There, they're sometimes able to continue caring for the women they meet at Franklin.
"Taking care of their health and mental health is key to their quality of life," Judith elaborated. "And helping people adapt to the type of climate where [they're going to be treated] with respect, creates that relationship and those mutual lines of trust." "Because people, honestly, just want to feel like a human being."
Judith hopes to continue working in women's health moving forward and incorporating trauma informed care into her practices.
Her efforts as both a provider and a person exemplify what it means to address the needs of people experiencing homelessness. We thank Judith and her exceptional colleagues for all that they do and encourage you to join us in doing so.