Domestic Violence and COVID-19
Domestic Violence is among the leading catalysts for homelessness. Explore the statistics and read about what needs to be done about this issue.
October is Domestic Violence Awareness Month.
This is an important issue that not only results in emotional turmoil, but also in social, economic and housing instability for affected adults and children. This is especially true among those living in extreme poverty with limited resources. And although domestic violence is a primary catalyst for homelessness in NYC, this issue affects everyone, cutting across several different demographics.
Domestic Violence – The Numbers
NYC Comptroller Scott Stringer released a report last year, revealing startling numbers on the effects of domestic violence. In FY 2018, domestic abuse accounted for 41% of the family population entering shelters. It was the single largest cause of homelessness and showed a 44% increase over the past five years.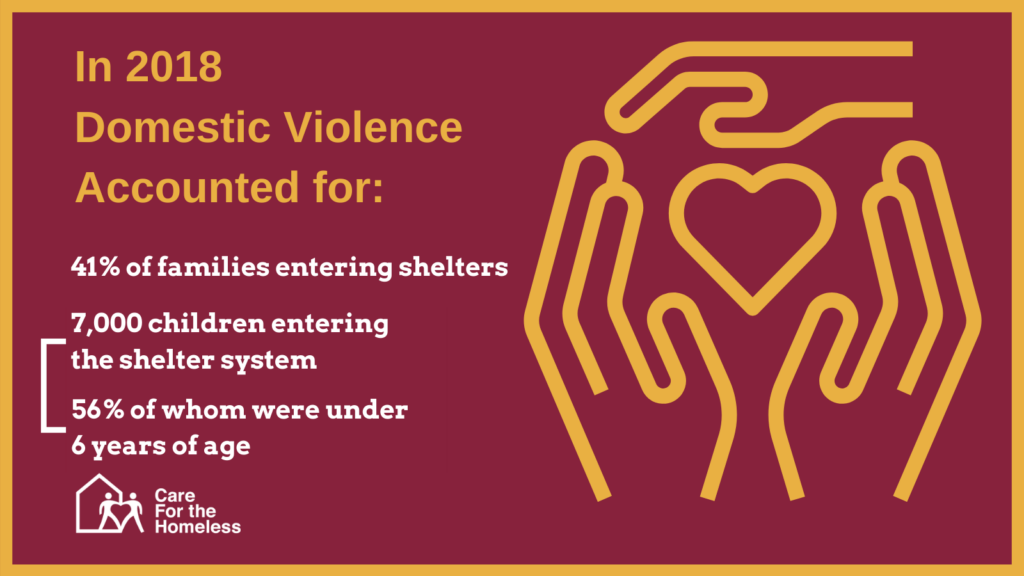 In addition, over 7,000 children entered a DHS shelter as a result of domestic abuse, 56% of whom were under 6 years of age.
Domestic Violence and COVID-19
These numbers have undoubtedly increased during the pandemic, as call centers are reporting a staggering increase in domestic abuse cases. For some families, the threat of homelessness, incarceration, physical harm and even death have greatly intensified in the last several months.
City resources need to sufficiently help survivors build safe and independent lives by focusing on three areas:
1. Expanding residential and non-residential services,
2. Strengthening legal protections and
3. Increasing financial assistance to support survivor's access to housing. 
The city also needs to ramp up its approach and push for a housing plan, targeting New Yorkers in greatest need. We know that the trauma of experiencing domestic violence has severe health consequences on both adults and children. Therefore, we must prioritize providing necessary support services and facilitate viable, safe pathways to independence for affected families.