Homeless Persons' Memorial Day 2022
Join us on Thursday, December 15th as we remember our fellow New Yorkers who passed away while unstably housed or homelessness in 2022.
Care For the Homeless and Urban Pathways host a Homeless Persons' Memorial Day observance each winter solstice. The ceremony commemorates those who passed away that year without stable housing or due to the stressors of homelessness. Homeless Persons' Memorial Day 2022 features music, reflections, eulogies, a reading of names of the people we have lost and a to-go meal.
It will also be in-person for the first time since 2019.
When?
Thursday, December 15, 2022
Doors open at 4:45 p.m.
Program begins at 5:30 p.m.
Where?
Fifth Avenue Presbyterian Church: Bonnell Hall
7 West 55th Street, New York, NY 10019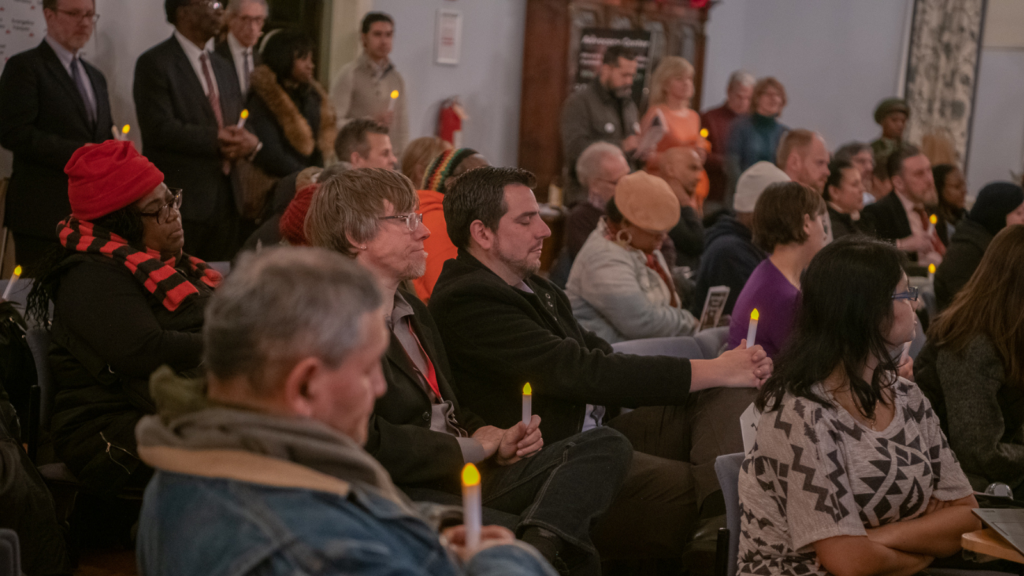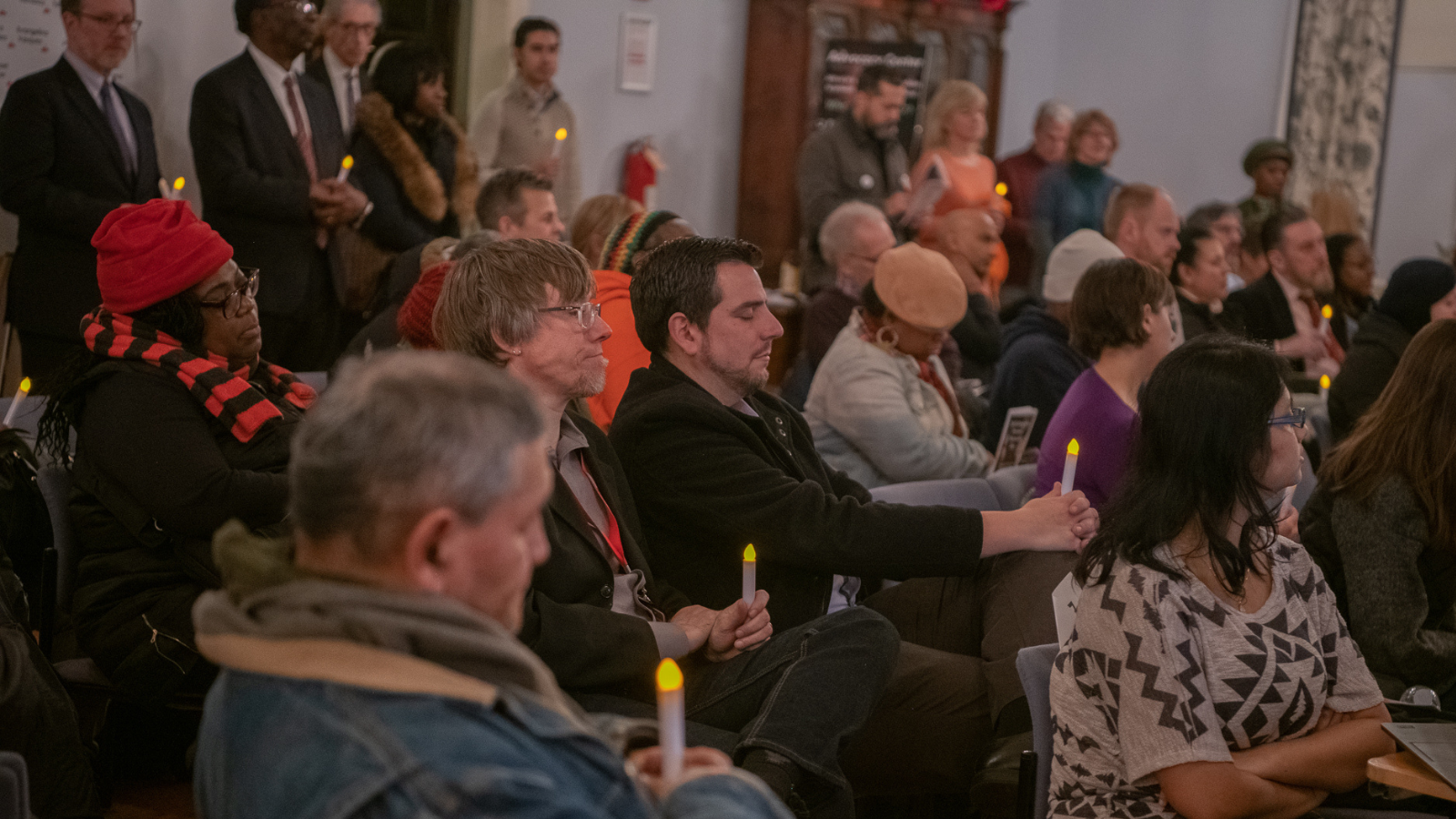 We hope you can join us to honor the lives of our neighbors and recommit to the fight to end homelessness. You can register HERE.
There will be a live streaming option for those unable to join in person.
If you would like to submit any names to Homeless Persons' Memorial Day 2022, please email them to advocacy@urbanpathways.org.
We also invite individuals with the lived experience of homelessness to submit a poem, short story, or song honoring the lives of those who we have lost. We will be choosing one submission to include in the Memorial. You can find more information here.
You can see recordings of our 2021 observance here and our 2020 observance here.