Judson York, Nurse Manager | Provider Profile
Judson has been with CFH for nearly 2 years. In his interview, he talks about forging relationships, perceptions of homelessness, and his goals for the future.
San Francisco Libre is a small village that sits on the northeast shore of Lake Managua in Nicaragua. Like most villages in the nation, it is severely affected by poverty.
Nicaragua
Judson York, a Nurse Manager at Care For the Homeless (CFH), spent a year in San Francisco Libre after graduating from the University of Alabama Capstone College of Nursing.
"The village was very underserved," said Judson. "There was no electricity or clean running water. Our job was to set up medical clinics and make sure people had proper medication."
Judson and his group also distributed basic amenities like eyeglasses and tennis shoes.
"Everyone was always so grateful for the simplest things," Judson continued. "Seeing someone get those eyeglasses for the first time and finally be able to read properly, was life changing."
All Part of the Plan
Judson's work in Nicaragua is just one example of his desire to serve people in need.
"It was always something that was important to my family," Judson reminisced. "They were always encouraging me to participate with service organizations. I did philanthropy throughout high school and college. It always felt natural."
"So, when it came time to choose a profession, nursing was my first choice." he continued.
Finding the Right Fit
In 2003, Judson moved to New York City with a group of friends. His first job in the city was with Mount Sinai. However, he quickly realized that work in a hospital setting was not why he got into nursing.
His search eventually led him to CFH.
"The CFH mission to deliver direct patient care onsite, in populations that need it most, really resonated with me," said Judson. "As part of my interview, I went out to [Part of the Solution] POTS and Susan's Place. After that, I knew CFH was the place I wanted to be."
Judson has now been with us of over a year and a half. In that time, he's come to call POTS and Susan's Place his second and third homes. He loves the work. However, it's because of CFH that he's able to be as involved as he is.
Judson York, Nurse Manager
Judson's work is slightly different from that of our nurses. Nurse Managers are the administrative person on site. They deal with staffing, maintaining supplies, and answer questions from other providers.
"They typically don't do a lot of clinical work," explained Judson. "Especially in a traditional hospital setting. Here though, I do a lot more clinical work."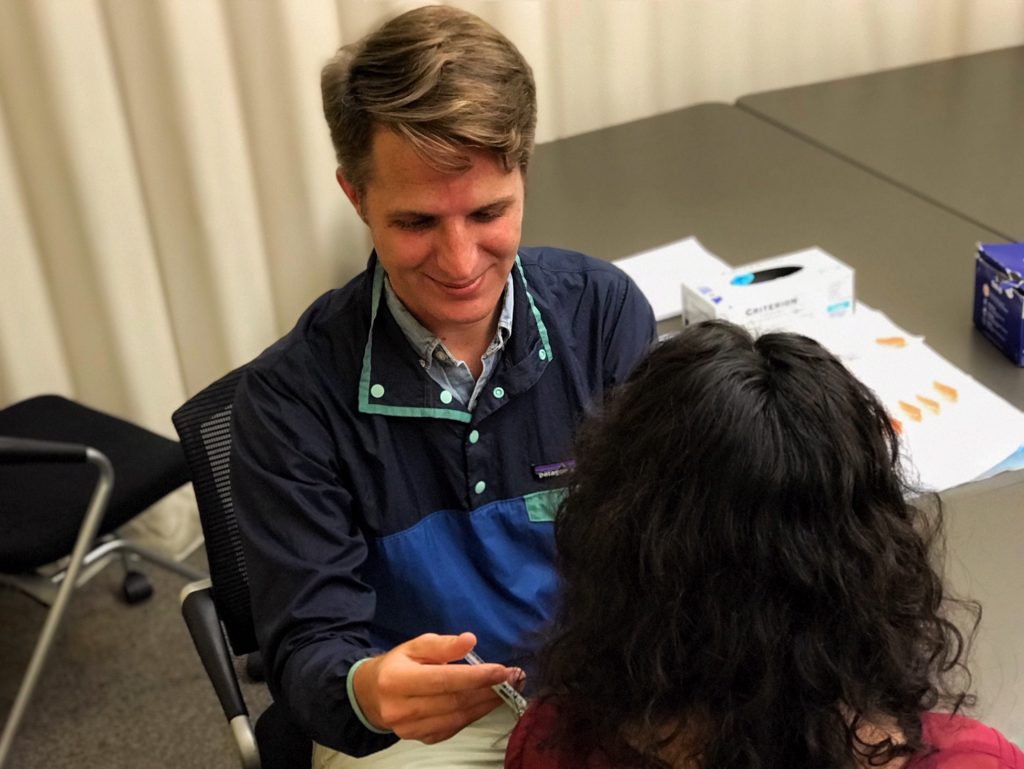 "I still draw blood, check blood pressures, and administer vaccines," he continued. "This is a lot better. I love that I can still do direct patient care as well as handle the administrative side."
Cultivating Relationships
That direct patient care has allowed Judson to forge key relationships with his patients. This is especially true at Susan's Place.
"We see the women who live at Susan's Place constantly. So, we're able to strike up a relationship with them," Judson explained. "We get to know their idiosyncrasies and problems. So, when they start working with us, you really get to see their transformation."
"And it's not just one person. It's hundreds."
"Several of the women that have transitioned out of Susan's Place, still come to us for medical services," he continued. "They show us pictures of their kids and their new apartment."
Homelessness is a Condition
Judson's work illustrates that homelessness is a condition, not a characteristic. It's something that can be treated.
"I think a lot of people only see panhandlers on the subway when they think of homelessness," Judson commented. "The think that homeless people are lazy or addicted to drugs when that's not the case."
"People don't realize how many people live paycheck to paycheck," he continued. "Most of us are lucky that we have a safety net. However, a lot the people I've met were parents, working 40-hour weeks, who lost their jobs and became homeless."
According to a 2018 study published in Cityscape: A Journal of Policy Development and Research, 38% of homeless adults in families were employed while homeless. Moreover, 45% of single adults were employed while homeless.
"There's a lot more to a person's situation than what's obvious," said Judson.
For the Future
Another one of the many goals Judson is working towards, is the opening of a new health center in the Bronx.
"It's going to be an open access site," Judson explained. "So, people from the community can come in for care. It'll be big, so we'll be able to serve a lot of people. Getting it open is one of my biggest personal goals moving forward."
This site will be our second Care Found Here community-based health center (CBHC). As Judson explained, these sites are open to all members of the community they're located in. Moreover, they are always located in areas where the need for high-quality care is greatest.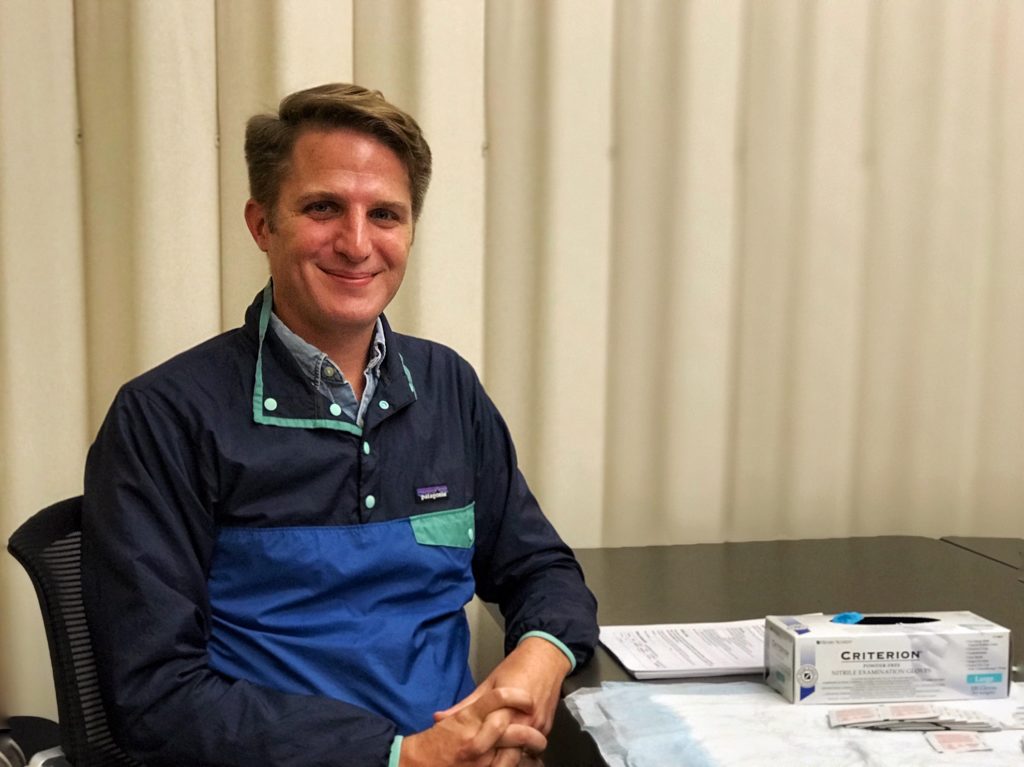 "This population needs high quality health care," he continued. "And if there's people in that community that can deliver that, then they need to. That's why I'm here. That's why I plan on staying."
Judson's unwavering commitment to delivering care is exemplary of our principal that homelessness is a condition, not a characteristic. Furthermore, it illustrates our daily efforts to eliminate the stigmas surrounding homelessness.
The high-quality services delivered by all our providers and staff, are made possible by great friends like you. Thank you!