National Health Center Week
August 4 -10 is National Health Center Week (NHCW), a time to recognize and celebrate the tremendous contribution community health centers make in delivering health care services to people most in need. This includes about 295 federally qualified health center providers delivering services to over 890,000 unstably housed consumers annually.
In New York City, Care for the Homeless (CFH) is the oldest and largest provider of health care services exclusively to individuals and families experiencing homelessness. Since 1985, CFH has provided high-quality, client-centered health care services to our city's most vulnerable population, regardless of insurance coverage, ability to pay or immigration status.
Today our 24 Federally Qualified and state licensed Health Centers in the Bronx, Brooklyn, Manhattan and Queens serve over 7,000 individuals – 85% of them with incomes below the poverty threshold – in about 36,000 medical encounters annually.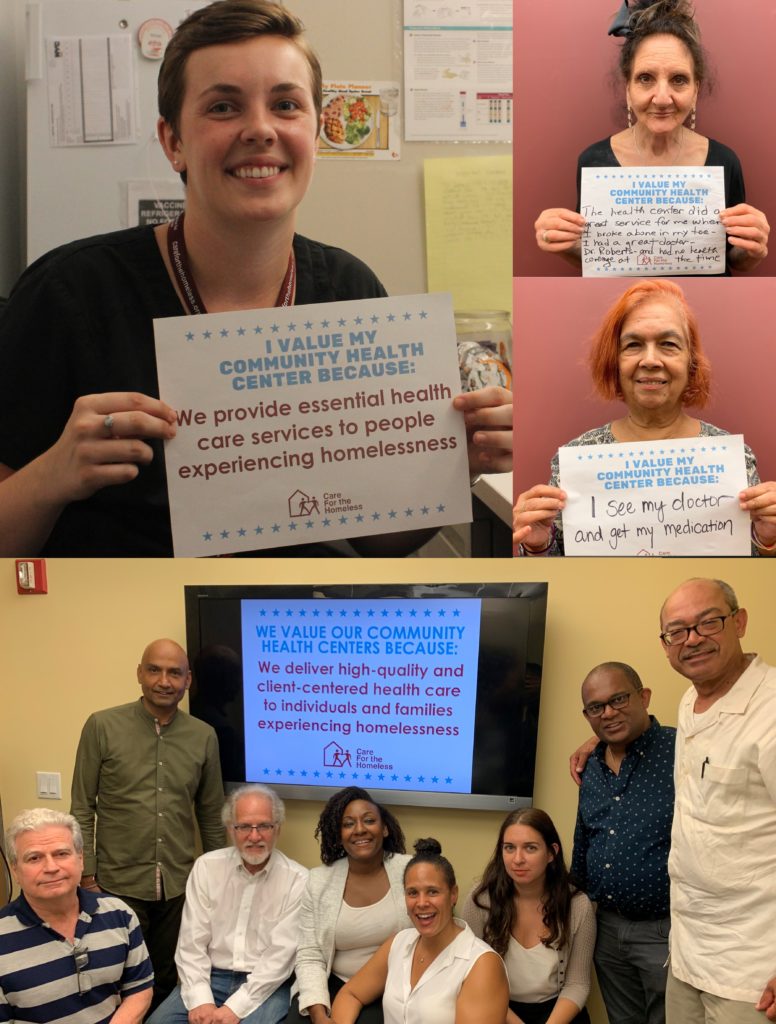 We know homelessness is both a cause and an aggravating factor for many diseases and medical and mental conditions. The accompanying exposure to weather and violence, the increased risk of communicable diseases and the stress of homelessness are all barriers to good health.
We believe health care is a basic human right and we are dedicated to providing high-quality medical and mental health care. During NHCW we recognize and celebrate the life-changing, and sometimes life-saving, work our physicians, nurse practitioners, medical assistants, social workers, and health educators do every day.
We also advocate for continued support from Congress for the Community Health Center Fund that is set to expire on September 30th. Without the funding, the incredible work that our services providers do would not be possible. To find out how you can help please click the button below.
Health Center Advocacy Network
Click Here to Download August 2019 Policy Matters Newsletter