The Morris Avenue Safe Haven Opens!
NYC Mayor, Eric Adams and more joined us at the ribbon cutting ceremony for our newest Safe Haven and Health Center.
On Tuesday, March 29th, Care For the Homeless (CFH) hosted a ribbon cutting ceremony at the Morris Avenue Safe Haven.
The Ribbon Cutting
We were honored to have New York City Mayor, Eric Adams, join us and speak in support of our work. In addition, NYC DSS Commissioner, Gary Jenkins; NYC Councilmember, Rafael Salamanca Jr; Senior Vice President, NYC Health + Hospitals, Matthew Siegler; and Shams DaBaron spoke in support of the Safe Haven.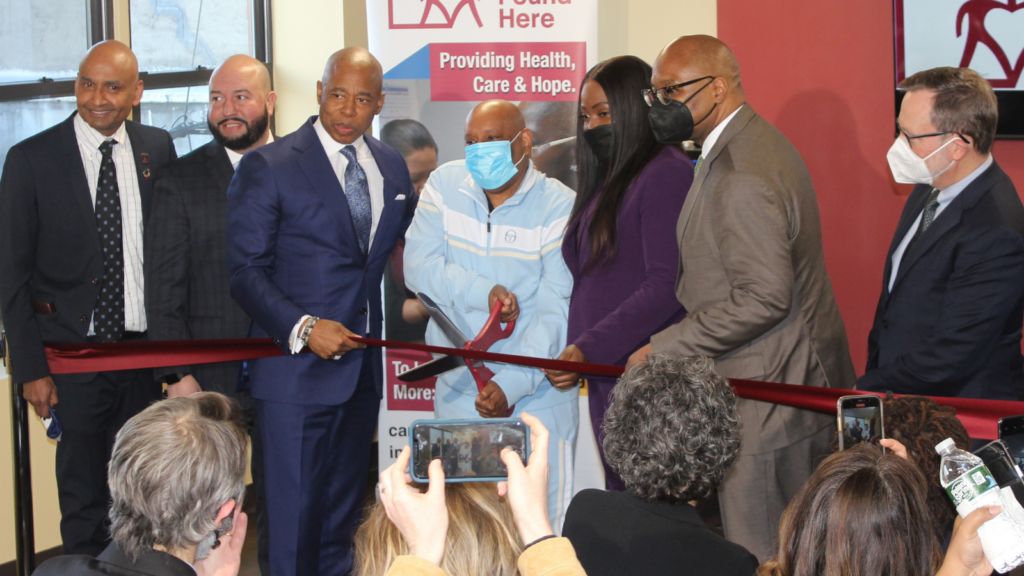 The Morris Avenue Safe Haven
All Safe Haven residents have access to the site's federally qualified health center with an on-staff psychiatrist, registered nurse, and a nurse practitioner. We will also be able to refer patients to their other health care delivery sites in the Bronx for other services, such as dentistry and podiatry.
"The opening of the Morris Avenue Safe Haven, and others like it, will provide unhoused New Yorkers a place to live, heal, and be cared for," said Mayor Adams.
What's more, the health center is open access. This means that its services are available to anybody from the community, regardless of their ability to pay.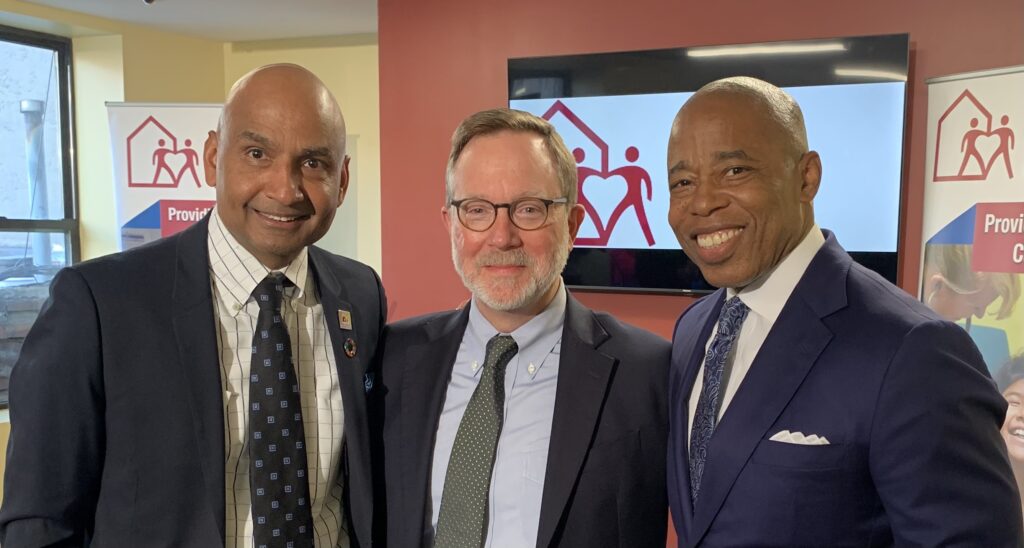 In addition to health care services, the Safe Haven also employs social workers, case workers, and housing specialists. These professionals will deliver a variety of social services.
"The Adams administration has brought added and much-needed attention to the problem of street homelessness in New York City," said George Nashak, CFH President & CEO. "CFH is proud to partner with Commissioner Jenkins and his team to create effective solutions that bring people indoors, provide high-quality health care and social services, and help clients achieve permanent housing. These are the solutions to street homelessness. CFH is grateful to have the opportunity to open the Morris Avenue Safe Haven."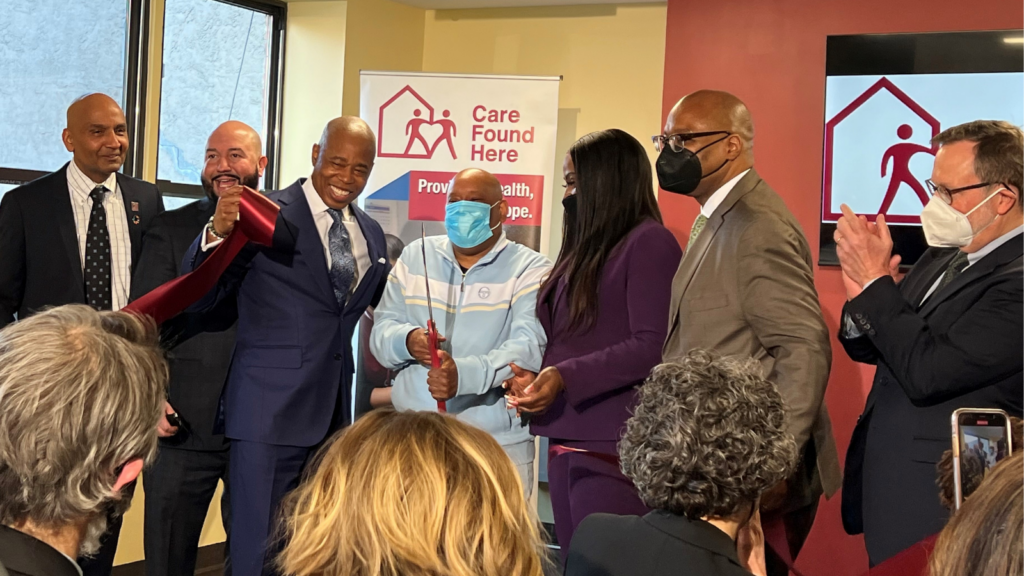 Watch the Full Ceremony