Beyond Eviction Moratoriums
Evictions may be suspended now, but there are still issues to address moving forward. Read about what must be done to keep people in their homes.
Governor Cuomo extended the moratorium on residential evictions for New Yorkers through January 1, 2021.
Thinking Beyond Eviction Moratoriums
This is an important executive action. However, it does not address the issue of evictions due to nonpayment when the moratorium is eventually lifted.
This is a significant concern because many households are at risk of becoming homeless in a city where 54,132 individuals are already sleeping in shelters every night.
The Effects of COVID-19
Notably, The Center for Disease Control and Prevention (CDC) has also issued a moratorium on most types of evictions from September 4th through December 31st. Their moratorium requires tenants to make an affirmative declaration that they cannot pay rent due to the pandemic. As expected, it is currently being challenged in court.
But, the fact that this moratorium comes from the CDC, rather than from the U.S. Department of Housing and Urban Development, makes a clear connection between health and homelessness. Additionally, it reinforces the prevailing national interest to ensure housing stability for all, especially during this pandemic.
What We Need to Advocate For
Advocates point out that these stopgap measures do not go far enough to address the bigger issues. They are calling for a universal moratorium on evictions for the duration of the crisis plus a year, the cancellation of rent and mortgage payments, financial support for landlords to address the impending crisis and funding to get New Yorkers out of shelters and into safe and permanent housing.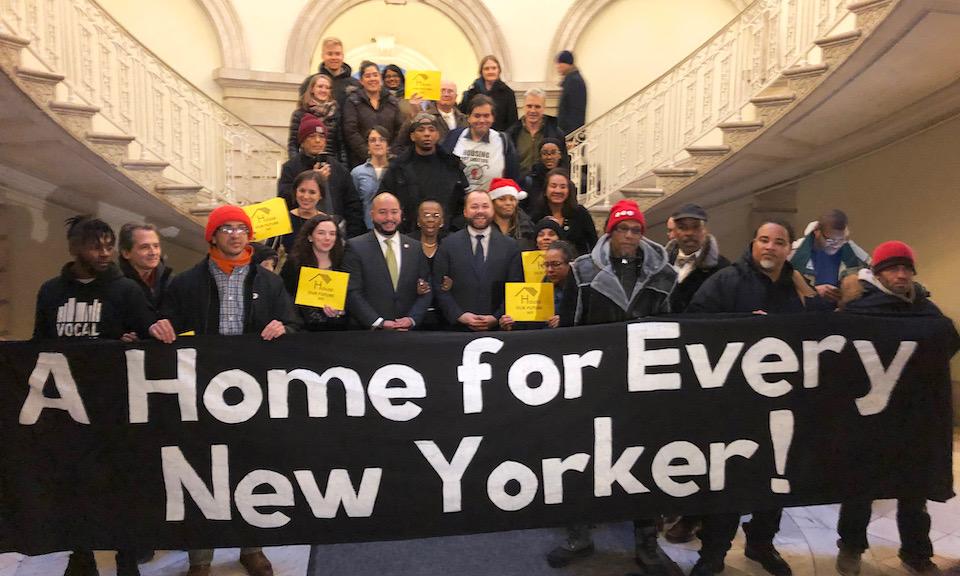 It is clear is that there needs to be more protections put in place, ensuring that vulnerable communities do not lose the safety of their homes because of the pandemic.
The Housing Justice for All Coalition's Advocacy Priorities
An FAQ by the Right to Counsel NYC Coalition on Issues Related to Eviction
The NYU Furman Center's Research on Eviction Trends for This Year