Delise DuPont Blenman Elected as Chair of the Board of Directors
Delise DuPont Blenman has a long track record of volunteer experience. Prior to her new role, she served both as a Board Member and as Vice Chair. In her interview, she discusses her passion for service and her vision for the board.
Delise DuPont Blenman is Care For the Homeless' (CFH) new Chair of the Board of Directors. Prior to her new role, Delise served as both a Board Member and as Vice Chair.
Delise's Introduction to CFH
She joined the Board in 2015 when she was recruited by a former board member. The two were volunteering at their alma mater, Columbia Business School.
"We were volunteering with Citymeals on Wheels, delivering hot meals to low income, elderly citizens living in the city," Delise reminisced. "We had a great conversation about volunteering and she asked if I had ever considered offering my support at a different level. I never thought about it before. I got goosebumps when she brought it up. It made so much sense."
Even with years of volunteer experience under her belt, Delise has still had many new learning experiences at CFH.
"It's ironic to me that I've volunteered my time, effort, and resources to try and have some effect on my community and 'do something good,'" she commented. "However, I've gotten so much out of my experience. I've evolved as a person and learned a lot about the root causes of homelessness."
Representation & De-Stigmatization
Homelessness has the potential to affect anyone. So, part of Delise's personal mission as Chair, is to ensure that people are heard consistently and treated fairly.
"I'm committed to seeing homelessness end in my lifetime and removing the stigma attached to it," she said. "My vision for the board is that we continue to listen to our clients with our whole hearts, echo their voices when they're not in the room, and place them at the forefront of our key decisions."
Delise is also proud to be a part of the board's efforts to become more diverse and representative of the population they serve.
"Blacks are over represented in the NYC homeless system. People of color make up over 50% of the homeless population, but less than 25% of the general population," Blenman explained.
"We're much more representative now than when I started," she continued. "I led an effort to significantly increase the diversity of the board while I was chair of the Nominations and Governance committee. More than half the board today are persons of color and we've been fortunate to have some of our most passionate clients join us as well."
Future Goals
Delise's excitement also extends to continued collaboration with CFH Leadership and fellow Board Members.
"I'm excited that I get to work more closely with the Executive Director, George Nashak," she commented. "To me personally, he's a demonstration of the power of having a vision and knowing how to execute it."
"Surjit Chana (Vice Chair) and Tim Karcher (Treasurer) are also highly skilled and smart individuals," Delise continued. "Who I consistently trust and rely on as fellow Board Members."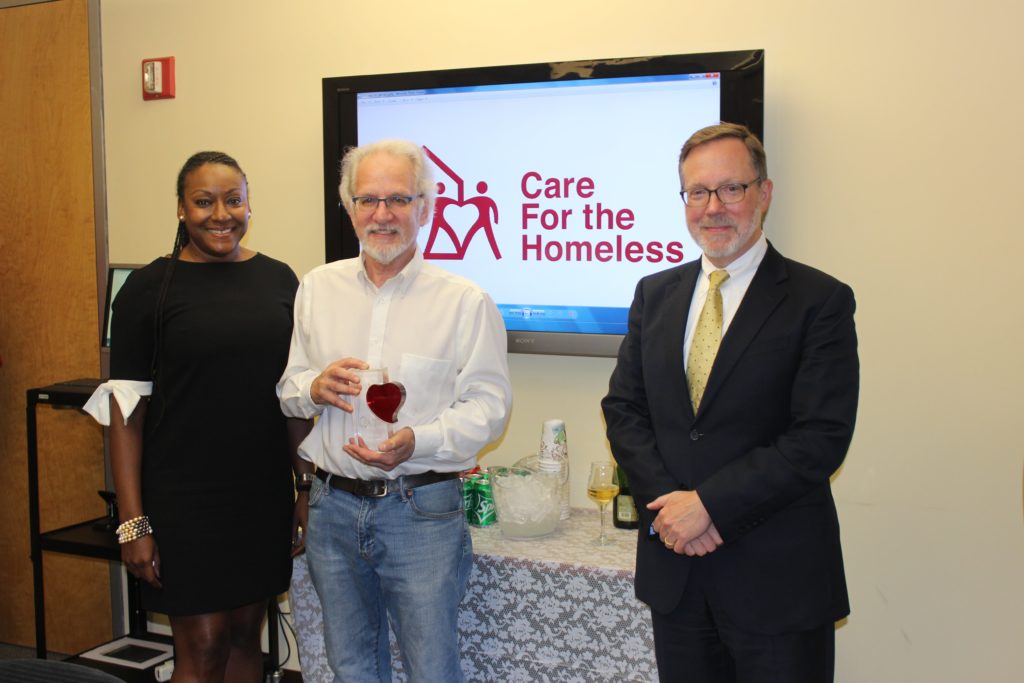 We thank Delise for her continued service in the name of our mission to end homelessness and look forward to the great contributions she will make as chair.