Angels on a Train
Two CFH dental providers stepped in to help a woman in need.
By Connor T. Moriarty
Shirley Rubero didn't always know she was going to be a Dental Hygienist.

"I went to free training to become an assistant and ended up forming a connection with two people who were going to college," Rubero reminisced. "That wasn't an option for me. I had my son and needed to make money. I couldn't even afford the CUNY application."
Fortunately, one of Rubero's friends was able to cover the cost. In 1997, Shirley graduated from CUNY. She's been a Dental Hygienist for over 25-years now.
Senior Dental Assistant, Stephanie Novas, has a similar story.
Novas began working as a dental assistant soon after graduating from high school in 2010.
"It was just small tasks at first," said Novas. "Then I went to Lehman College in 2014 and I've been doing the work ever since."
Both women currently split time between Care For the Homeless' (CFH) health centers at Susan's Place and Part of the Solution (POTS). Both locations are in the Bronx, NY.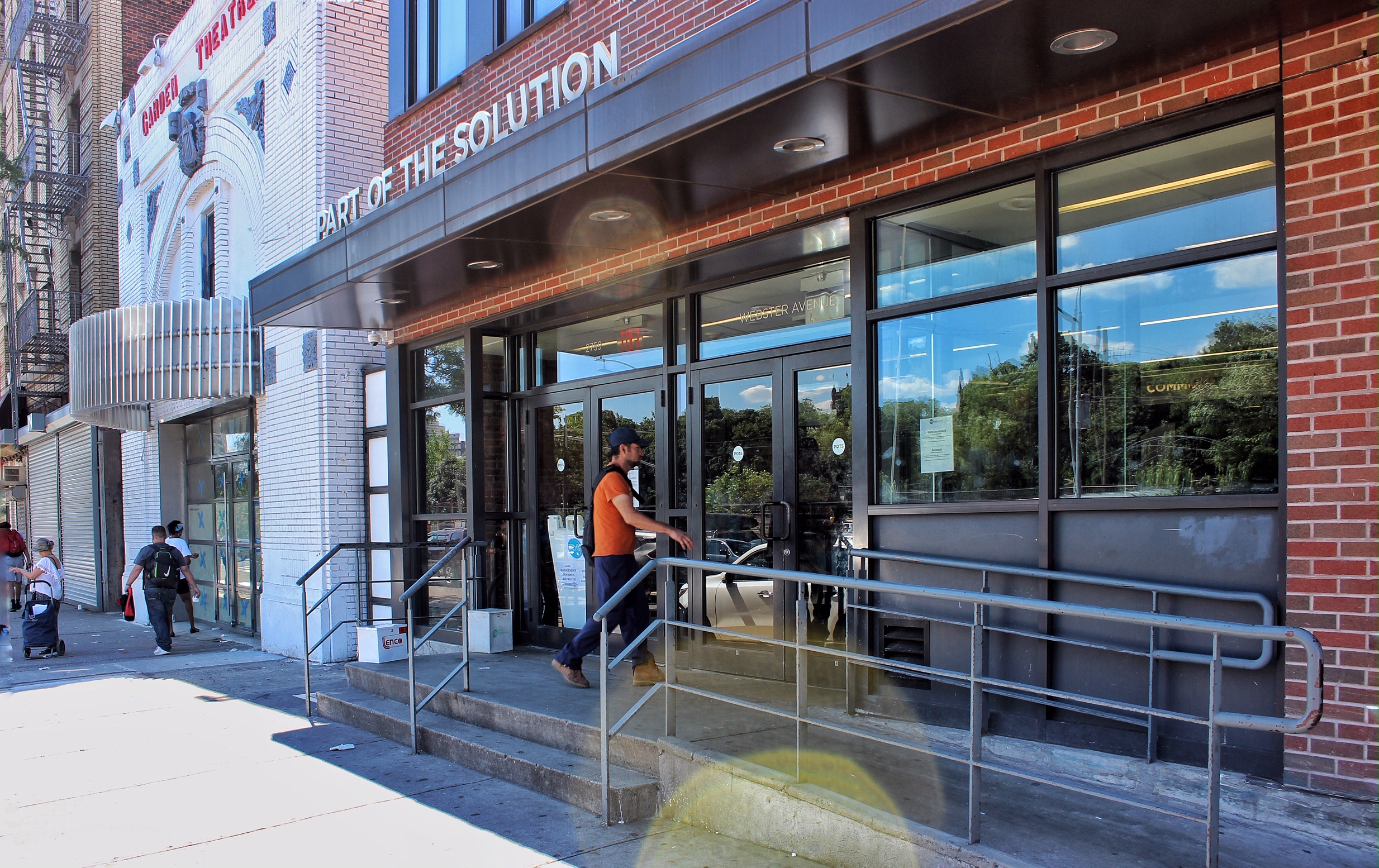 Monday, June 17th
When preparation meets opportunity, success is typically following close behind. However unfortunate the circumstances, that's exactly what happened on Monday, June 17th.
Shirley and Stephanie had just finished their outreach day at the Jerome Avenue Men's Shelter in the Bronx. Outreach days involve interacting with potential clients face to face. Medical staff encourage them to visit the shelter's health center as well as the dental center at Susan's Place.
On their walk to the 4 Train, Shirley realized she had forgotten something and turned back.
"I wouldn't have gotten on the right train if that didn't happen," observed Rubero.
As they ascended the steps to the platform upon their return, they heard a maintenance worker announce that a passenger had fainted.
"We got on the car and it was very crowded," said Rubero. "I immediately started looking for the person the worker was talking about. I saw that the woman was slumped over, but I couldn't see if she was taking breaths or not."
At that moment, an announcement came on stating that a train on another platform was about to leave. The crowded car quickly emptied, leaving Rubero and Novas alone.
"When everybody left, I realized that it was going to have to be us or no one," said Novas. "Five minutes had already gone by."
Suspecting that they might be looking at an overdose, Rubero checked the woman's pulse as Novas put on gloves and prepared her Narcan kit.
According to the New York State Department of Health, there were 266 opioid-overdose-related-deaths in the Bronx in 2018. The rate in the New York City borough is among the highest in the state.
When Preparation Meets Opportunity
As part of their training at CFH, all medical staff must learn how to administer Narcan Nasal Spray. Narcan is a form of naloxone, a drug that counteracts the life-threatening effects of an opioid overdose.
CFH medical staff carry kits at all times after being certified. Thus, they are prepared, should they encounter someone experiencing an overdose.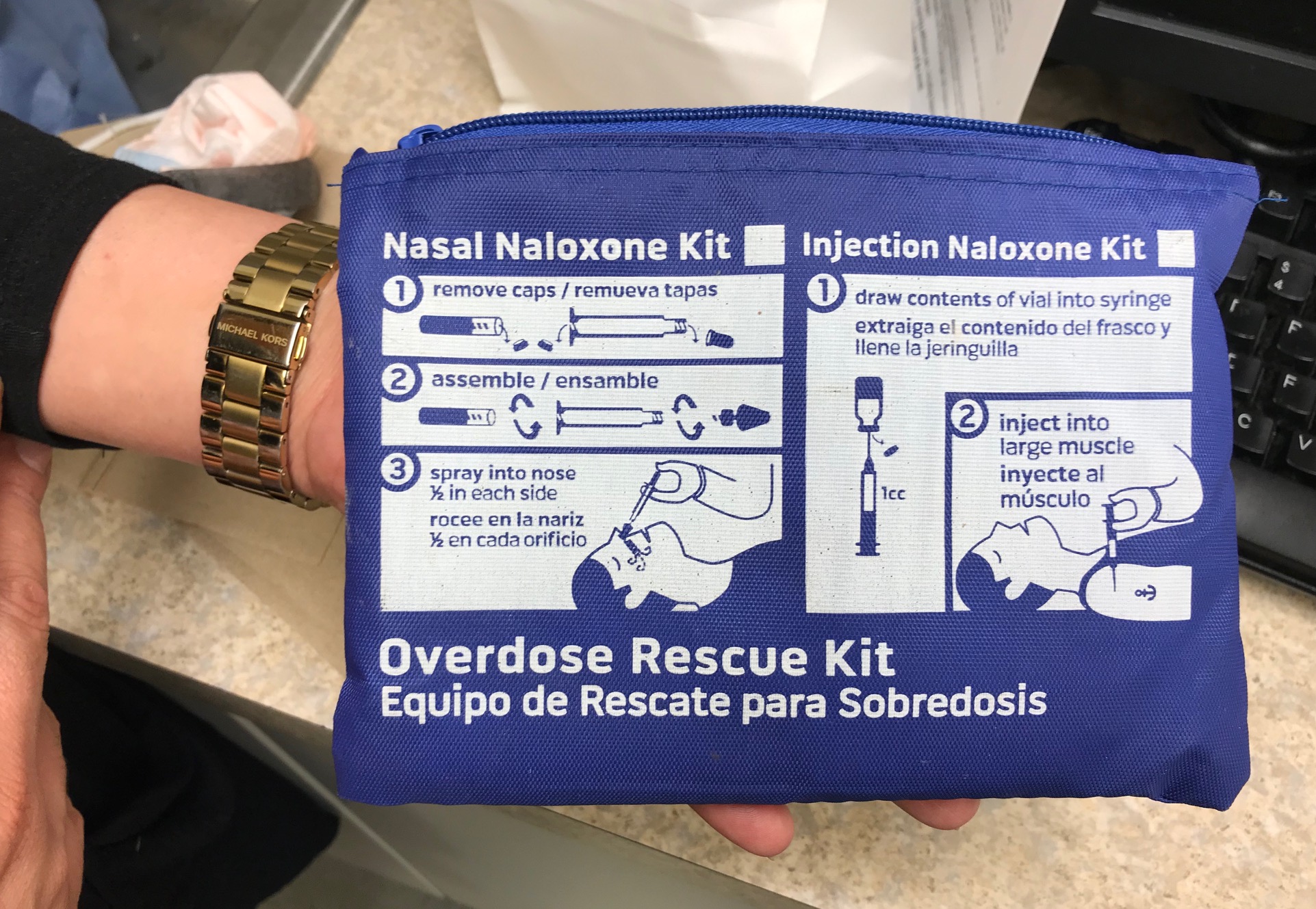 "It was scary," commented Novas. "I'm a dental assistant and I don't have a traditional medical background. So, I questioned myself: Can I really do this?"
Novas pushed her apprehension aside and administered the drug.
"At first we didn't know if she was going to make it," said Novas. "Her pulse was weak, and she didn't react to the Narcan for about 15-minutes."
"Normally, people burst up after [taking Narcan]," added Rubero. "But this woman only took five deep, silent breaths."
Rubero had already called 911 and was about to begin chest compressions when the paramedics finally arrived.
The paramedics administered oxygen and were able to stabilize the woman. Shirley and Stephanie stood close by until the woman was in the ambulance.
She was breathing.
She was alive.
The whole event lasted about 25-minutes. Neither Shirley nor Stephanie were able to learn her name.
"She was a total stranger," said Rubero. "We haven't heard anything about her since."
Angels on a Train
Rubero and Novas obtained a record from the paramedics saying that they used their kit before leaving the scene.
"We asked if they need anything else," Rubero commented. "He looked at us, pointed at the ambulance, and said, "That's you. She's breathing because of you.""
Another EMT added: "That woman didn't know she had two angels on the train with her today."
Rubero was quick to offer similar sentiments towards her colleague.
"I was really proud of Stephanie," she commented. "She was really nervous. But, when it came down to it, she went to it and got it done."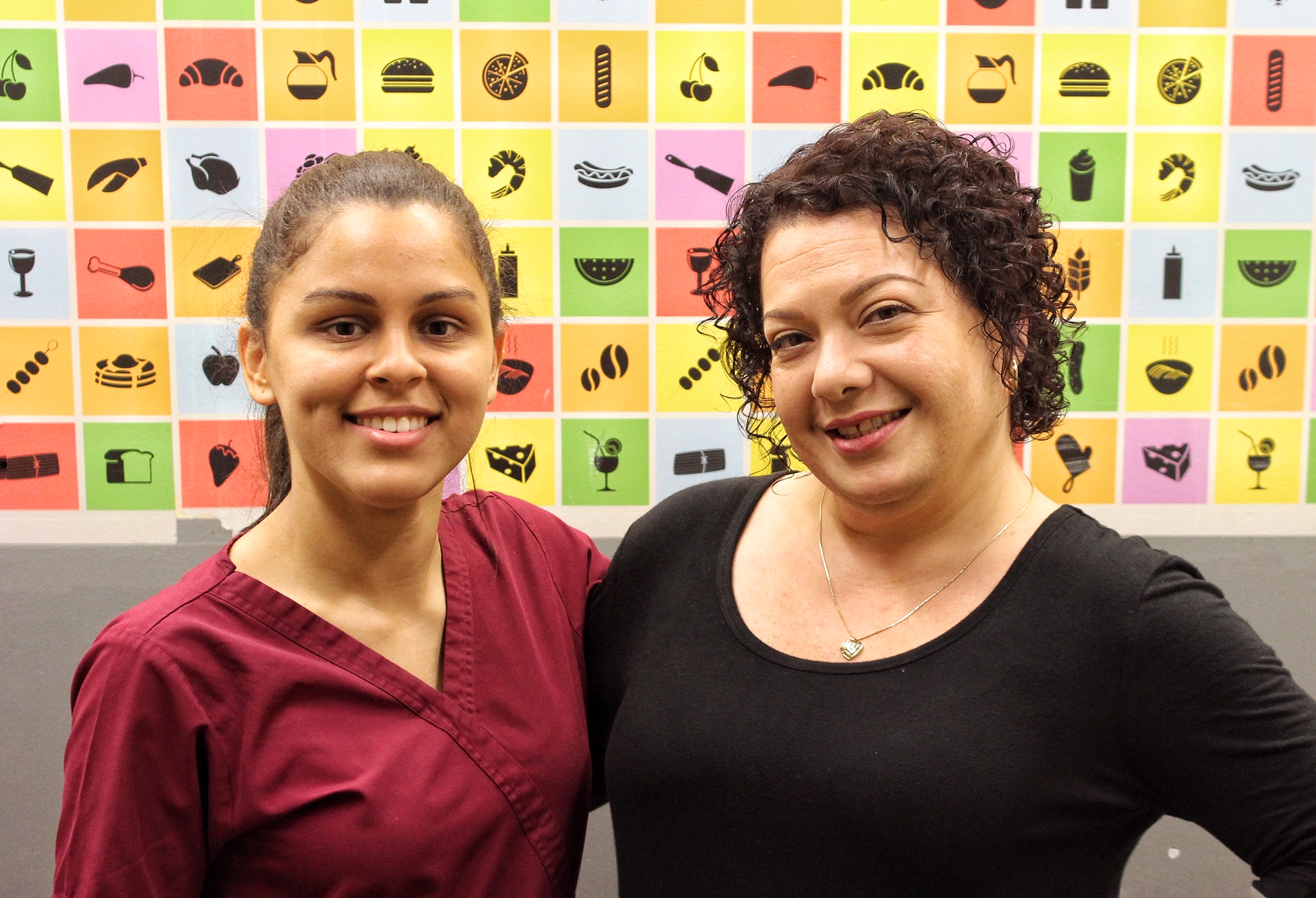 Looking Ahead
"I feel much more confident approaching someone who might need Narcan," added Novas. "I feel more confident administering it. There won't be any hesitation if I get another opportunity. I won't even wait for people to get off the train."
When asked why they felt the need to stay behind when others left, both women cited their work at CFH health centers.
"Working at CFH made me take a closer look at everyone I interact with," Rubero observed. "I wouldn't trade my experience for anything."
"Working at CFH definitely cultivated our drive to help others and step in," echoed Novas. "We're so much more aware of people's needs because of CFH."
"And I don't know about being an angel," Rubero commented. "But I'm certain that we gave her a chance. A few more moments with life."
Both Shirley and Stephanie expressed gratitude for their training. They urge others to receive certifications and carry Narcan kits of their own. The New York City Department of Health offers several training dates and options. Click below to sign-up.