2023 State Budget Priorities Recap
The final budget includes many exclusions that are essential to our neighbors experiencing homelessness. Explore below to learn more and see how you can become an advocate.
New York State passed its budget on May 3rd after a month of delay. In the final negotiations, we can now see what items were included and excluded. We shared our legislative policy priorities for this year and have some updates on where these issues stand: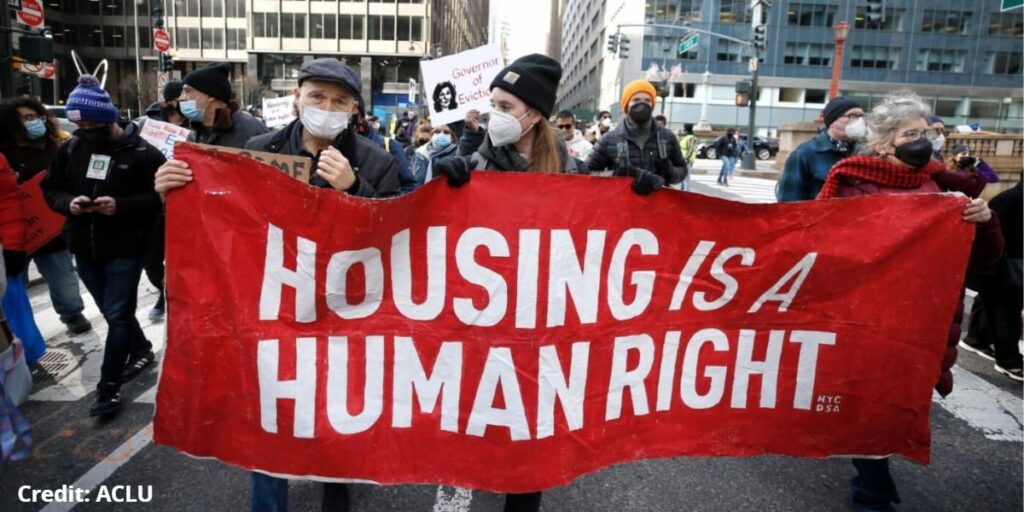 Health Care
The final budget did not include telehealth payment parity. This would have allowed for the continuation and expansion of telemedicine as a modality for health care access. The result is, beginning May 11th, Medicaid will render a lower reimbursement for telehealth visits if the provider is offsite. This will have a significant impact on our ability to provide behavioral health visits via telemedicine moving forward.
Medicaid managed care saw the 340B drug discount program carved out. This would have allowed health centers to use savings to reinvest into expanding access to care. Consequentially, 340B entities now lose access to those crucial funds. CFH used the 340B savings to cover the cost of medications for our uninsured consumers. Furthermore, the final budget did not include the carve-out reversal.
The final budget did not include plans to expand health insurance coverage to undocumented New Yorkers. Moreover, last year's budget included an expansion for undocumented New Yorkers over the age of 64. It is now on a delay until January 2024.
Housing and Social Justice
The final state budget did not include the Housing Access Voucher Program and Good Cause Eviction Legislation; along with several other housing priorities. However, negotiations will pick up during the next six weeks left of the legislative session. In addition, it's possible that the legislature passes an omnibus bill on housing.
The Homeless Protection Act. This legislation would deem an attack against a person experiencing homelessness as a hate crime. It will be part of the advocacy push during the legislative session.
We will continue fighting for many of the priorities outlined above. Ensuring people experiencing homeless have better access to comprehensive medical and behavioral health care, and stable housing is vital.
Be an advocate
You can advocate for these priorities by writing letters, making calls, and sending emails to your state representatives.