Loyal and Recurring Donors
Thank you to all of our loyal donors. Whether you giver yearly, quarterly or monthly, your support is both impactful and humbling.
We extend our heartfelt thanks to this special group of supporters: our loyal donors. Each individual on these lists has given to us for 2 or more years. Thank you for your loyalty and your consistent belief in our mission.
Loyal donors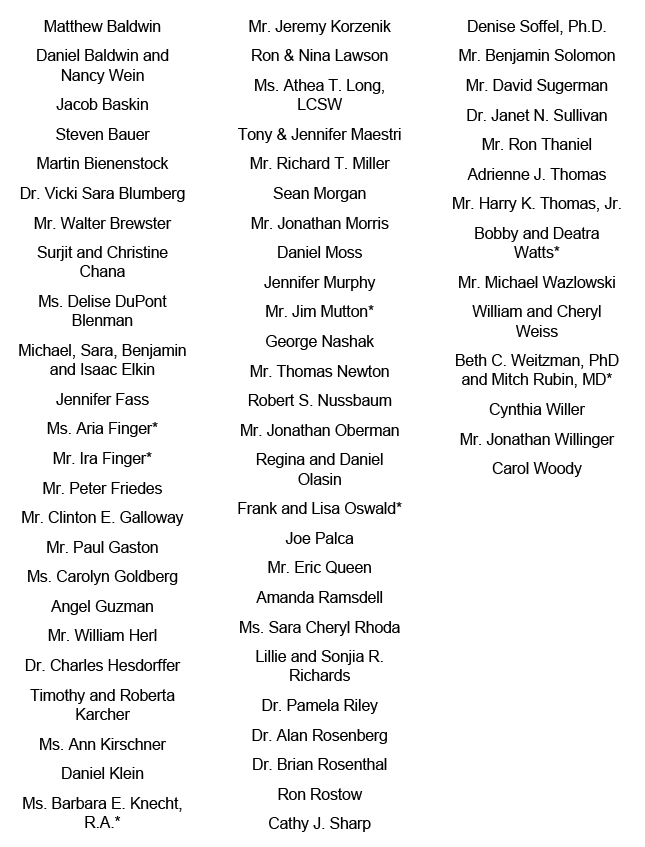 *Supporters who have donated for 10+ years – our Decade+ Donors! Thank you all!
recurring/Monthly donors
Each individual on this list supports us throughout the year, whether it be quarterly or monthly. Thank you all for your generosity!

Click below to meet the rest of our donors!
We make every effort for accuracy and format but if something is incorrect, please let us know. Send an email to: info@cfhnyc.org.
Learn more about CFH!