Provider Profile | Vladimir Taub, NP
Vladimir Taub began practicing at CFH in late 2018. In his interview, the Queens native discusses why he loves his work and how he fosters trust with his patients.
Thursday, January 17th was a frigid day. It bore the type cold that sneaks its way through all the nooks and crannies of your jacket and latches on tight, like gum to the bottom of your shoe. Immediately, you're desperately rubbing your gloved hands together and pressing them to the sides of your head to keep your ears from going numb. On a day when the peak temperature was only 25 degrees, before the wind chill, you'd assume that most people would just stay in and do their best to keep warm.

Unfortunately, not everybody has that luxury. Outside the Salvation Army Jamaica Citadel Community Center in Queens, NY, people lined the street as they waited for the food pantry to open. And even though the site didn't open until 11 a.m., dozens braved the cold at as early as 9 to claim their spots.

Despite the presence of warm jackets, hats, and gloves, the symptoms of cold, perhaps the flu, such as coughs, sneezes, and obvious flu/cold symptoms were clearly audible throughout the group. Conveniently, Care For the Homeless' (CFH) Citadel Health Center was just a simple elevator ride away.
Just Getting Started
New to that Health Center and CFH, is Nurse Practitioner (NP), Vladimir Taub. Mr. Taub has been with Care For the Homeless for over two months and despite that short amount of time, he's made an unmistakable impact on the patients he's served. As an NP, Taub works from the early morning to the late-night hours. Before 9 a.m. on that same Thursday, he was already meeting with a patient.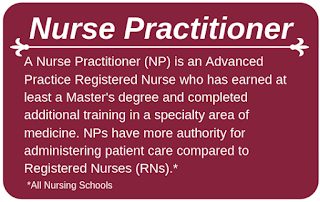 Mr. Taub's passion for medicine began at CUNY Hunter College, where he received a bachelor's degree in Psychology. However, after deciding he wanted to do something more hands on, he attended Nursing School at St. John Fisher College in Rochester, NY.

Post grad, he worked as a Registered Nurse for several years before going to graduate school at SUNY Downstate in Syracuse, NY. "My student loan checks serve as a constant reminder of all those places," said Taub.

After graduate school, he began working with under-served patients at a federally qualified health center. FQHCs provide primary and preventative care of all kinds, to anyone in need, regardless of their insurance or ability to pay. He stayed there for a year, before moving on to a private nephrology practice. However, after a year of private practice, he knew that what he wanted most was to go back to under-served communities. Taub reminisced, "The idea grew in my mind, that that was where the most difference could be made."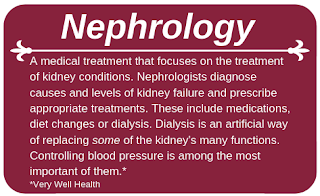 Breaking Barriers
That difference begins with bridging the gap between patients and the services CFH provides. In 2018, 27% of CFH clients were uninsured and 85% were below the federal poverty line. These circumstances result in a patient population that believes they'll be turned away by providers, treated poorly by the system, and/or that they can't afford care. Either way, they're going extended periods of time without receiving services.

Prolonged distance from care has the potential to lead to chronically debilitating illnesses, ones that could've been avoided with proper treatment. As Mr. Taub observed, "During my time [at the FQHC], I saw a disproportionate amount of people with preventable kidney disease, uncontrolled diabetes, and uncontrolled hypertension. Some of them hadn't had been to a doctor for years, sometimes decades."

Mr. Taub's site specializes in helping patients experiencing these burdens. The Citadel is an open access health center, meaning all in need of care are welcome. Moreover, those staffing the site are acutely aware of the financial insecurities most of their patients live with and work to create partnerships with them. This mentality fosters trust and reassures clients that they're receiving a high quality of care, on the same level as any private practice.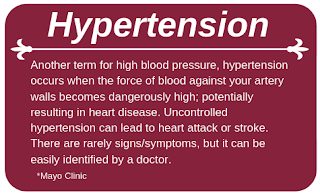 Unfortunately, however, such a partnership is only a piece of a much larger and nuanced puzzle. For example, a lot of people experiencing homelessness also don't make healthcare a top priority. As Mr. Taub observed, "When you're hungry or trying to figure out where you're going to sleep next, going to the pharmacy or checking your blood sugar is going to be the furthest thing from your mind." As a result, many patients struggle to keep their appointments.

"This is one of our biggest barriers," Mr. Taub continued. "So many chronic diseases don't have symptoms right away. You can have high blood pressure or uncontrolled diabetes for years and not realize you're experiencing heart damage, kidney damage, and damage to your blood vessels. So, they have advanced chronic diseases like advanced hypertension that have been causing organ damage for years."
Forging Partnerships
Mr. Taub has found patient education to be the best tool when sustaining continuity of care. "I bring flyers and pamphlets and even get them in the patient's first language if I have to. I try to explain 'You might not feel bad now, but in 5-10 years you're going to have a lot of physical problems. You're going to be in the hospital, you might even have to go on dialysis.' I try to meet them in the middle as much as I possibly I can and forge a partnership."

For Vladimir, this kind of relationship with this specific patient population hits home. Literally. "I grew up in Rego Park, Queens," he commented. "So, I've always seen that the need is here. It's important for me to work together with my patients towards a common goal."

It's this concept of partnership and personally investing oneself in the progress of a patient, that is indicative of the exceptional work being done by Mr. Taub and all of the providers at Care For the Homeless.
Vladimir's work is made possible by supporters like you. So, if you enjoyed this piece please share it and follow us @cfhynyc on Facebook, Twitter, and Instagram.