Why Wanda Cares
Wanda made a significant donation of handmade hats last October. Recently, we caught up with her to learn why she cares for those experiencing homelessness.
We met Wanda in the fall of 2020, when she donated a significant number of handmade hats to our patients and residents. This year, she has already donated over 25 boxes of school supplies and a large package of winter items. Recently, we caught up with her to learn about her, why she felt compelled to donate, and why she cares for people experiencing homelessness.
Q: How did you first hear/learn about Care For the Homeless?
A: Back in October 2020, I had just finished making a bunch of hats. I wanted to donate them, so I went online looking for local charities where I live in [NY State] and I didn't find any. So, I just typed in the words, "hats for the homeless", and, voila, I found your website. I viewed the website, looked at the information, and inquired about it. That's how I got started. Jonathan was the one that responded back to my questions.
The list of things that the organization does for the homeless was very overwhelming to me. It just called out that this is where I need to provide. That's where my heart was leading me because I have been homeless at one point – actually several points – throughout my life.
Wanda's Story
I became homeless at 16. My parents had just divorced, and my mother moved to West Virginia from Ohio. She decided I no longer needed to be in the home. She kicked me out of the house, left me with my car, threw in an alarm clock, and said I needed to get up at a certain time and come pick her up for work because she never drove. So, here I am homeless, no food, no warmth other than my car, living in a State that I'm not too familiar with. I was scared, I was embarrassed, and I didn't tell people at school that I was homeless.
It was, to me, just devastating to think that my mom would just toss me out and let me just live in my car. But I got through high school. I graduated with high grades, regardless of being homeless, taking baths in rivers or streams or, when it was cold, in the gas station. It gave me a different perspective. We were poverty-stricken most of our lives, but I never thought we were poverty-stricken. I thought the whole world was that way. I lived in an area that was lower income people anyway. So, to be in a car and live like that, it was just overwhelming to be that lonely. It was really hard for me. So, I [understand why] homeless people feel helpless. I think it's important that we help them understand that they don't have to feel helpless.
Q: Why did you choose CFH to receive your support?
A: Because I believe in the organization and the expansive amount of stuff that it does. Because what I got from you was openness, connectiveness, and a willingness to listen. I had so much stuff back in October, Jonathan [Petrakakos, Development Associate] goes, "Well, we could get somebody to meet you." I said, "No, that's okay. I've got them all boxed. I'm ready to go."
I think the first time I shipped like five boxes of stuff. So, it was amazing for your organization; to say, "Hey, we'll come to Sidney and see if we can get what you have, if you can't get to us."
It was very nice because it shows that you care enough about the people that you take care of. You have a lot of different things that you do besides giving out some things. You provide medical, you provide shelter, and all kinds of [other] things. For that reason, I even told my children, that once I've passed away, whatever I have left over – and I'm going to start tearing up – is divided between CFH and Pine Ridge Reservation for the Native Americans.
Q: Why do you Care?
A: The homelessness is parsed. No matter how you get there, what walks of life you come from, not knowing any moment it can strike you. You have no idea. It can be embarrassing and scary or full and lonely. But my thought is that our lives are connected. Everybody is connected. I've seen both ends of the spectrum. I've been on the low end and the middle and the high end of life. I believe in giving back to others. It means a lot if you can just listen to somebody or be a shoulder for them to cry on, or just give them a little of yourself each day. Everybody needs to feel that. And if we give a little each day, we'll blossom in the fruitfulness that brings us together in a positive manner and lift each other, always striving for a better tomorrow.
It only takes one person, just one person, each, to give of themselves, no matter their circumstances, in another person's life. I am disabled and on a fixed income. But I'm constantly making sure that I'm giving back somehow, each day, to someone. And I believe that philosophy.
If you give to someone, it will get passed on to someone else. And that's how humanity should be.
About Wanda:
Wanda lives in a small village in New York State, near the Pennsylvania border. She lives with her granddaughter, who she adopted and raised as her own daughter. They both share a passion for art.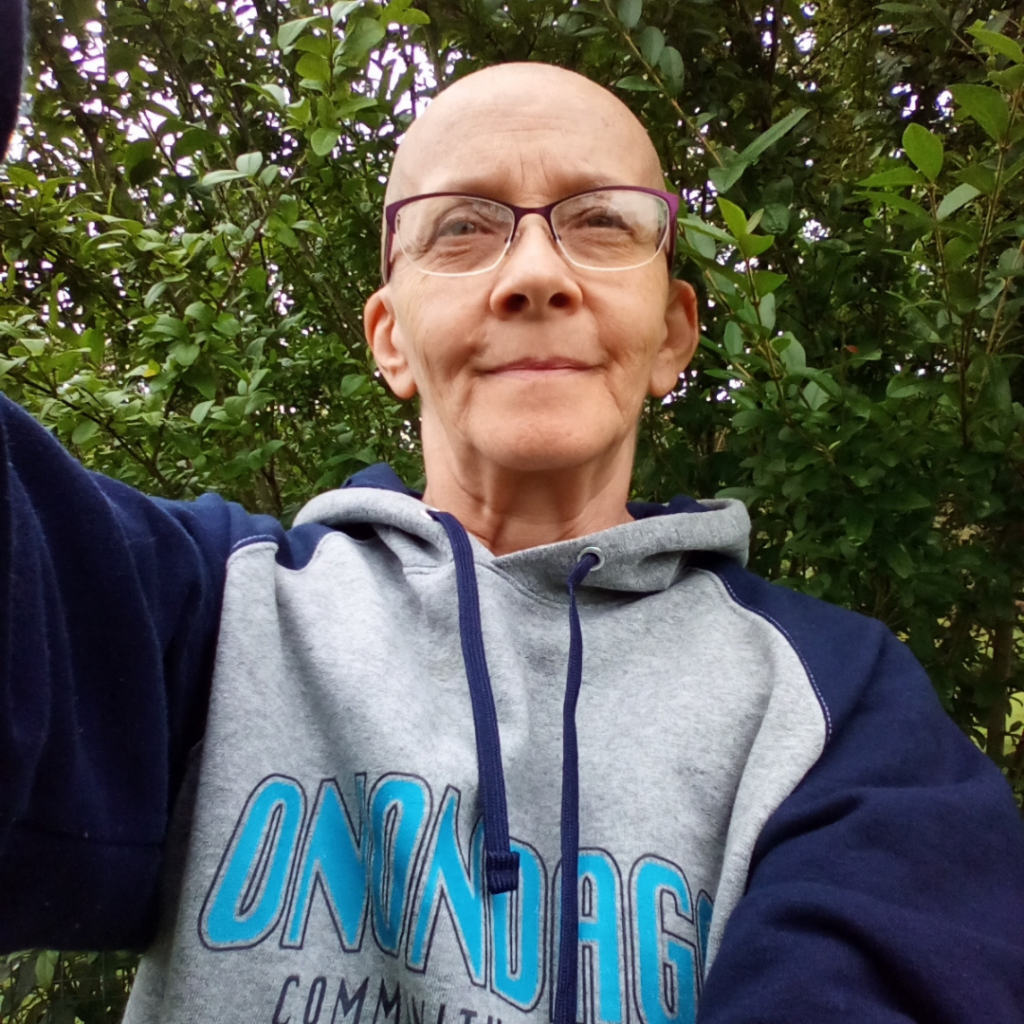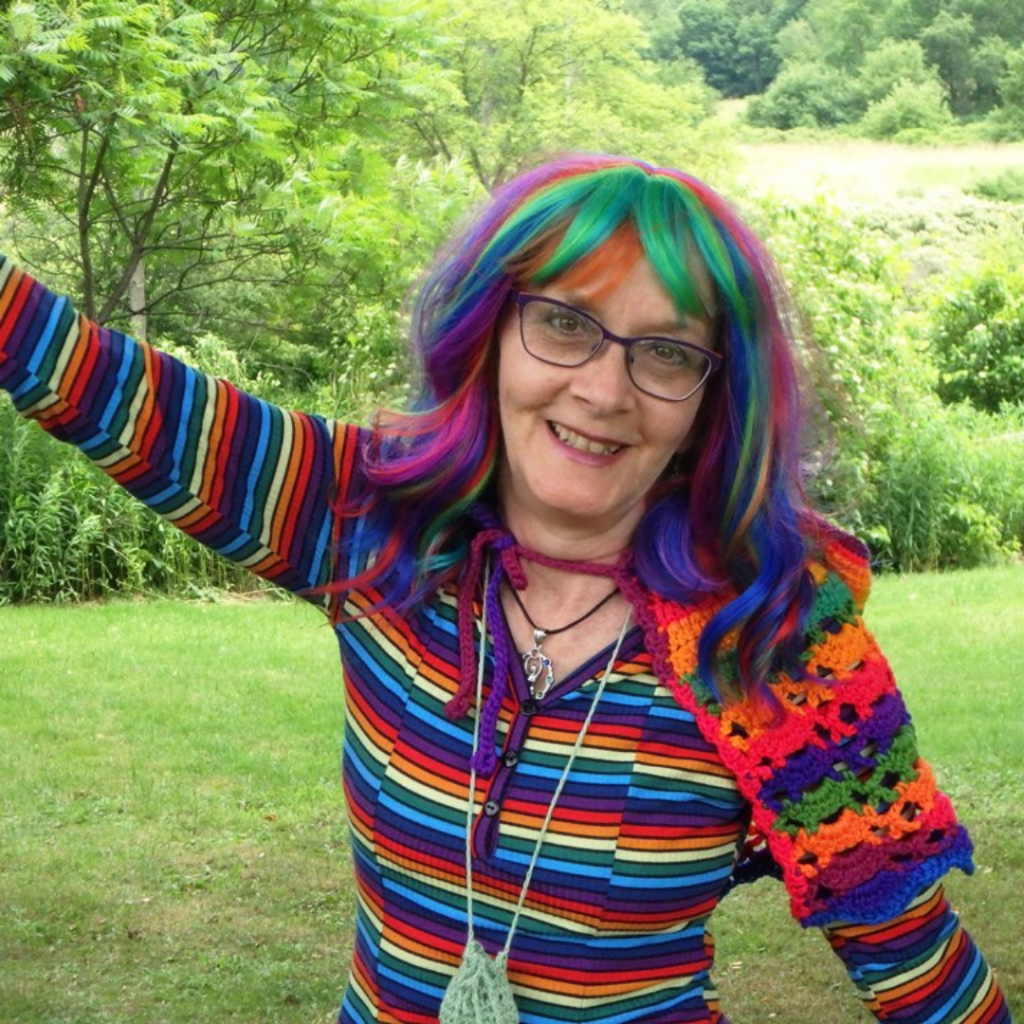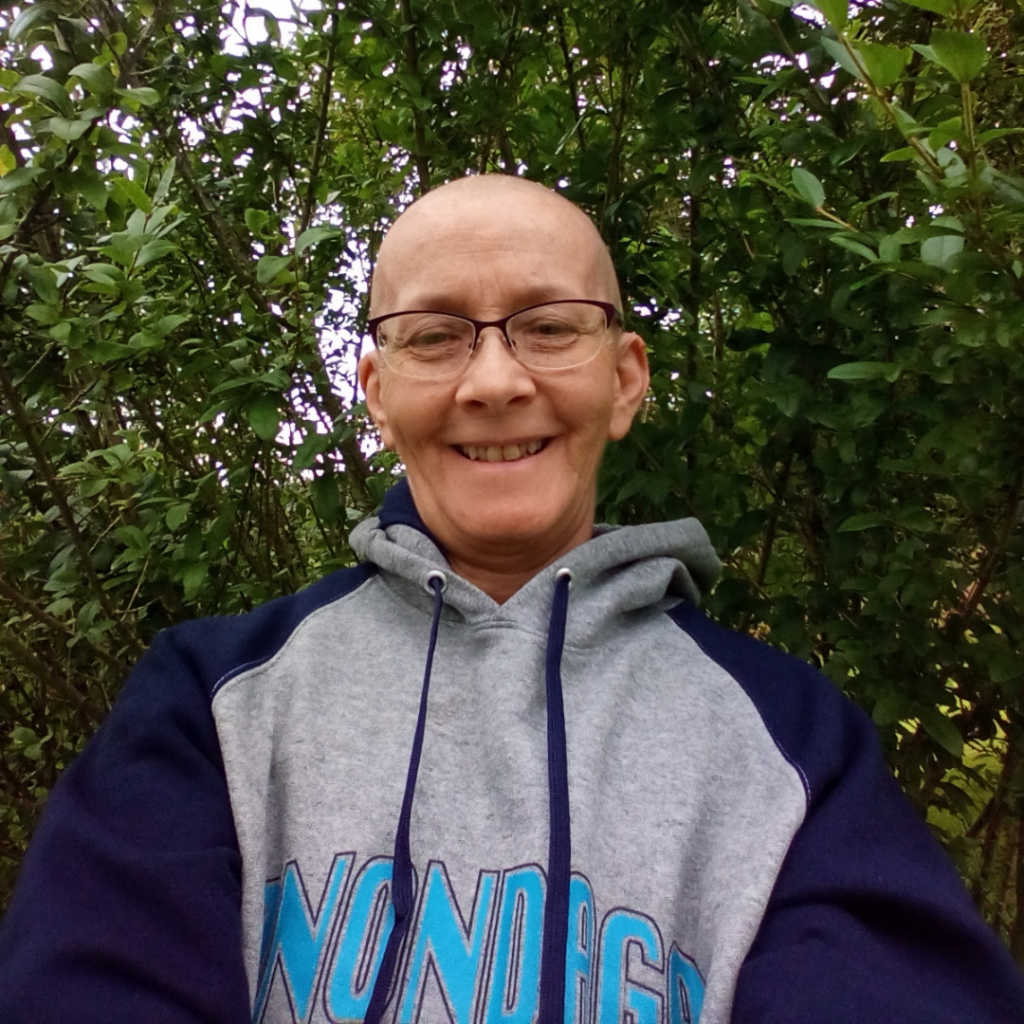 We are grateful to Wanda for her time, support, and humbled by her unwavering commitment to doing all that she can to end homelessness.
We Want to Hear From You
All forms of support are welcome and important. So, we want to hear about all of them. Reach out and tell us about your experience!
info@cfhnyc.org