PUBLIC CHARGE: WILL IMMIGRATION BE LIMITED TO THE RICH?
On August 14th, the U.S. Department of Homeland Security officially published changes to the controversial "public charge" rule that gives the Federal government the ability to deny green card or visa applications based on a legal immigrant's use of governmental benefit programs including heath care, food and housing benefits. When the changes were first proposed and made available for public review last December, over 200,000 comments were received. The great majority of comments pointing to the negative effects of such a rule.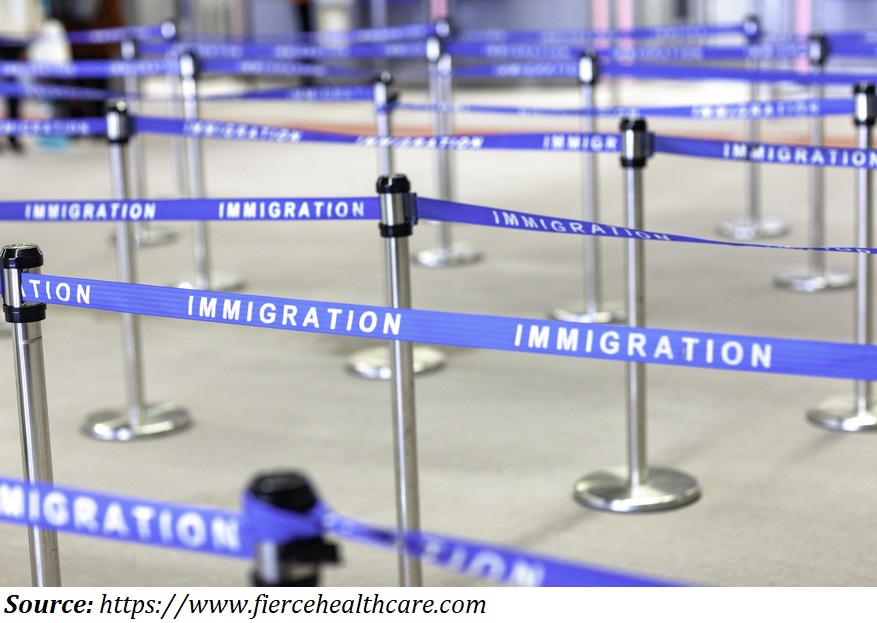 The revised "public charge" rule is set to go into effect on October 15th, pending legal challenges already under way. The rule will define a "public charge" as someone who is likely to receive one of the restricted public benefits for an aggregate 12 months or longer during a 36-month period. The changes will adversely impact low-income immigrants who rely on benefit programs to access lifesaving and life sustaining programs. Under the rule, benefits received can negatively affect their visa or green card application status. Immigration officials will also look at the totality of circumstances, including age, health, income, assets, resources, education/skills, and so forth.
There are several components to the anticipated impact of this rule. First, most immigrants who are applying for a green card are not eligible for the benefits listed in the rule. Also, this test does not apply to green card holders who are applying for U.S. citizenship. Lastly, the public charge inadmissibility test does not apply to every immigrant (refugees and asylees are amongst several exempted categories). Yet, the problem with this rule is the increased fear and anxiety that immigrant communities are already experiencing and the confusion that this rule is intended to create. It is anticipated that affected individuals will be forced to make seemingly impossible choices.
The Urban Institute released a study that found evidence of widespread anxiety among immigrant families, even before the rule was finalized. The Study found that in 2018 nearly one in seven adults in immigrant families reported that they or a family member did not participate in a noncash government benefit program in that year for fear of risking future green card status as the Trump administration considered the proposed changes. This is undoubtedly how immigrant families will react if this rule is implemented. Immigrant families will forgo lifesaving services because of fear of repercussion, leading to terrible health outcomes in these communities.
This is the latest part of an on-going attack by the current administration on immigrants that has as its rationale, "If you're not wealthy; you're not welcome." We anticipate than many lawsuits will be filed around the country to block this egregious rule before it takes effect on October 15th.
If you would like more information, please visit following sites for up to date information to share with your communities.
New York Immigration Coalition
Click Here to Download September 2019 Policy Matters Newsletter