COMMUNITY HEALTH CENTER FUNDING. TAKE ACTION NOW!
September 30th is the end of the federal government fiscal year which means an end to the Community Health Center Fund (CHCF), unless the federal government acts to reauthorize spending on its Federally Qualified Health Centers (FQHCs) by October 1st. Failure to accomplish reauthorization over the next three weeks jeopardizes the operation of federally funded community health centers (CHCs), like Care For the Homeless.
CHCs provide services to 28 million vulnerable patients nationally at 11,000 delivery sites across the country, including the 8,000 unstably housed people Care For the Homeless serves at our health centers in four of the 5 boroughs of New York City. CHCs have consistently been rated as the most cost-effective local solution to our most pressing national health care problem: providing comprehensive quality primary and preventative health care to the people most in need and often with the least access. For example, CHCs have led initiatives to tackle the opioid epidemic through accessible Medication Assisted Treatment programs in vulnerable communities nationwide.
Federal grants, known as 330 grants are in danger. They provide at least 70% of our CHC funding. Obviously, our CHCs cannot operate as they do today without the federal grants. Before Congress went to recess in August there were some promising steps in ensuring that reauthorization of the CHCF is completed by the September 30th deadline.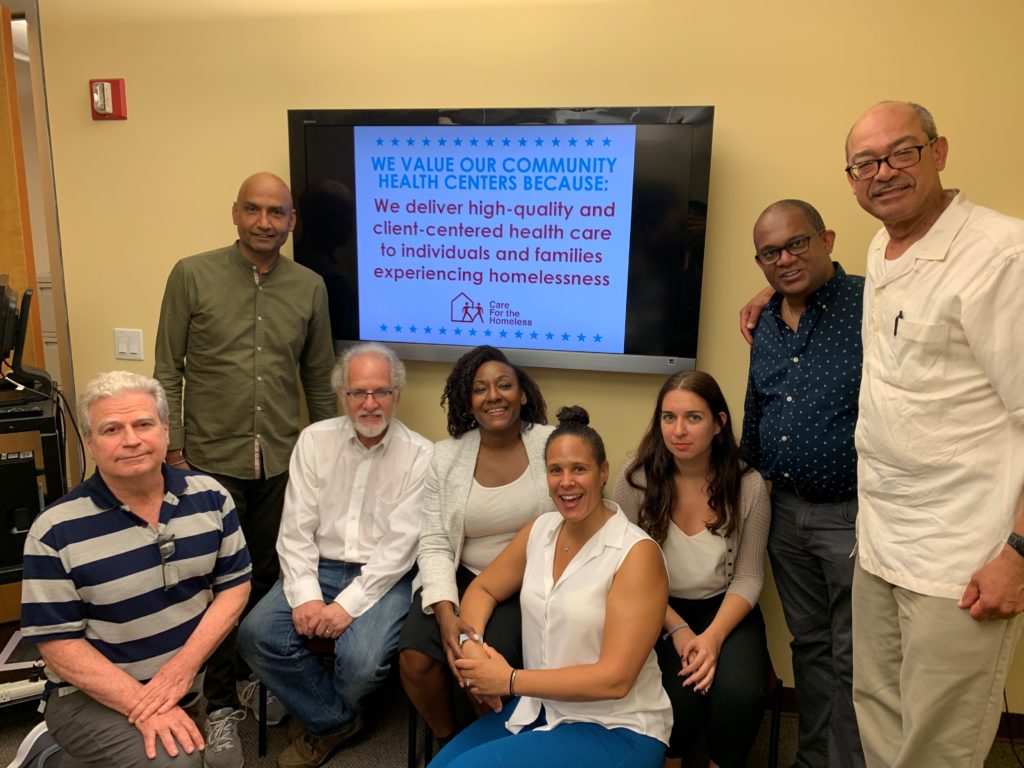 First, Congress reached an agreement to increase the debt ceiling and avoid sequestration. Second, the Energy and Commerce Committee Chairman Frank Pallone (D – NJ) and Ranking Member Greg Walden (R – OR) passed the H.R. 2328, the Reauthorizing and Extending America's Community Health (REACH) Act, out of the Health Subcommittee and through the full Energy and Commerce Committee. If passed into law, the REACH Act would provide a four-year extension of funding for Community Health Centers at $4 billion/year, the National Health Service Corps at $310 million/year, and the Teaching Health Center program at $126.5 million/year.
Although these are promising steps, CHC advocates are continuing to be laser-focused on three very important asks:
Long-term funding for health centers, greater than the two years we are currently funded at;
An increase to the Community Health Center Fund that would allow for new sites, more staff and providers, and expanded services; and
Passage of an extension bill before the September 30th deadline.
CHC advocates will be meeting with legislators on September 9th and 10th. Let's elevate their impact by reaching out to our Congressional representatives and telling them why Community Health Centers matter to every single community in NYC. You can contact your Representatives by calling the Switchboard at (202) 224-3121 or emailing them through the Health Center Advocacy Network found here.
Click Here to Download September 2019 Policy Matters Newsletter