Changing the World
Tanaja Tinsley is only a senior in high school, but she's already working to make a difference in a community she cares about. Read her story!
Work hard. Go to college. Change the world!
These are the words that make up the motto of Democracy Prep, a high school in Central Harlem. The school's mission is to prepare its students for college and life. However, their mission goes beyond that, educating its students to be 'responsible citizen-scholars.'
As a part of this mission, each senior is required to complete a 'Change the World' project. The assignment asks each student to choose a social issue, research its many nuances, and present ways to address it.
This is how we met Tanaja Tinsley.
Tanaja Tinsley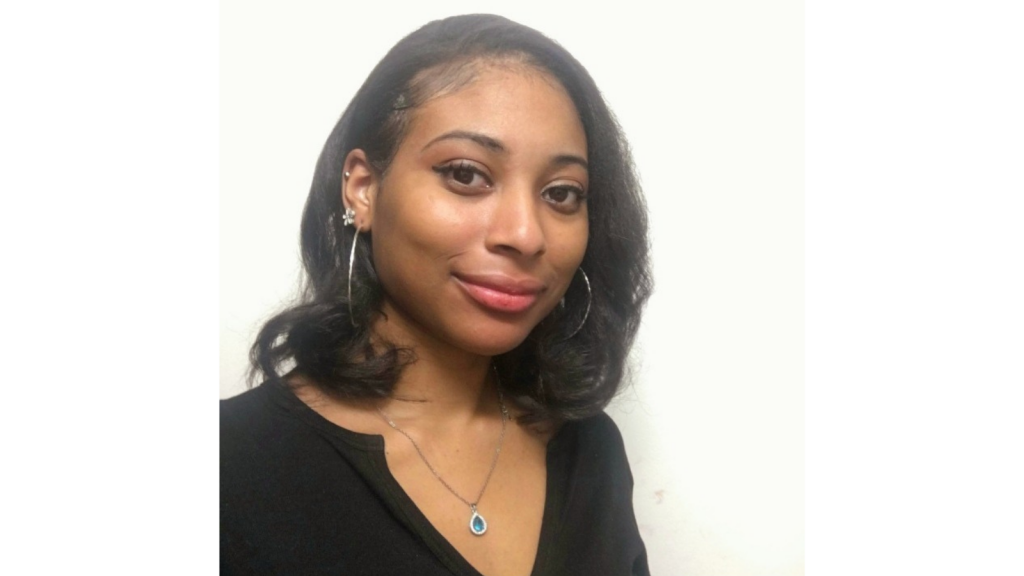 Tanaja is a senior at Democracy Prep. She loves listening to music, reading fantasy books, and drawing. And for the past academic year, she's spent a considerable amount of time researching the topic of mental illness in the homeless community.
"I knew that I wanted to do the project on homelessness," Tanaja explained. "I've known friends and family that were or are currently homeless. They either experienced the shelter process or dealt with some kind of illness. It's also such a big issue."
"But I needed to be specific," she continued. "It couldn't be too broad. So, I was thinking, 'what else is a common issue that nobody talks about?'"
Her mind immediately went to the subject of mental illness. Through her research, Tanaja worked to merge the two topics. What she discovered was eye opening.
The Project
Tanaja's final project is robust and fleshed out. It covers the history, statistics, causes, and effects related to her subject. In addition, she also presents information about people in power who either help or hinder those affected.
Specifically, Tanaja pointed out the ineffectiveness of 'emergency response.' She expressed concern with the fact that people experiencing homelessness are often provided with treatments that only work in the short term. When in fact they require more consistent attention, to treat what are chronic conditions.
In addition, Tanaja also learned during her research that a significant number of prisoners experience severe mental illness.
"Many [people] are just placed into prisons, instead of correct facilities with proper treatment," she explained. "So, they don't get the treatment they need and [the cycle] just keeps going."
Moreover, Tanaja revealed her disappointment with the way homelessness and mental illness are viewed from a societal standpoint.
"[This issue] isn't getting the attention that it needs," she explained. "These issues aren't viewed positively in society and can be shameful. So, by normalizing this, I can show people experiencing homelessness that we recognize their struggle and that we can help them feel seen and cared for."
Tanaja's research illustrates the most impactful shortcomings within the collective response to mental illness in the homeless community. However, she still expresses optimism and briefly outlined her hopes for the future of this issue.
Looking Ahead
"I hope that future society takes on all aspects of homelessness," she expressed. "Including mental illness. Give people a system of treatment instead of emergency response and properly fund facilities, so that people can feel safe and have an easier time with their treatments."
Tanaja's hopes for the future also extend beyond policy, as she believes we all have a part to play.
"For people who have the money, they can look up organizations that will help people with mental illness and are homeless," she stated. "[People] can also volunteer at a soup kitchen, spread factual information, and raise public awareness." "If we are able to establish these basic steps," she continued. "Society will make progress in bringing a decline in homelessness, especially among those who are mentally ill."
The CFH Connection
By the time Tanaja's project is finished, she'll have completed a research paper and presented her findings in front of her peers. She also created an Instagram page that presents a wealth of information on this project. You can follow her at @mental_ilnesses_inthe_homless. In addition, each student is required to create a GoFundMe in support of an organization they feel is supporting those affected by their topic.
We have been extraordinarily humbled by Tanaja's choice to make us the target of her support.
"I read [your] story and about what you want to do, and what you actively do," Tanaja recalled. "And I realized that this organization really caters to all aspects of homelessness."
As of today, Tanaja's GoFundMe has raised $275, surpassing her goal of $200. As this publication, her fundraiser is still active. Click below if you wish to support her. All proceeds go towards CFH.
Tanaja's Future
As Tanaja's time at Democracy Prep winds down, she's looking to the future.
"I am accepted into Lafayette College," she reported, excitedly.
Tanaja hasn't decided on a major yet, but she hopes to continue making a difference for those in need throughout her college and post-college career.
"I want to take some time to work with people who are experiencing homelessness and mental illnesses," she said. "I want to work towards providing more community-based health centers, soup kitchens, and other places that can help make a difference in the community."
Thank You Tanaja
Although she is only a senior in high school, Tanaja has shown tremendous dedication towards addressing an issue that affects many. In fact, in 2020, over 5,700 CFH patients accessed services for depression, anxiety, PTSD, substance use disorder and other mental health conditions.
Her efforts are exemplary of the responsible, citizen-scholar she has worked for the past 4-years to become.
So, Tanaja, from everyone at Care For the Homeless, thank you and good luck!