Homeless Persons' Memorial Day 2019
Please join us for this year's Homeless Person's Memorial Day. We will honor those who passed away while homeless and advocate for better policies to prevent and end homelessness.
CFH and Urban Pathways (UP) will host Homeless Persons' Memorial Day on Wednesday, December 18th.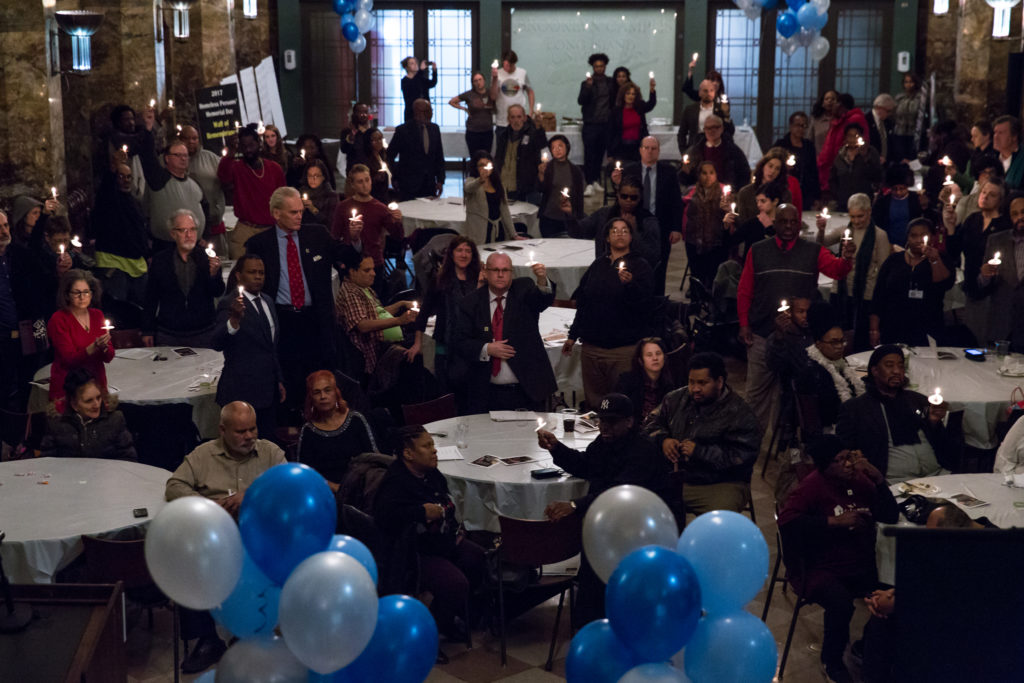 The event is free and open to the public.
When:
4:30 p.m. – Hot Meal
5:30 p.m. – Main Program
Where:
Fifth Avenue Presbyterian Church, 7 West 55th Street
Homeless Persons' Memorial Day:
New York State Assembly members Andrew Hevesi and Richard N. Gottfried will join us.
As chair of the Social Services Committee, Assembly member Hevesi has long been a champion for people experiencing homelessness and poverty in New York.
Similarly, as chair of the Health Committee, Assembly member Gottfried has consistently fought for increased health care access for all vulnerable populations in New York.
During the main program, the names of those being remembered will be read out loud, as a candle is lit and a bell tolls. Some individuals will also have eulogies read in their memory.
We encourage attendees to add names to the 'Wall of Memory' as well as announce them during the service.
One of Many
Anedia V. will be among the many individuals remembered. A loving mother, she was the recipient of the Health Care Success award at the Summer Solstice Success Celebration held this past July.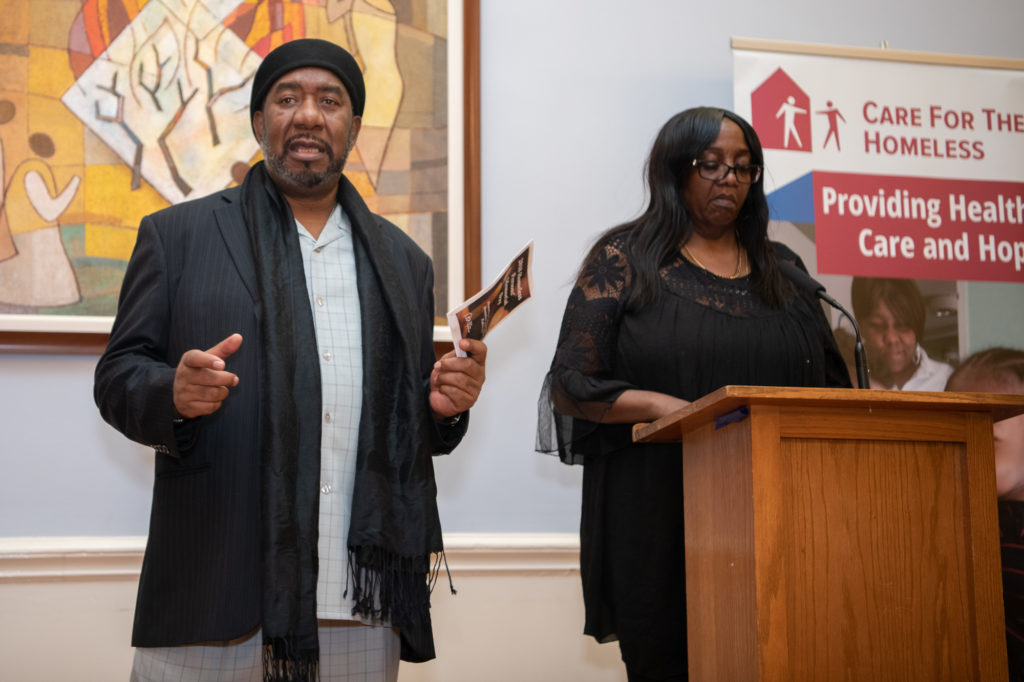 In her own words: "Life is a blessing, life is a gift, and faith is power. We all have the same objectives in life: to love, feel joy, to teach, to learn; to become fathers, mothers, daughters, sons, and friends. We are all part of the same team and we do so through strength, patience, understanding, respect, and love of one another."
CFH provider, Joy Favuzza, Family Nurse Practitioner, will read her eulogy. Anedia is one of over 160 people to be memorialized.
CFH Executive Director, George Nashak and UP CEO, Fred Shack will lead the program.
"Even as we pause to grieve for those who passed away while homeless, we need to acknowledge that chronic homelessness can rob a person of 30 or even 40 years of life," said Nashak.
"As a society, we have it within our power to end the modern-day homeless crisis. And it starts with rectifying poor policy choices. Better policies can end homelessness as we know it."
Similarly, Fred Shack commented: "Housing and health are essential components to preventing and ending homelessness. With [HPMD], we're acknowledging the value and dignity of each person, while also bringing attention to that essential connection."
Care For the Homeless and Urban Pathways have hosted HPMD annually for the past several years. Since its inception, many other cities have adopted the same observation. It is expected that over 180 cities will host a Homeless Persons' Memorial Day this year.